Prince Harry and Meghan Markle's £11million mansion in Montecito is a haven of fun for their two children Prince Archie and Princess Lilibet, complete with playpark, swimming pool and tennis court.
As well as incredible facilities, there's a dreamy garden filled with flowers and it was revealed in all its glory on the Netflx docuseries Harry & Meghan.
WATCH: Prince Harry carries Archie through wonderful flower garden
The amazing property also features very impressive technology features.
Multi-millionaire business mogul Terry Cunningham was the mastermind behind the build of the property, originally named the Chateau of Riven Rock and he has revealed its weather-related tech.
Speaking to the Mail on Sunday Terry explained the house has a heating and ventilation system built to 'sense' fog. He said: "We used an algorithm to figure out when the heating system should shut down or spool up, based on the rate of change in the fog. We have sensors for sunlight on the south-facing wall to figure it out."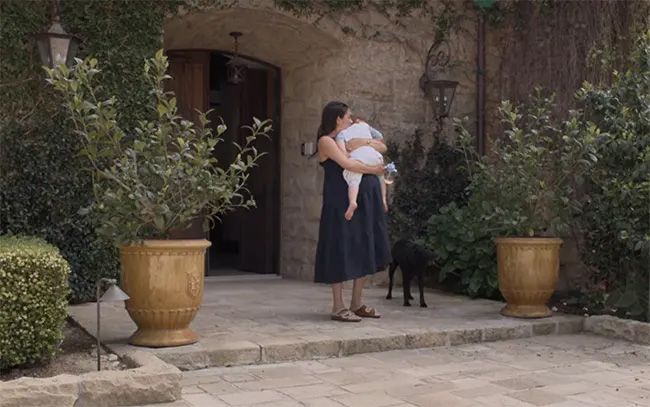 The Sussexes are settled stateside now
On the topic of weather, Terry also expressed his concern for the property when it comes to local mudslides. "We sure as hell didn't think about it [the mudslides] when we were building but certainly it's something I would be thinking about now," he said.
During the Sussexes' time in the home, they have experienced some extreme weather with their local area experiencing droughts, floods and fires.
The risk of extreme weather damaging the property didn't put the royal couple off when it came to purchasing their dream home.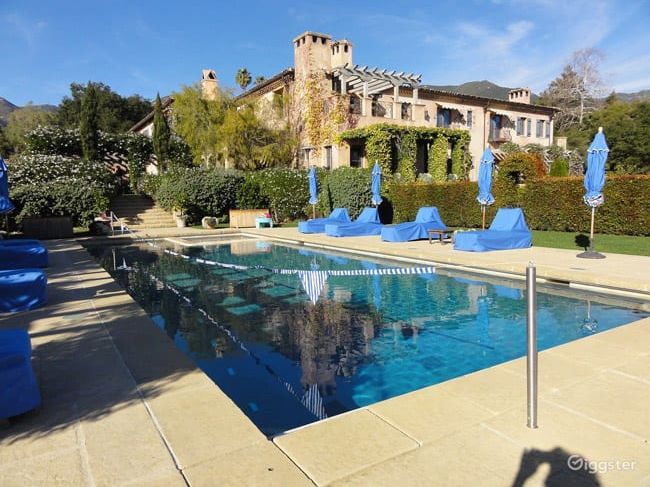 The family have a dreamy pool / Image: Giggster
In an interview with The Cut, Meghan revealed they fell in love with the property instantly. "We did everything we could to get this house," Meghan told The Cut. "Because you walk in and go… Joy. And exhale. And calm. It's healing. You feel free."
Since moving in, the couple have added their own personal touches throughout, including unique artwork, a grand piano given to them as a housewarming gift by Tyler Perry, and Soho House rose-water candles to scent each room.
REVEALED: The real reason Prince Harry and Meghan left Nottingham Cottage next to Prince William and Kate
LISTEN: What Prince William and Kate are really like behind the scenes
Source: Read Full Article