Boris Johnson moved to ICU battling coronavirus
British Prime Minister Boris Johnson, who is fighting the coronavirus, has been moved to intensive care as his symptoms have worsened. Fox News' Greg Palkot with more.
Get all the latest news on coronavirus and more delivered daily to your inbox. Sign up here.
Continue Reading Below
Boris Johnson's father says the British prime minister needs time to recover from the new coronavirus and is unlikely to be back at work imminently.
The U.K. leader spent three nights in the intensive care unit at St. Thomas' Hospital in London after his COVID-19 symptoms worsened. He was moved back to a regular ward on Thursday evening, and his office says he is in "the early phase of his recovery."
BORIS JOHNSON OUT OF ICU AFTER CORONAVIRUS FIGHT
His father Stanley Johnson said the prime minister needed to "rest up."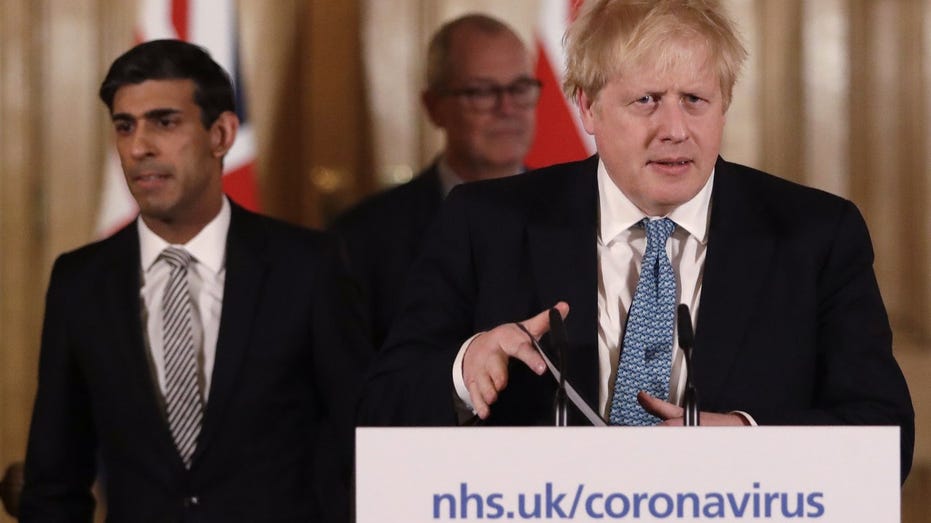 Britain's Chancellor Rishi Sunak, British Prime Minister Boris Johnson and Chief scientific officer Patrick Vallance arrive for a press briefing about the ongoing situation with the COVID-19 coronavirus outbreak, inside 10 Downing Street in London, T

"He has to take time," Stanley Johnson told the BBC. "I cannot believe you can walk away from this and get straight back to Downing Street and pick up the reins without a period of readjustment."

Johnson was diagnosed with COVID-19 two weeks ago, the first world leader confirmed to have the illness. Foreign Secretary Dominic Raab is standing in for Johnson while he is in hospital.

CLICK HERE TO READ MORE ON FOX BUSINESS

Source: Read Full Article