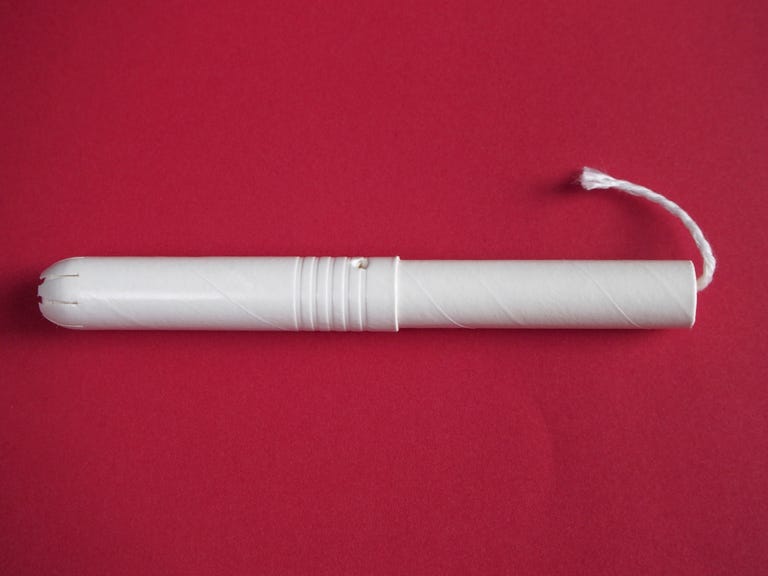 Sara Manitoski, 16, of British Columbia, was found dead on an overnight school trip back in March 2017 near Vancouver Island. Her death is now being attributed to toxic shock syndrome (TSS) from tampon use, CTV News reports.
The day she died, Sara's friends left their cabin for breakfast, thinking that Sara was still sleeping. But when they came back, she was still in bed and her alarm was going off, People reports. Staff and emergency responders attempted CPR but no one was able to revive her.
Now, more than a year after her death, a coroner has ruled that Sara died from TSS, based on the strain of staphylococcus aureus that was found on a tampon that was in her body, CTV News says. The report also noted that she had other signs of TSS.
According to Sara's sister, Carli Manitoski, Sara wasn't feeling well before she went to sleep that night. "My sister complained of stomach cramps before going to bed and she never woke up," said Carli in a December 2017 Facebook post.
What is TSS—and how does it happen?
TSS is caused by exposure to the staphylococcus bacteria, which releases toxins into a person's blood stream, according to the National Institutes of Health. Those toxins can then spread throughout a person's body and organs, causing damage.
Symptoms of TSS typically include high fever, low blood pressure, vomiting, and rash—and it's important to get medical attention right away, as TSS can be deadly in up to 50 percent of cases, per the NIH.
Scary? Obviously—but TSS is still pretty rare, affecting less than one in 100,000 people in the U.S., per the CDC.
It's also totally preventable: Don't keep your tampon in for more than eight hours at a time and use the lowest absorbency possible, Sherry Ross, M.D., an ob-gyn and women's health expert at Providence Saint John's Health Center in Santa Monica, Calif., and author of She-ology: The Definitive Guide to Women's Intimate Health. Period, previously told WomensHealthMag.com.
Source: Read Full Article