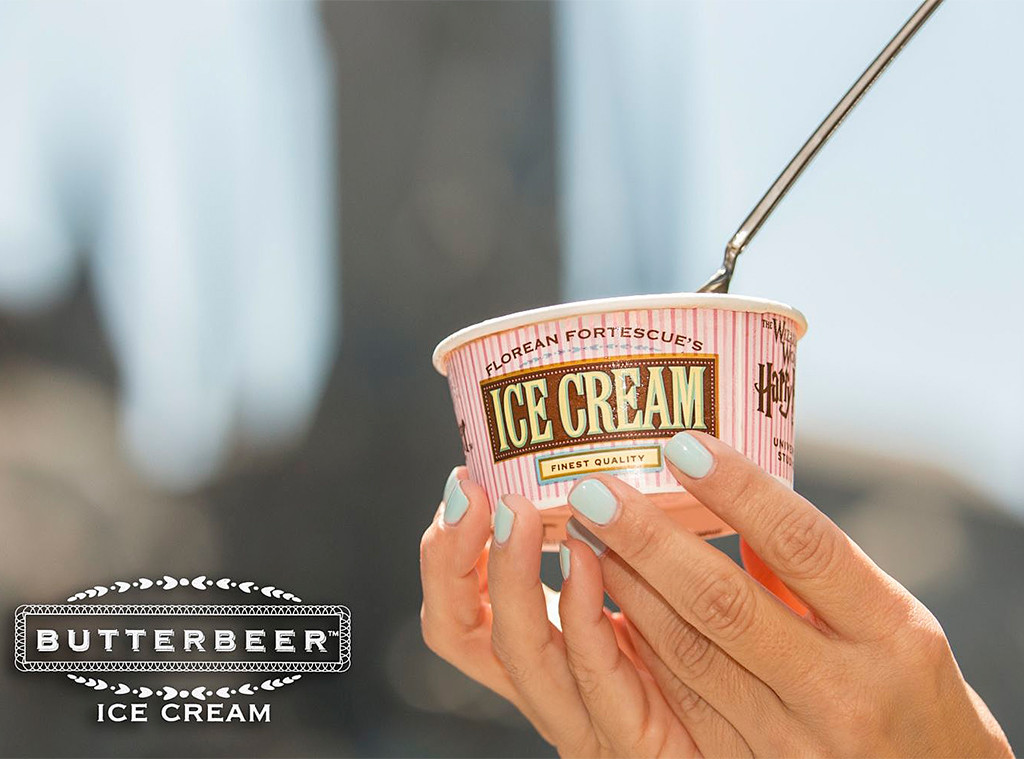 Universal Studios Hollywood
Get ready to taste the magic!
At Universal Studios Hollywood, The Wizarding World of Harry Potter just unveiled its latest Butterbeer-inspired treat and ice cream lovers everywhere can rejoice. The California theme park is now serving Butterbeer ice cream year-round, in addition to its traditional frozen and hot Butterbeer beverages.
Unlike Universal Studios Orlando's Butterbeer soft serve, this creamy concoction is hard-packed and is exclusive to the Hollywood theme park. Visitors can grab a scoop of the shortbread and butterscotch-tasting confection at Three Broomsticks or one of the carts located throughout Hogsmeade.
Since its opening in 2016, the enchanting Hollywood world has been frequented by countless celebrities.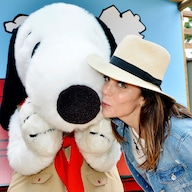 Photos
Stars at Theme Parks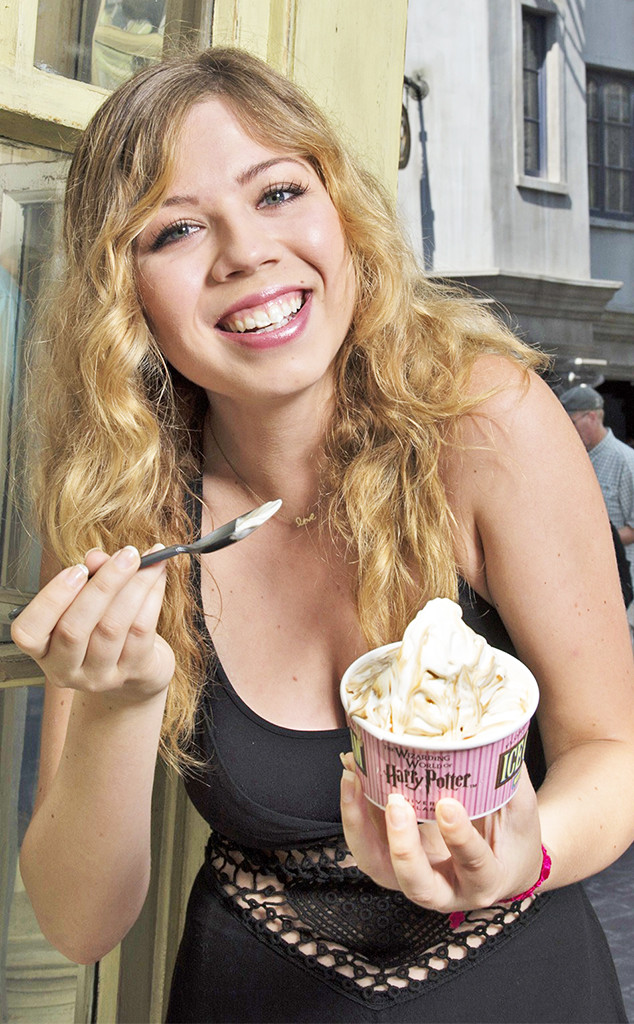 Octavian Cantilli/Universal Orlando Resort via Getty Images
During the park's opening, stars like Mindy Kaling, Tom Felton, Billy Bob Thornton, Vanessa Hudgens, Alanna Masterson, Ed O'Neill and more enjoyed the countless rides and magical treats.
Kaling took to Instagram to document her experience, posting a picture of a Butterbeer sign with the caption, "It's delicious. #harrypotterworld."
Between snacking on treats like Butterbeer potted cream, chocolate frogs and Bertie Bott's Every Flavour Beans, visitors can experience the magic on rides like Harry Potter and the Forbidden Journey and the Flight of the Hippogriff.
This isn't the only new thing visitors will experience on their next visit to Universal Studios Hollywood.
Kung Fu Panda: The Emperor's Quest is an all-new attraction at the DreamWorks Theater, featuring first-ever interior projection mapping. Visitors can follow Master Po on his journey of awesomeness in the multi-sensory world of adventure.
(E! and Universal Studios Hollywood are part of the NBCUniversal family)
Watch Daily Pop weekdays on E! at 12 p.m.
Source: Read Full Article