Dietitians don't recommend eating fast food for the health benefits, likely because they're few and far between. But an estimated 80% of Americans still eat fast food monthly. Although we choose unhealthy meals sometimes, we still expect fast food chains to follow FDA-approved health codes and basic sanitation laws.
Unfortunately, restaurants do break these codes — and the resulting horror stories could turn even the biggest meat lover into a vegetarian. You won't believe the scandals these restaurants went through, especially the disgusting ingredient found in McDonald's burgers (page 10).
1. A new meaning for "hunting dog"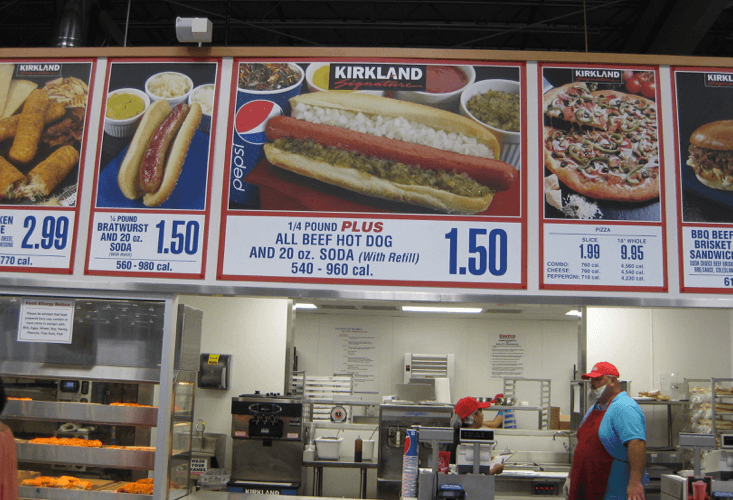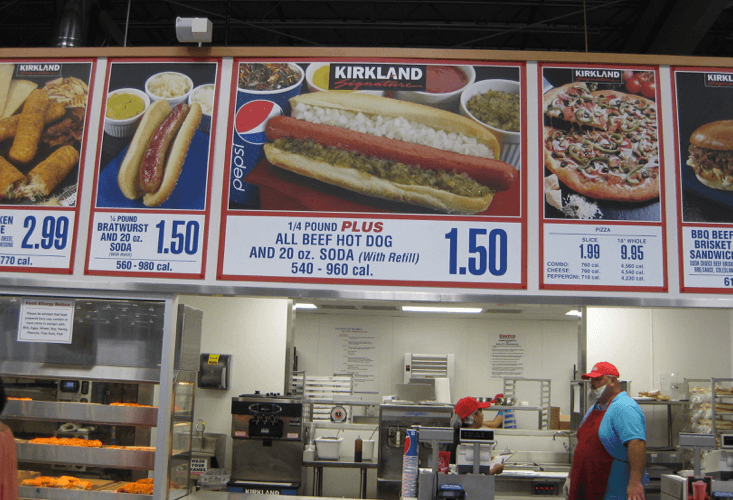 The hot dog deal at Costco is hard to pass up. | The Cheat Sheet
Where: Irvine, California
What happened: A hot dog — with a nine-millimeter round inside — made it through Hebrew National's factory metal detector and into the mouth of a Costco customer. Olivia Chanes swallowed a bullet inside her foot-long at the superstore.
Chanes told the Los Angeles Times she initially thought it was her braces, but quickly realized otherwise. X-rays later revealed another bullet in her stomach. Police questioned Costco employees and searched the remaining hot dogs but didn't find any further ammunition.
Next: Shredded lettuce shouldn't involve shreds of anything else.
2. We have the (human) meats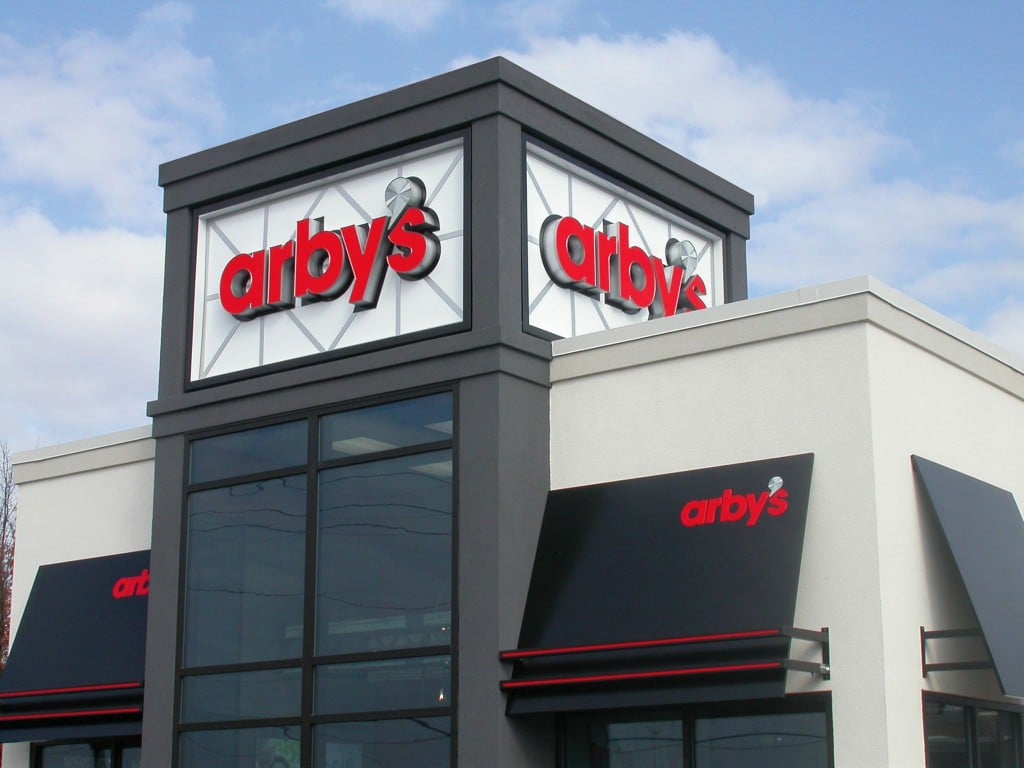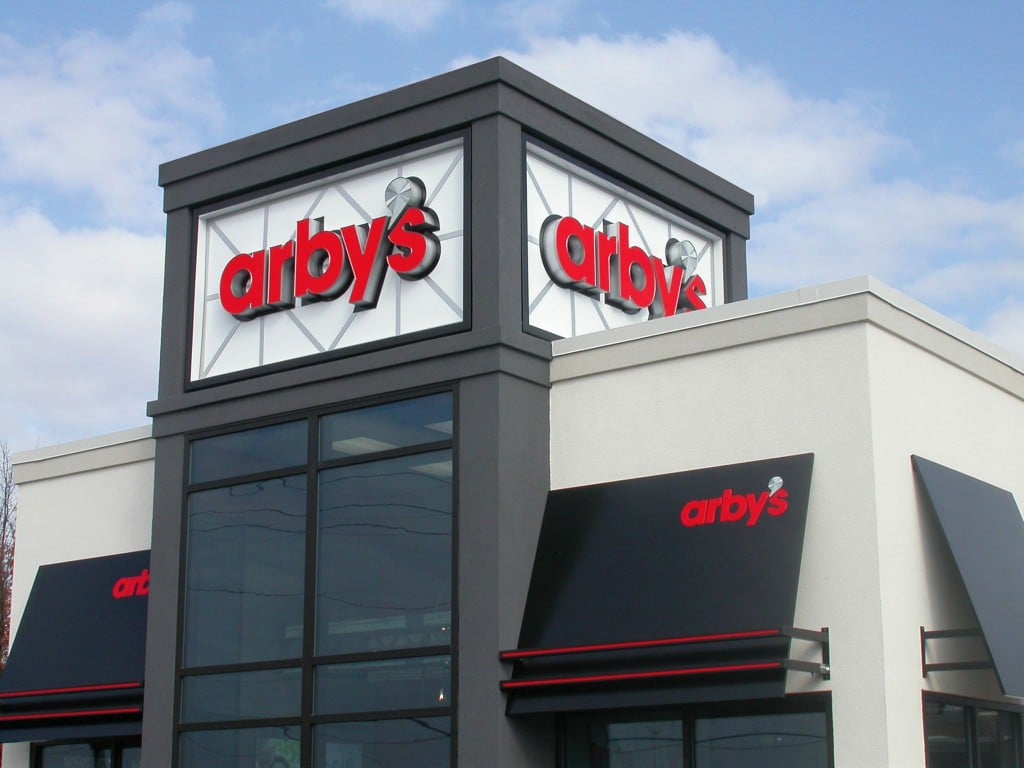 This is beyond gross. | Arby's via Facebook
Where: Dayton, Ohio
What happened: The AP reported that a customer discovered "a piece of flesh about three-fourths of an inch long" after biting into his Arby's sandwich. Health investigators noted the Arby's manager was wearing a bandage on his thumb.
The conclusion? He sliced his thumb while shredding lettuce and reportedly neglected to throw away the contaminated produce.
Next: As if fried chicken wasn't bad enough for your health
3. Kentucky "floor" chicken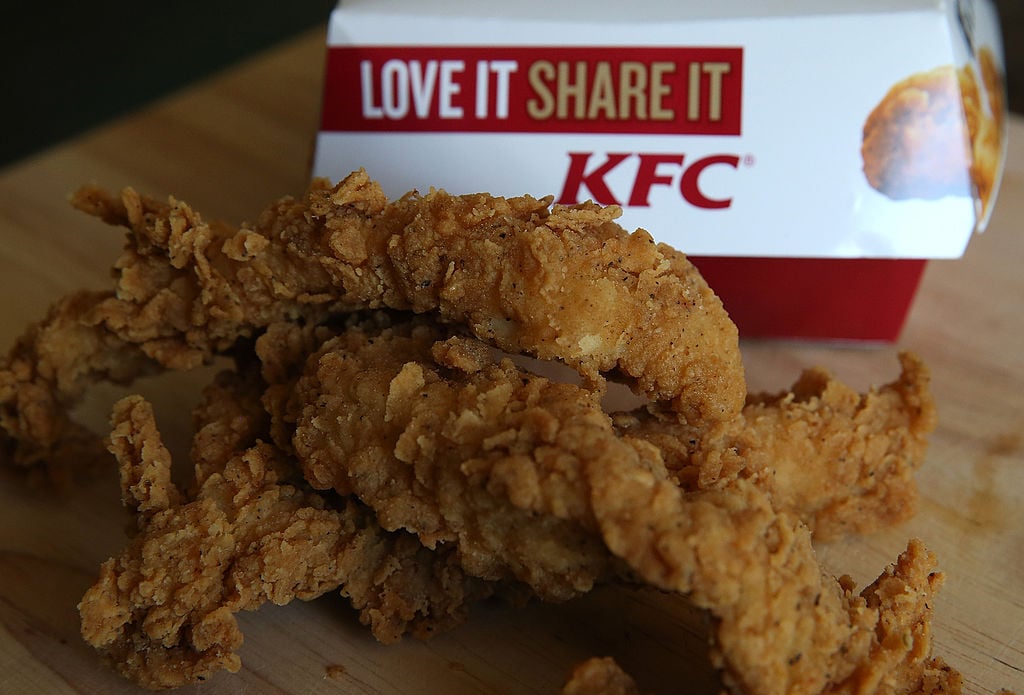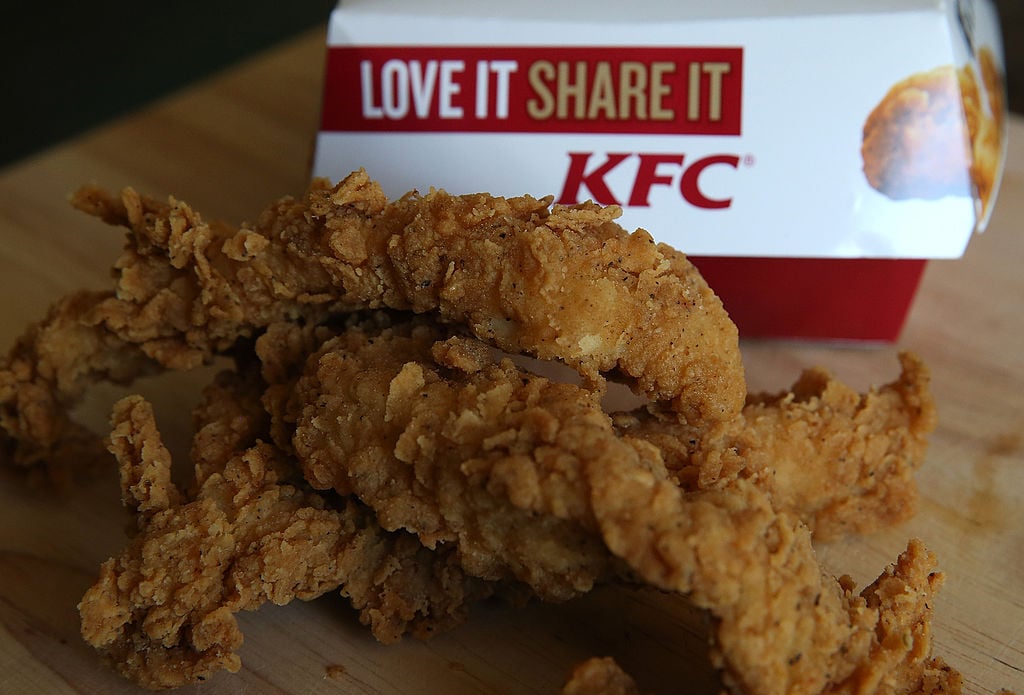 There were a lot of issues. | Justin Sullivan/Getty Images
Where: Shanghai, China
What happened: In a TV report, workers at KFC meat supplier Shanghai Husi Food Co were shown reusing meat that fell to the factory floor. They also reportedly mixed fresh and expired meat before selling it to customers. KFC apologized and cut ties with its supplier.
However, Yum! reported that the scandal "significantly impacted China sales." It also led the company to reduce its full-year earnings-per-share growth projection from 20% to just 6–10%, according to Forbes.
Next: The report that ruined your morning coffee
4. An iced crappucino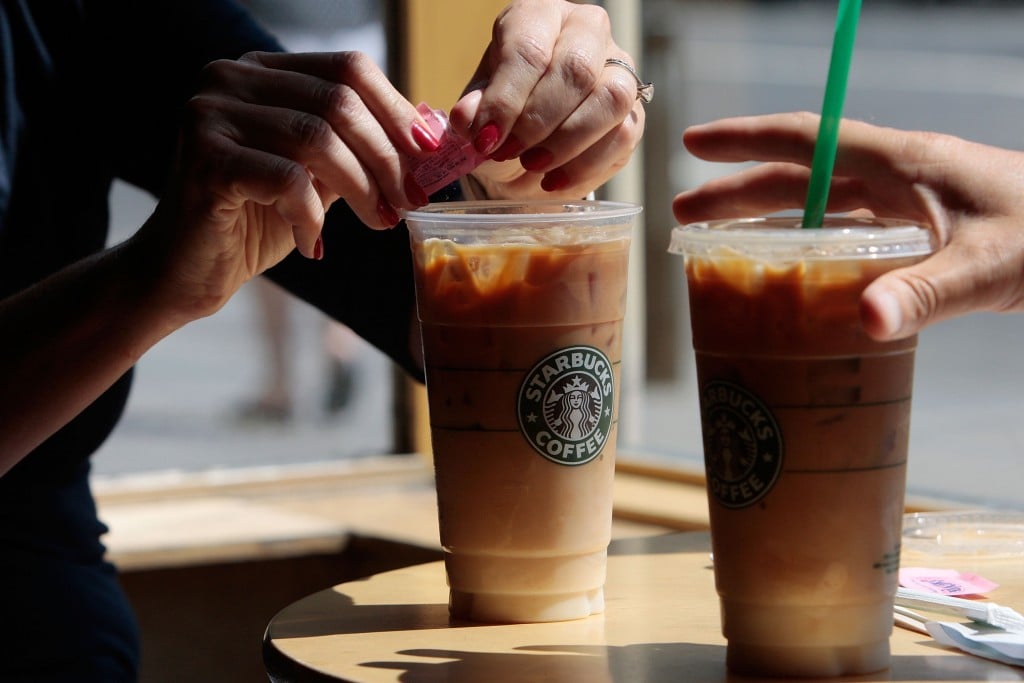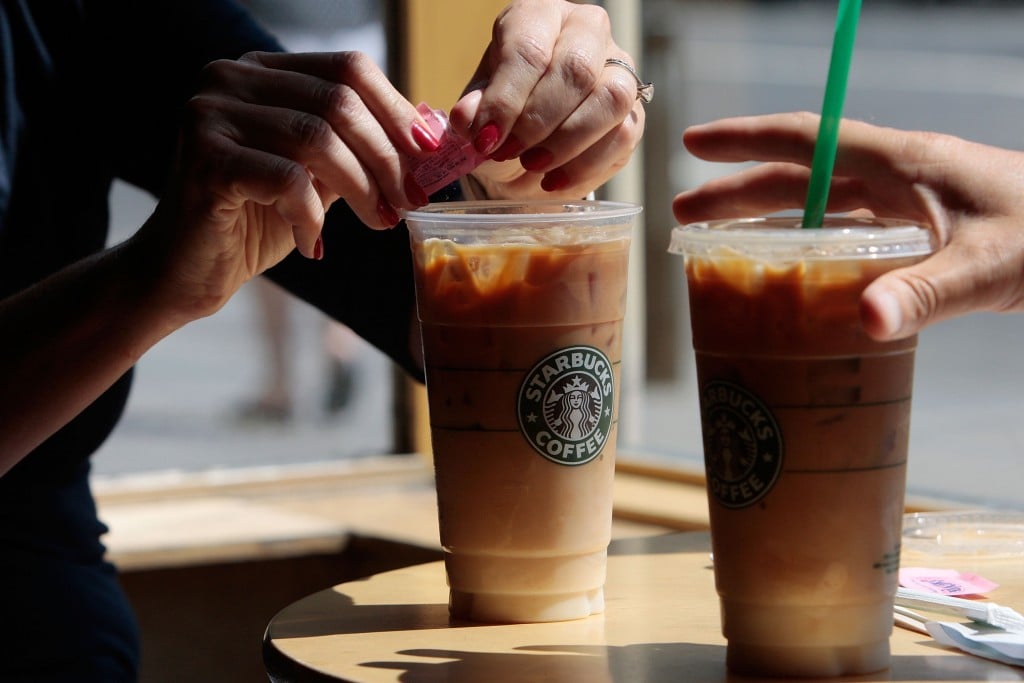 You'll never look at iced coffee the same again. | Chris Hondros/Getty Images
Where: countrywide
What happened: The BBC consumer series Watchdog released a report that shook iced coffee lovers to their core. Samples of iced drinks from Starbucks, Caffe Nero, and Costa Coffee contained varying levels of fecal bacteria.
Expert Tony Lewis told the BBC that, "These should not be present at any level — never mind the significant numbers found." These kinds of bacteria are opportunistic pathogens and a common source of human disease. Spokespeople for each of the cafes conducted investigations and told the public they'd take the appropriate actions to counteract the findings.
Next: This beloved Mexican chain featured E. coli on the menu.
5. Who ordered the side of nausea?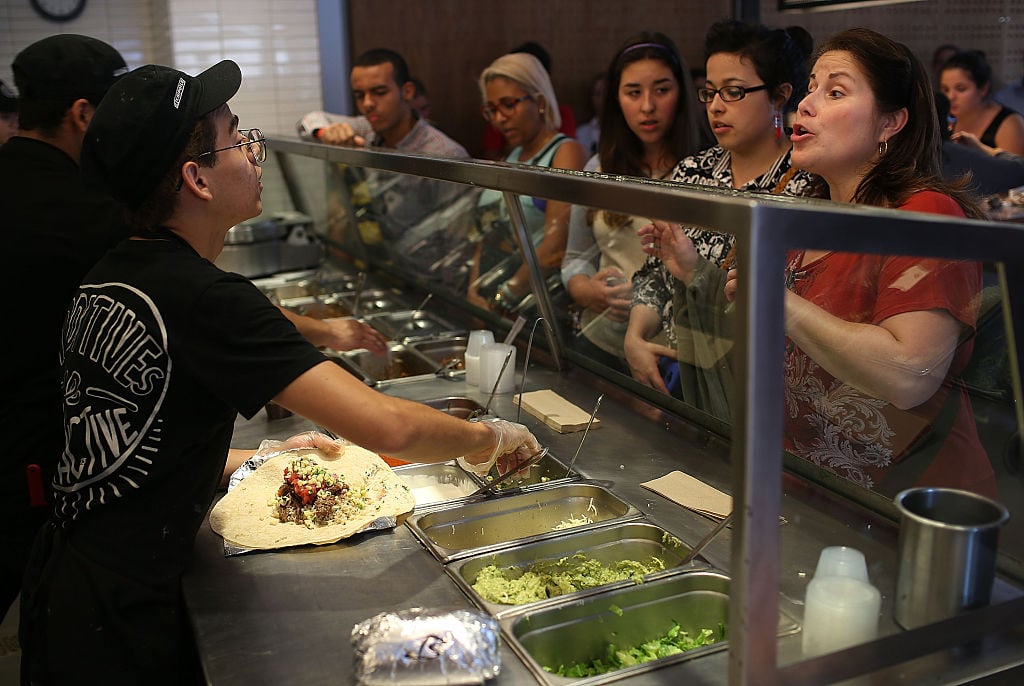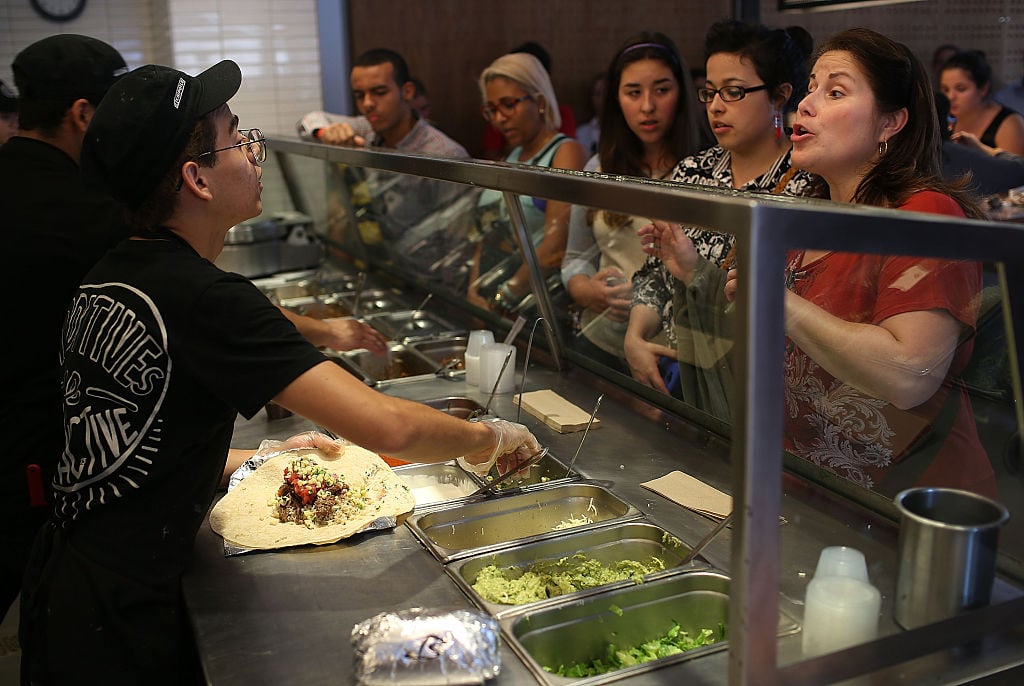 The diners at Chipotle are pretty diehard fans of the chain. | Joe Raedle/Getty Images
Where: Sterling, Virginia
What happened: Diners reported getting severely ill after eating at Chipotle in July 2017. A total of eight reports on the website iwaspoisoned.com immediately alerted Business Insider. The affected customers reported symptoms such as vomiting, diarrhea, severe stomach pain, dehydration, and nausea.
"We are working with health authorities to understand what the cause may be and to resolve the situation as quickly as possible," said Jim Marsden, Chipotle's executive director of food safety.
Next: This top-shelf liquor is anything but.
6. Cheap drinks for a premium price
Customers were getting much less than they paid for. | TGI Friday's via Facebook
Where: Asbury Park, New Jersey
What happened: Eight New Jersey TGI Friday's locations received $500,000 fines for serving customers beverages with lower-shelf alcohol than they ordered. Investigators visited 63 establishments in New Jersey, including the TGI Friday's locations. They asked for their drinks "neat," without rocks or any mixer.
Instead of drinking the liquor, the detectives with Alcohol Beverage Control tested 150 samples with a true spirit authenticator to make sure they received the right liquor. "At a very fundamental level, this is a very wrong practice," said Michael Halfacre, director of the New Jersey Division of Alcoholic Beverage Control.
Next: Taking "finger food" to the next level
7. Nachos are good finger(nail) food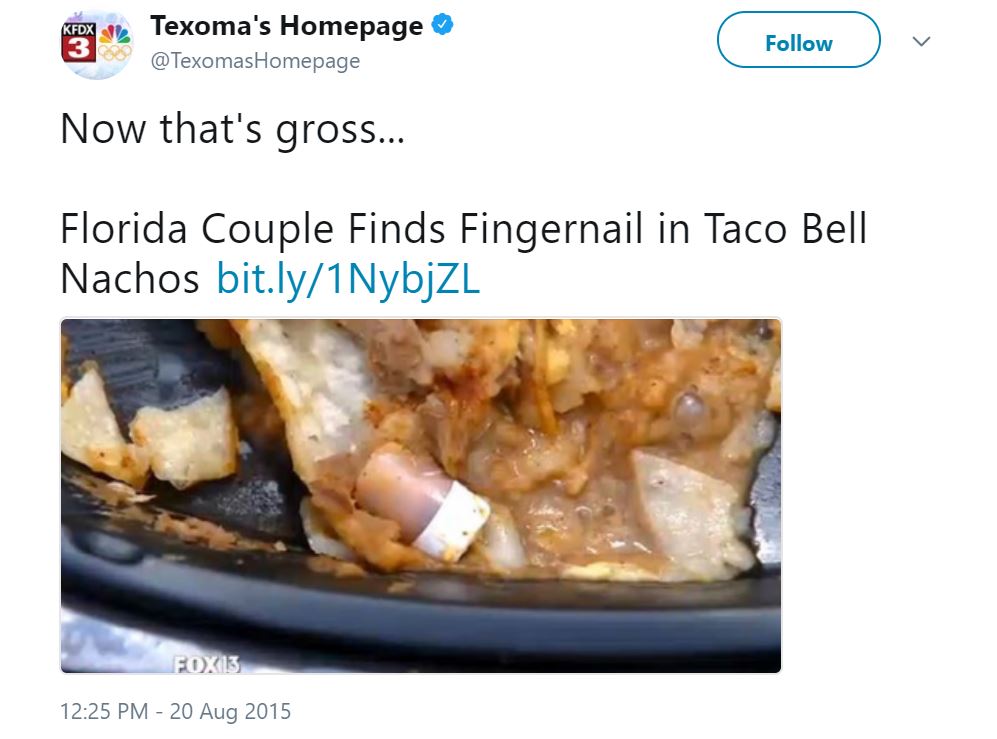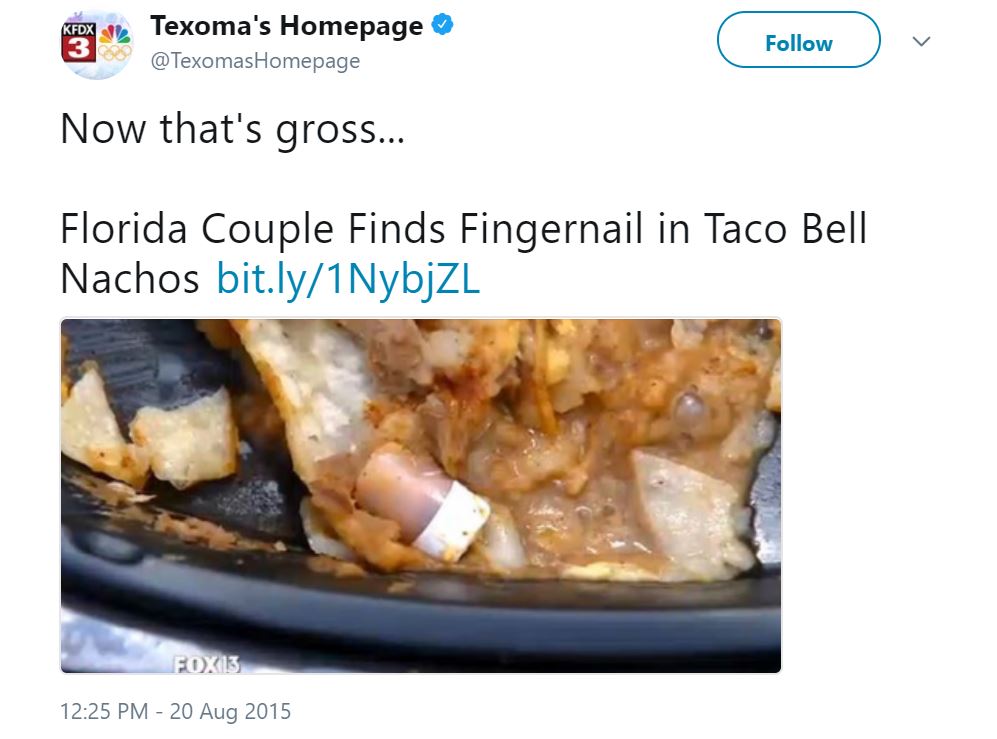 An acrylic fingernail found in Taco Bell nachos | Twitter
Where: Lake Wales, Florida
What happened: When a Taco Bell drive-through confused a couple's order, the employee gave them an order of cheesy nachos as a replacement. As the couple ate, the woman discovered a full acrylic nail buried in the ingredients.
After becoming physically ill at the sight, according to AOL, they complained to the manager, who gave them the wrong number to Taco Bell's corporate office. Once they got in touch with corporate, they refused the $40 gift card the company offered them, vowing to never eat there again.
Next: Fast food is unhealthy enough without this illegal activity.
8. Painkillers are not a condiment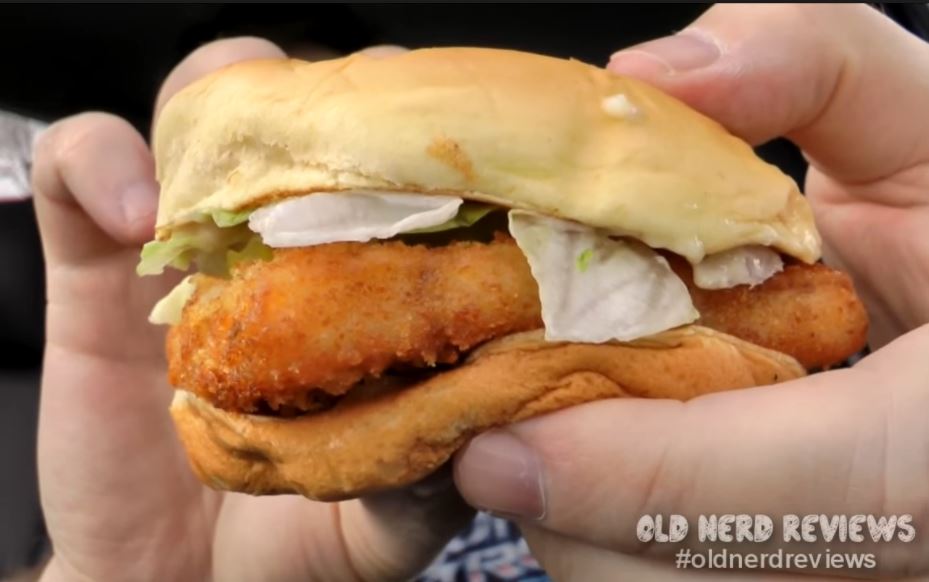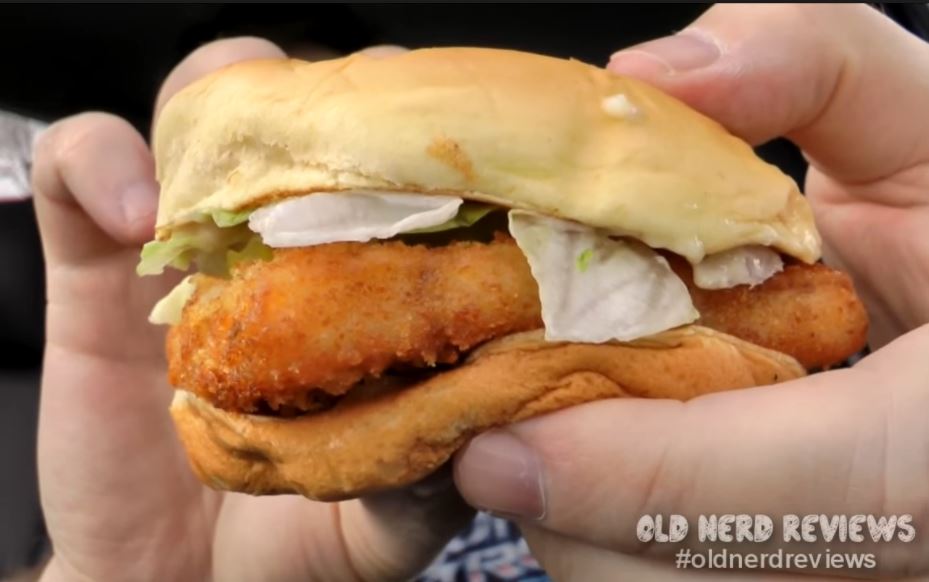 Fish sandwich ingredients shouldn't involve little blue pills. | Youtube
Where: Jacksonville, Florida
What happened: In 2010, a woman found a blue pill in her Burger King chicken sandwich after she nearly swallowed it. The local fire station confirmed it was hydrocodone, a prescription painkiller. Shortly after, another diner spotted a blue pill inside his fish sandwich at the same BK location.
The culprit? A new employee, Woody Bernard Duclose, pleaded guilty on "two charges of poisoning food with intent to kill or injure someone," according to The Florida Times-Union. The 20-year-old received five years in state prison. Evidently Burger King had hired him one week prior.
Next: Maybe it's a good thing the ice cream machine is always down.
9. You may want to skip dessert
Where: LaPlace, Louisiana
What happened: In July 2017, McDonald's employee Nick was fired for exposing mold. After cleaning the sides of an ice cream machine, the 18-year-old found mold so extensive it shocked him.
"I thought [the machine] would be cleaned regularly," Nick told BuzzFeed News. He said neither he nor any other general employees were ever instructed to clean it. A McDonald's HQ spokesperson told BuzzFeed the tray Nick found didn't come into contact with actual ice cream. Still, the chain fired Nick for exposing the grotesque mold.
Next: This chain's disgusting burger ingredient isn't legal in other countries.
10. Pink slime is a crime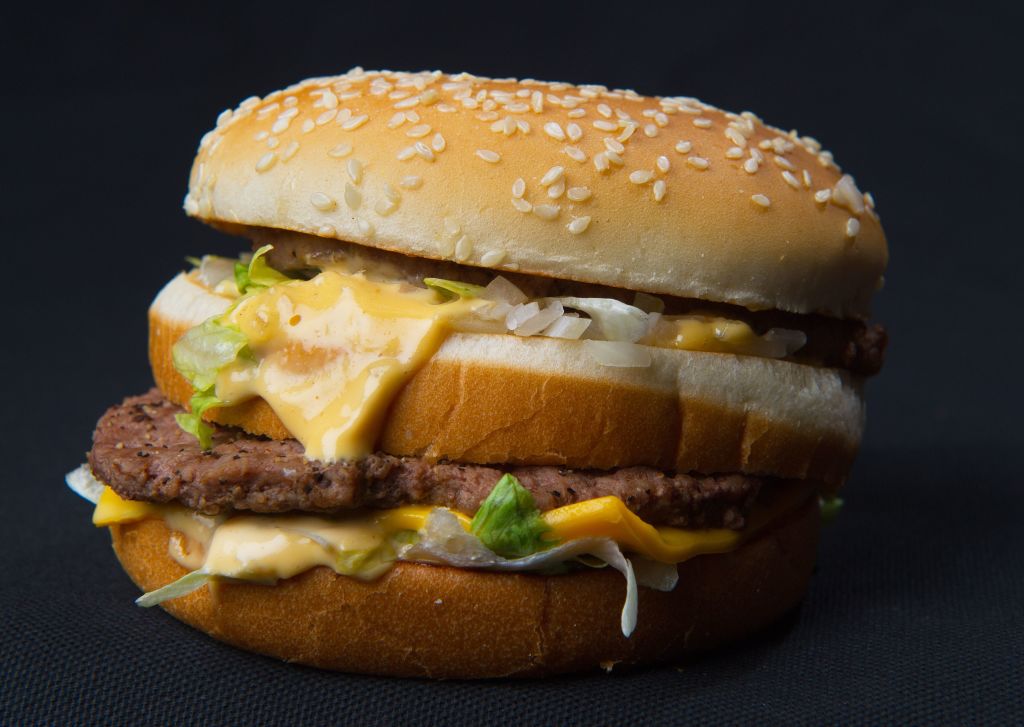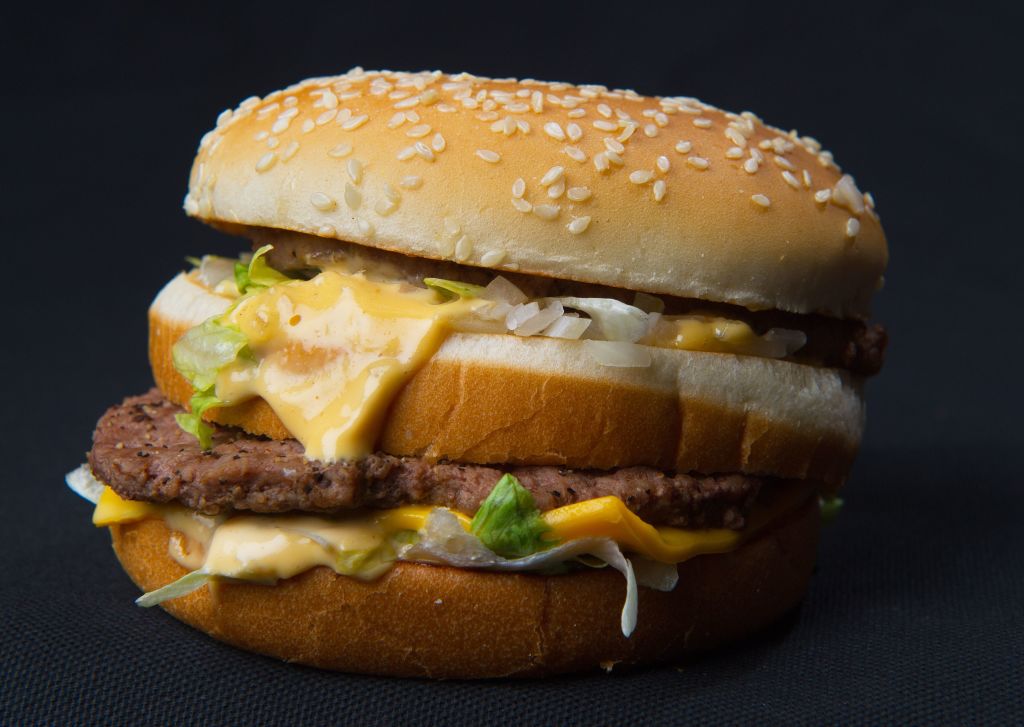 Well at least now they're safe (hopefully). | Paul J. Richards/AFP/Getty Images
Where: U.S.-wide
What happened: Celebrity chef Jamie Oliver exposed McDonald's beef in a controversial episode of Jamie Oliver's Food Revolution, referring to a "pink slime" ingredient. "Slime" was his name for what's left of the meat after removing all the choice cuts of beef.
The beef trimmings are banned for human consumption in the U.K., but they're legal in the United States, where they are treated with ammonium hydroxide in order to kill off bacteria such as E. coli.
After the show aired, McDonald's announced it would discontinue using Beef Products Incorporated and their controversial boneless lean beef trimmings. Both companies claimed the decision was made long before the show aired.
Next: This burger order was "sew" wrong.
11. A diner "sticks it" to Burger King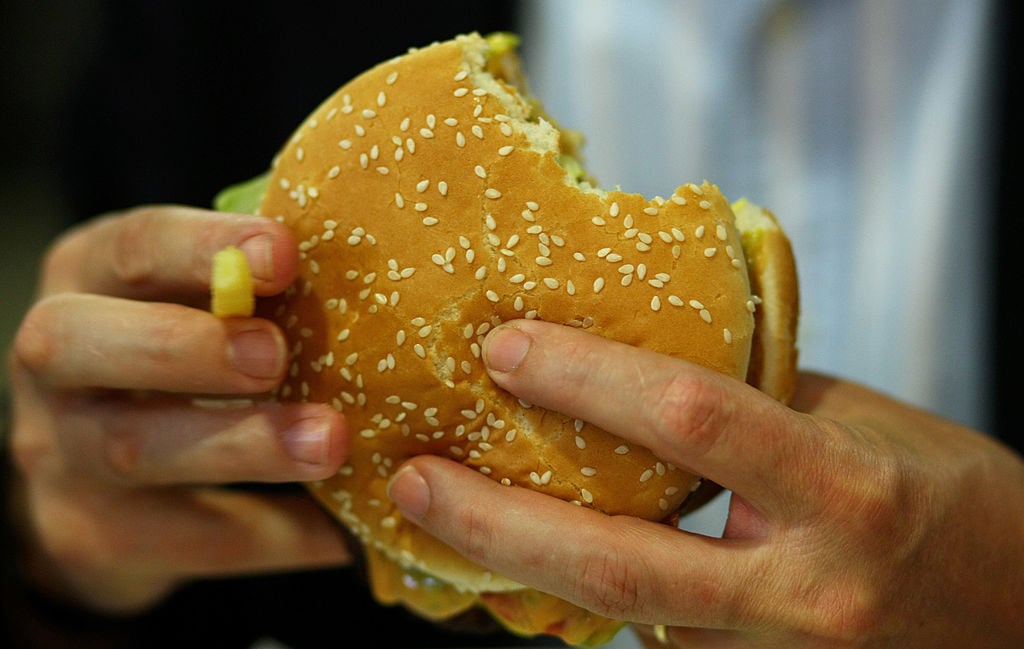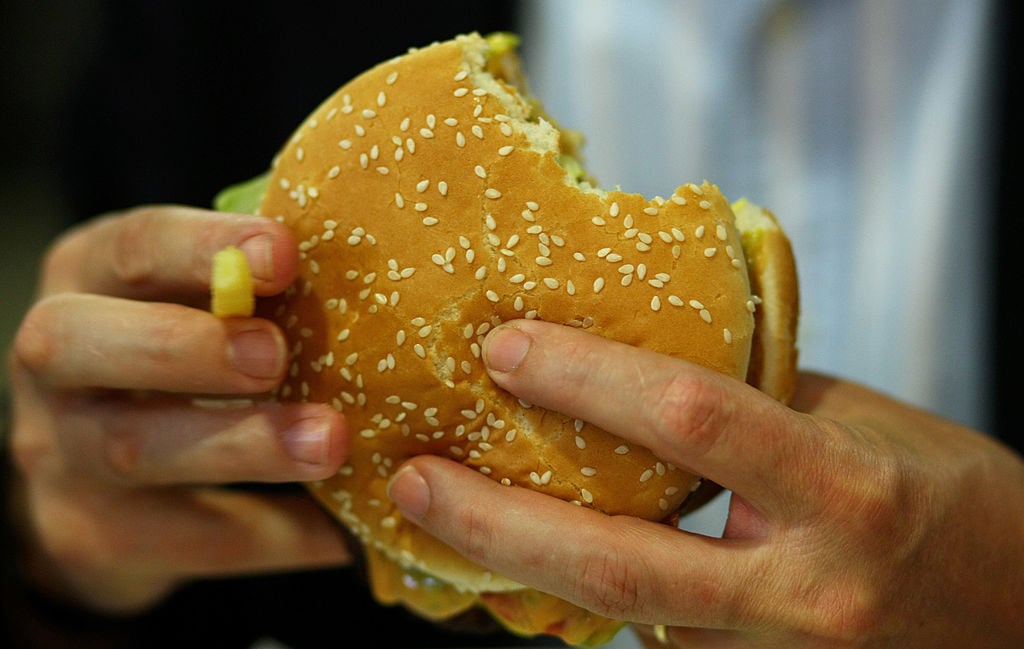 You could hide a scary amount of needles in this burger. | Miguel Villagran/Getty Images
Where: Honolulu, Hawaii
What happened: A retired Army sergeant took a bite out of his BK burger and discovered needles inside. Ouch!
Purchased at a Hawaii base's Burger King, the sandwich's unusual insides pierce his tongue and lodged in his small intestine. After the sergeant's hospitalization he reached a settlement with the U.S. Army, but had to exclude Burger King; his hospital bill was waived and received $50,000.
Next: Just because it tastes like chicken doesn't mean it truly is.
12. Where's the chicken?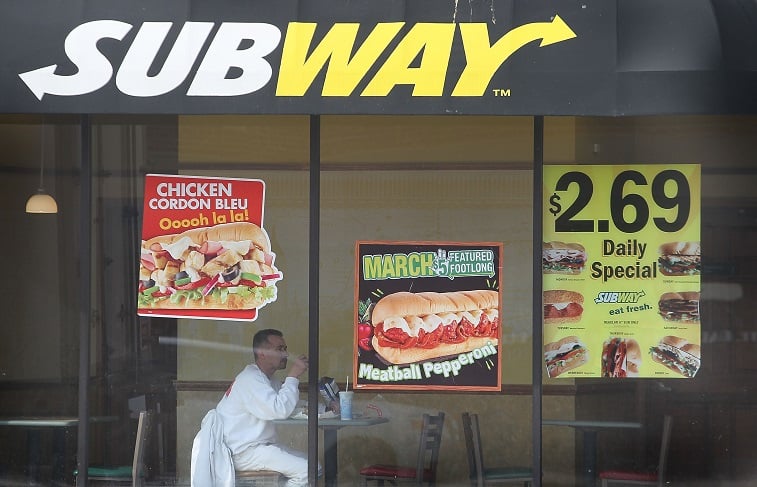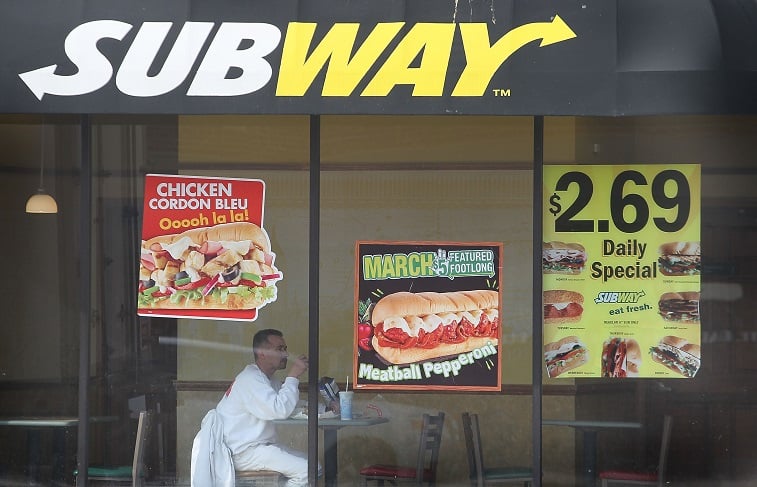 Apparently, that "chicken" is only about half chicken. | Scott Olson/Getty Images
Where: throughout Canada
What happened: Canadian broadcaster CBC conducted a Marketplace investigation on chain restaurants' chicken sandwiches, and the results were eyebrow-raising. The study found two popular Subway chicken products only contained about half chicken DNA.
Subway's breast meat in Canada was 54% chicken; their chicken strips were only 43%. The results were "such an outlier" that CBC's lab did five retests. The "chicken" portion turned out to be mostly soy and other legal fillers. A Subway rep disputed the claim but vowed to take the matter up with Subway's supplier.
Next: This chain's negligence killed customers.
13. The surprise is dangerously under-cooked burgers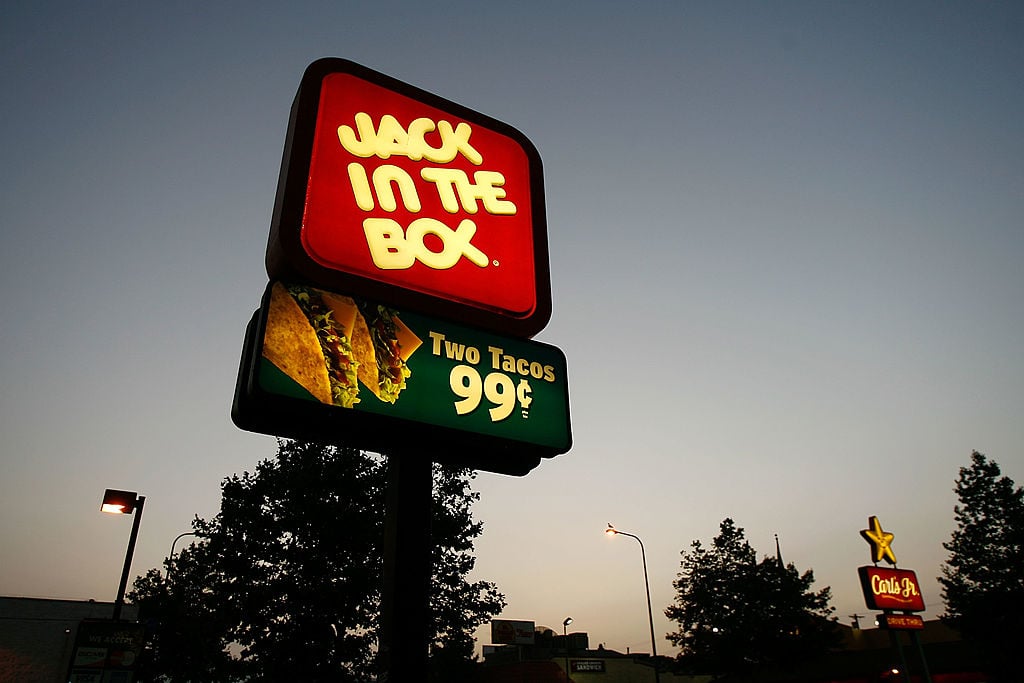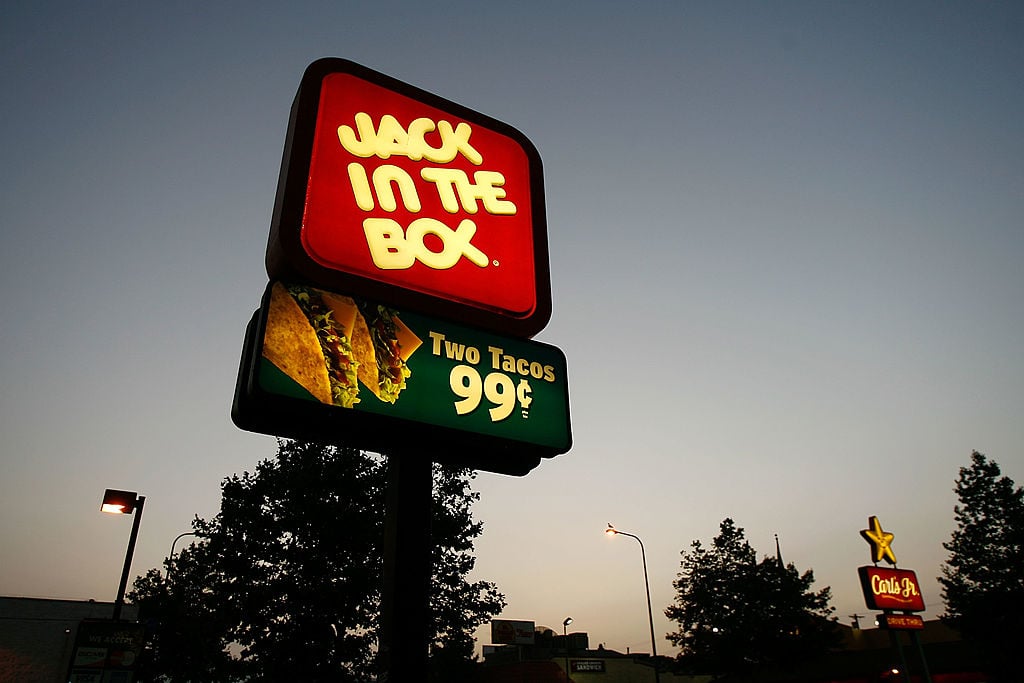 The chain made 600 people sick. | David McNew/Getty Images
Where: Pacific Northwest
What happened: Jack-in-the-Box, an American fast food chain that sells burgers, shakes, and more, faced a major E. coli outbreak in 1993. According to The Oregonian, the bacteria left 600 people sick and killed four children.
The San Diego-based chain blamed its meat supplier among others. However, the United States Agriculture Department said the bacteria would have been killed had Jack-in-the-Box cooked the hamburgers at 155 degrees as required by the state, rather than at the Federal standard of 140 degrees.
Next: You won't believe what authorities found in this chain's burgers.
14. Horsing around with burger ingredients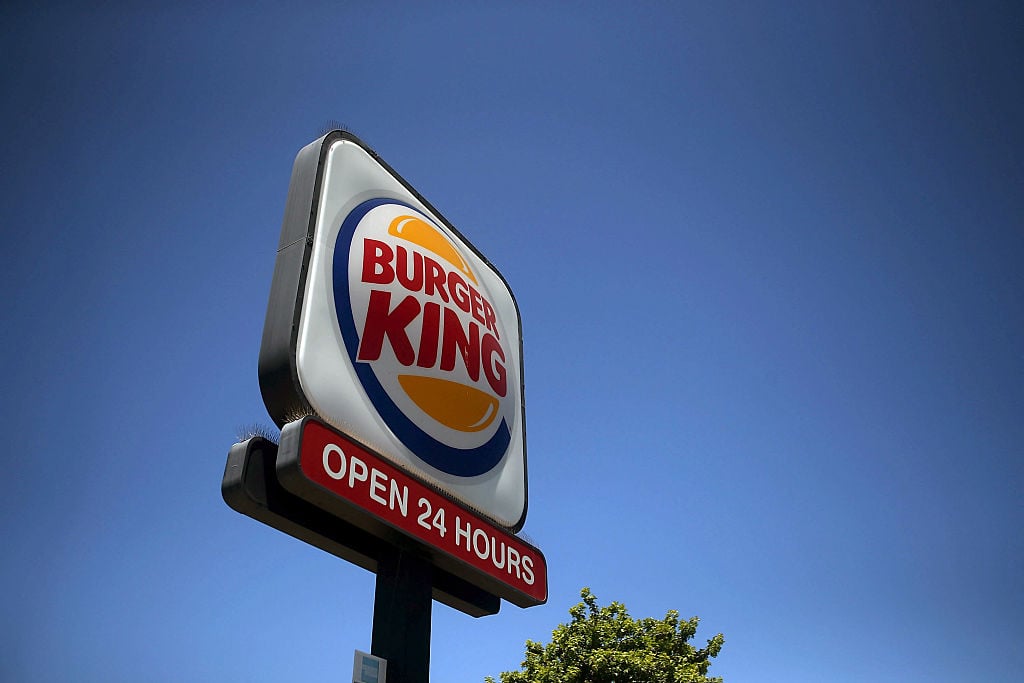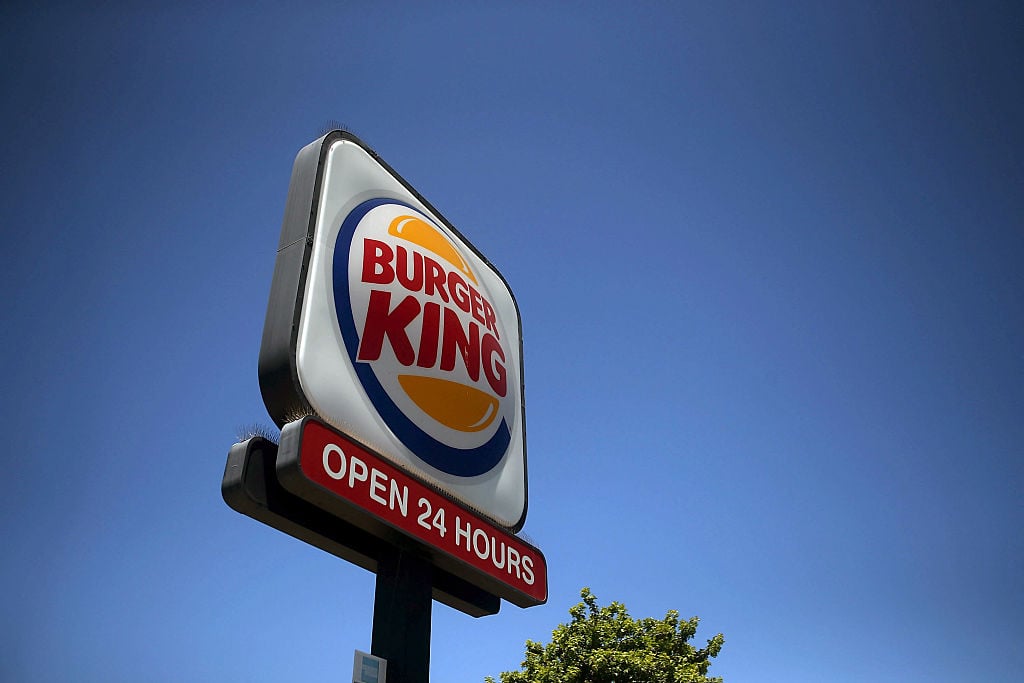 People were understandably wary of the chain. | Justin Sullivan/Getty Images
Where: Ireland
What happened: Burger King got tied up in a scandal when a plant found trace amounts of horse DNA in the beef sold at their Ireland locations. The horse meat scandal began when the Food Safety Authority of Ireland tested a range of frozen burgers and found horse DNA in over one-third of the samples.
Burger King dropped the guilty supplier, Silvercrest Foods, in a "voluntary and precautionary measure." However, customers were still wary. In a statement about the scandal, Burger King representatives said, "[Silvercrest] promised to deliver 100% British and Irish beef patties and have not done so. This is a clear violation of our specifications, and we have terminated our relationship with them."
Next: This fast food franchise didn't think safely outside the bun.
15. The beef over mysterious meat fillers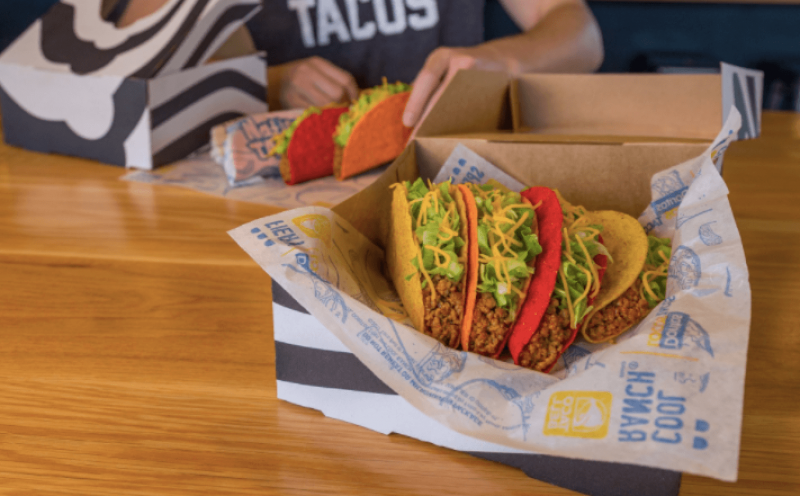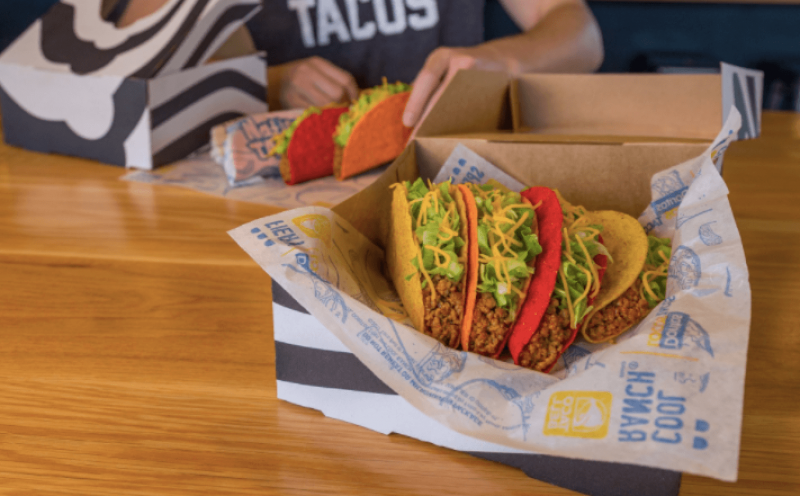 They finally identified the mystery meat. | Taco Bell
Where: worldwide
What happened: A few years ago, Taco Bell forcibly revealed the mystery ingredients that made up the other 12% of its 88% cow-filled beef. The results were FDA-approved and "safe," but still concerning.
The beef contained traces of maltodextrin, soy lecithin, lactic acid, and caramel color, among other ingredients that are difficult to pronounce. Taco Bell took to the internet to defend and explain the chemical ingredients. However, it hardly satisfied those who argue, "If I can't pronounce it, I won't eat it."
Next: We hope we never see these delivery drivers at our door.
16. Food tampering is "snot" funny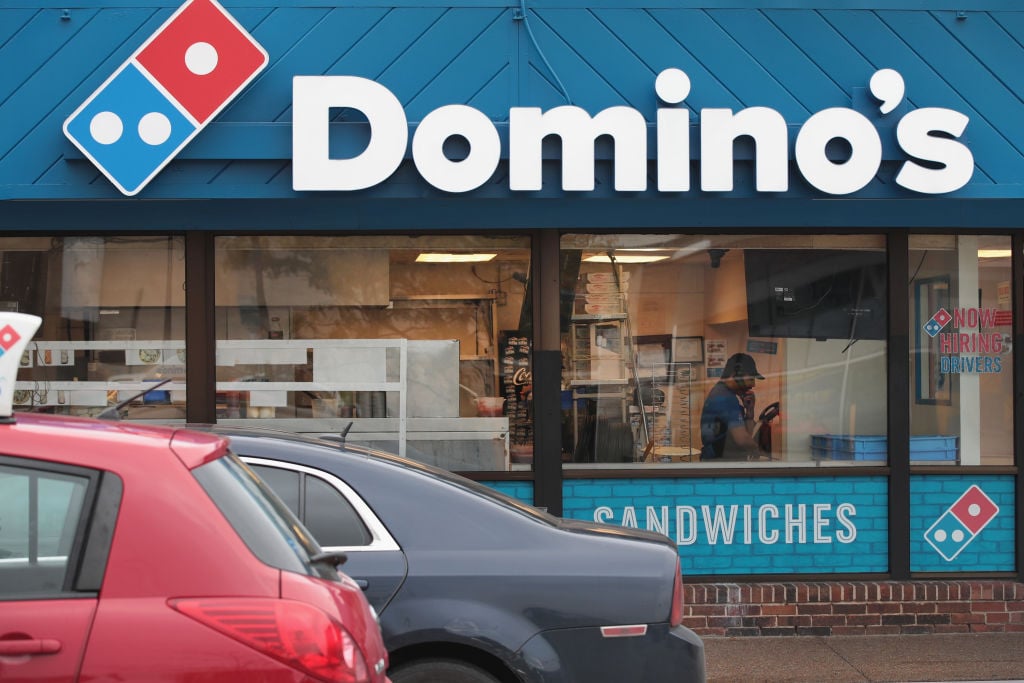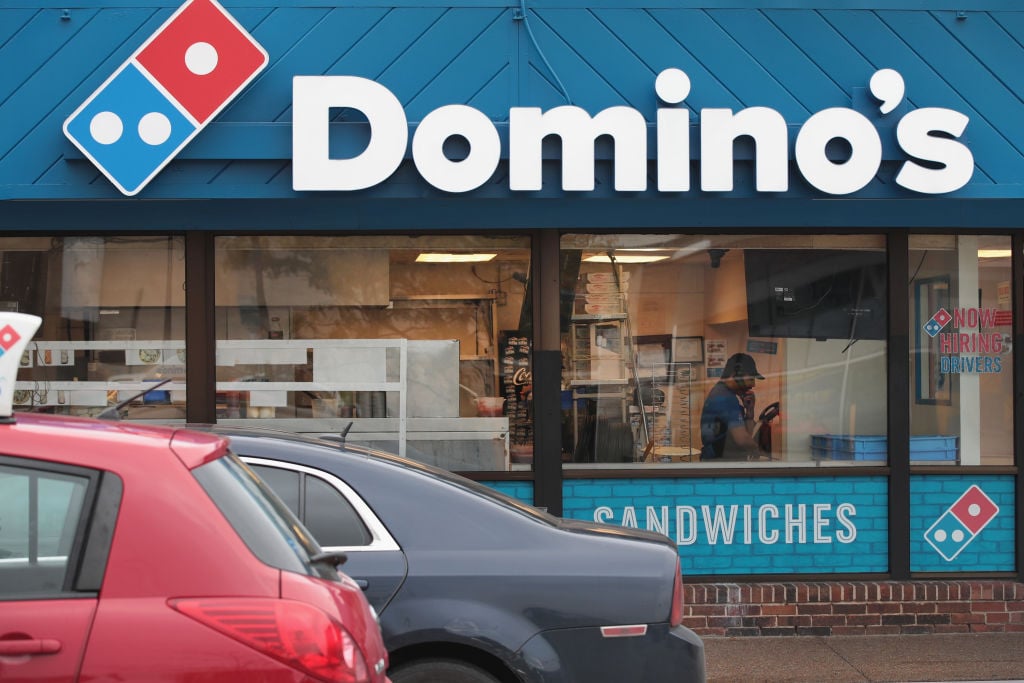 This prank went terribly wrong. | Scott Olson/Getty Images
Where: Conover, North Carolina
What happened: A prank at Domino's went awry, leaving two employees with felony charges and the brand with a major PR crisis. Employees Kristy Hammonds and Michael Setzer filmed a video while putting nasal mucus on sandwiches and violating various health code standards before allegedly sending the compromised food out for delivery.
The employees said they didn't actually deliver the food, but the chain fired them and charged them with delivering prohibited foods. "We got blindsided by two idiots with a video camera and an awful idea," said a Domino's spokesman, Tim McIntyre.
Next: Wendy's nearly suffers terrible consequences.
17. Please keep your fingers out of our chili!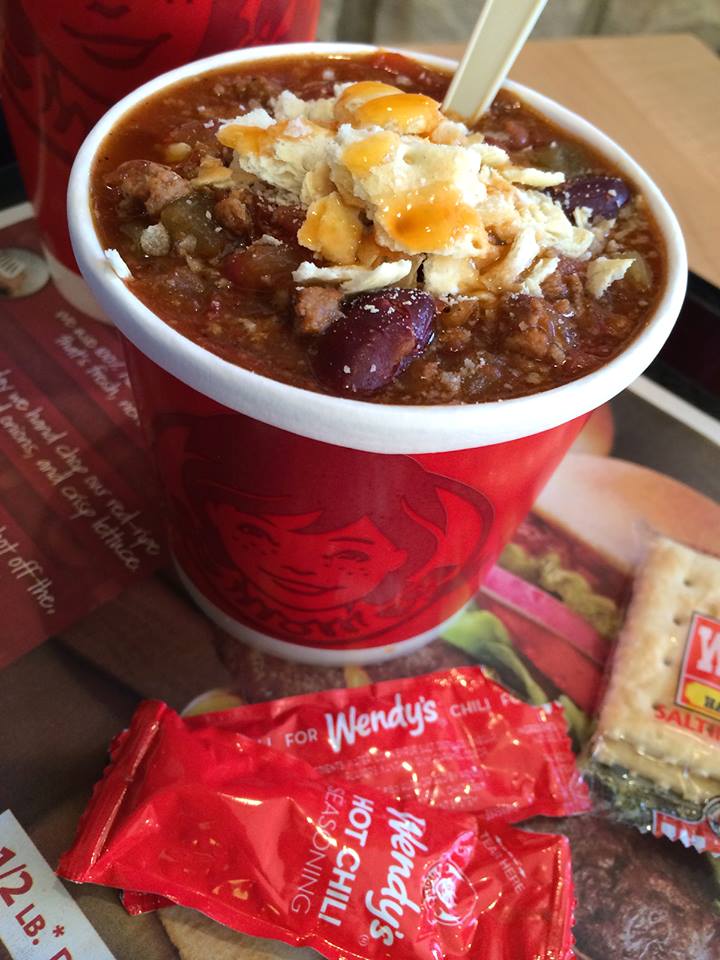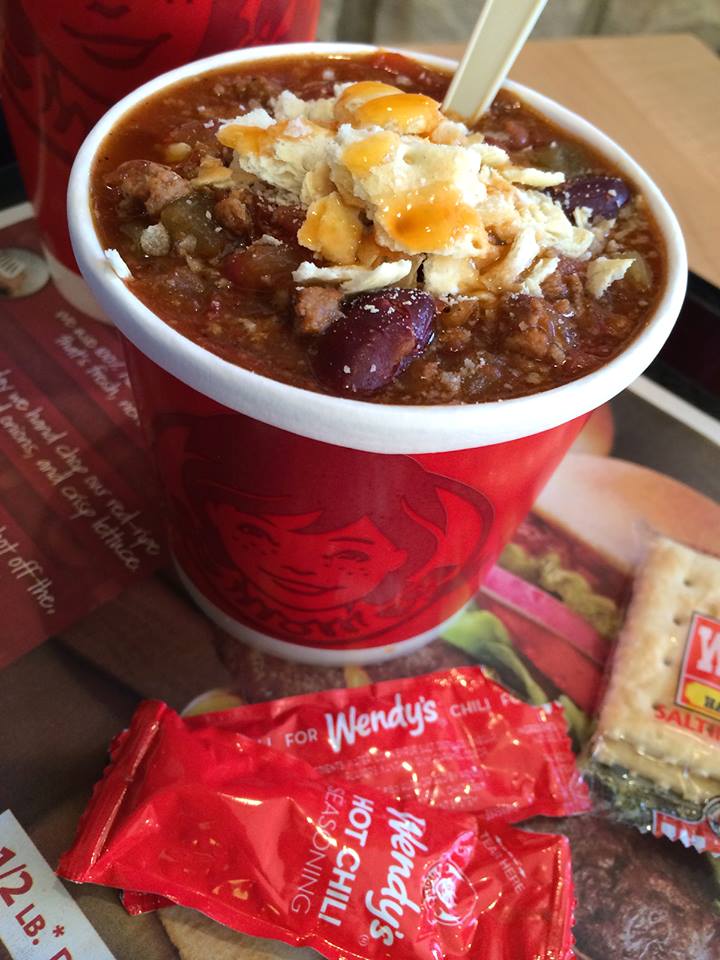 This would have been absolutely horrifying. | Wendy's via Facebook
Where: Las Vegas, Nevada
What happened: Anna Ayala dealt a blow to Wendy's when she reported finding a human finger in her chili. The fast-food chain suffered an estimated $2.5 million in lost business following the scandal.
It turned out that Ayala and her husband, Jamie Placencia, planted the finger in an attempt to make money off of the company. Both pleaded guilty and were sentenced to nine and 12 years in prison, respectively.
Check out The Cheat Sheet on Facebook!
Source: Read Full Article