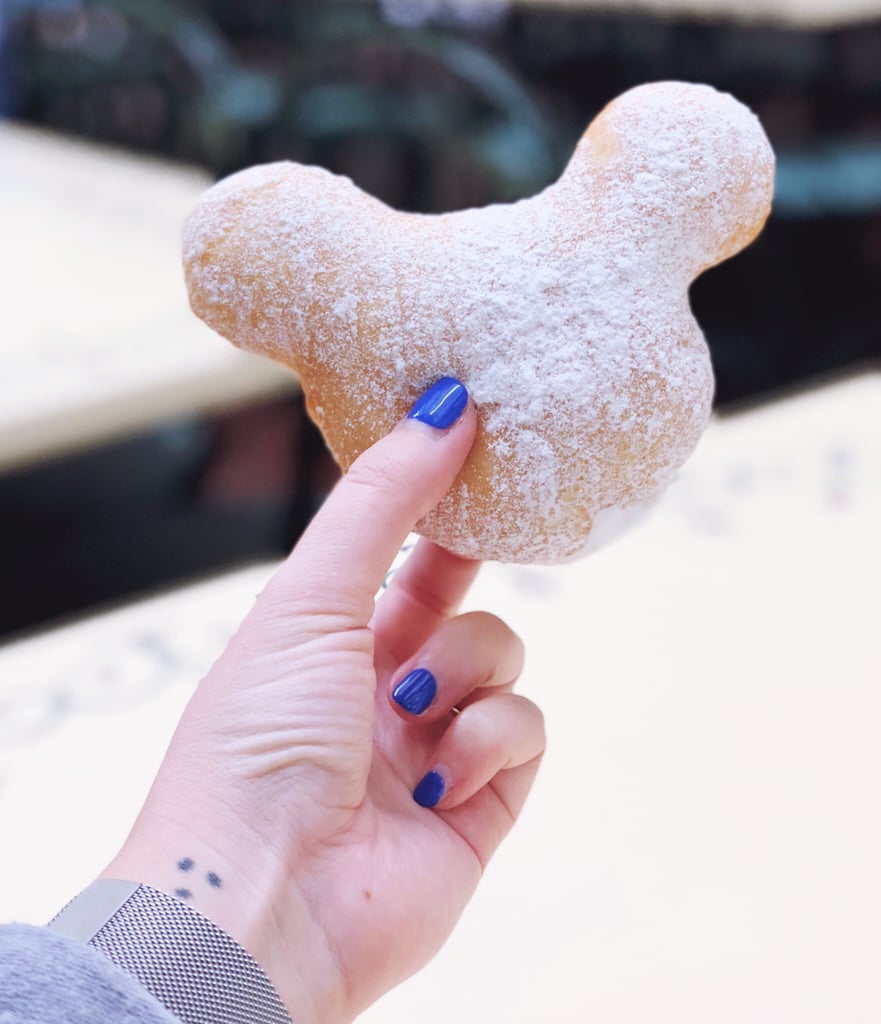 Disney World FINALLY Has Mickey Beignets — and You Can Get Them in Sundae Form

While there are many benefits to both Disneyland and Walt Disney World, one of the most consistent arguments for Disneyland's superiority is its Mickey Mouse-shaped beignets. The pillowy, deep-fried snack is shaped into the iconic mouse ears and dusted with powdered sugar, and until recently, you could only find it at Disneyland's Mint Julep Bar or Cafe Orleans, or at Ralph Brennan's Jazz Kitchen in Downtown Disney. But today we've got some great news for Floridians and Disney World enthusiasts: you can now get Mickey-shaped beignets at the Orlando resort!
According to the Disney Food Blog, the traditional puffed beignets from Sassagoula Floatworks and Food Factory in Disney World's Port Orleans have now transitioned into a Mickey shape. Park-goers can now pick up three beignets for $4 (with dipping sauces at an extra cost) or spring a bit extra for a $6 Mickey-shaped beignet sundae . . . for the curious, that's three piping-hot beignets topped with your choice of ice cream, sauce, and whipped cream. Yum!
Check out the decadent sundae and beignets ahead; you'll never feel overcome with jealousy of Disneyland visitors again. (That is, until you start looking at Disneyland-exclusive Starbucks mugs!)


Source: Read Full Article