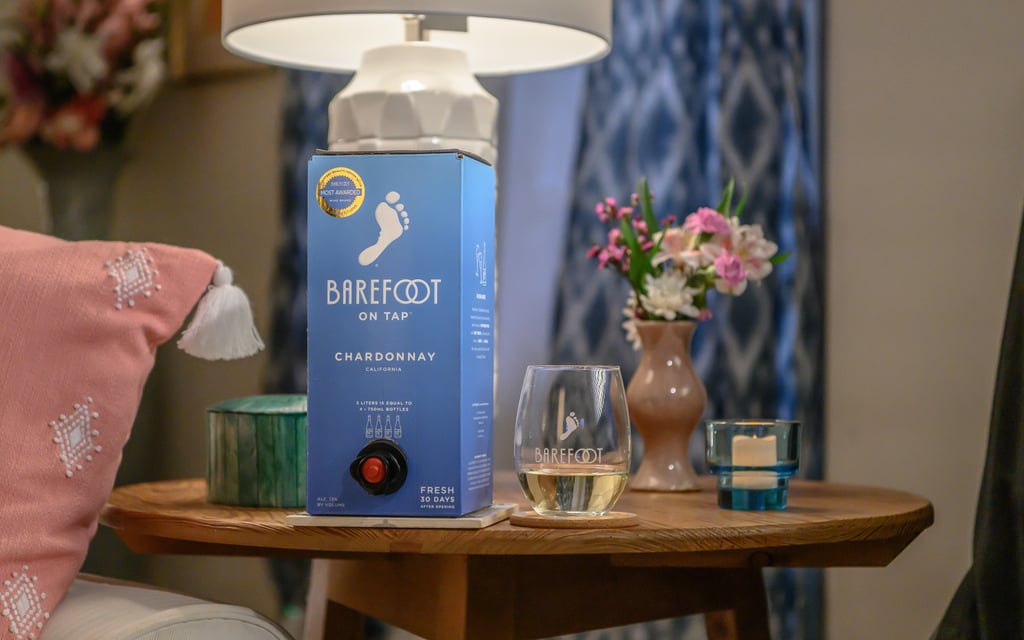 Barefoot's New Boxed Wine Has 4 Bottles in Each, So Consider Your Weekend Rosé Needs Covered

Get ready to kiss your cork-removing days goodbye, 'cause Barefoot just launched a whole range of boxed wines with an easy-to-pour nozzle. Just one month after dropping new canned wine spritzer flavors for Summer, the affordable alcohol brand debuted its Barefoot On Tap collection, which includes the following six varietals: Chardonnay, Pinot Noir, Moscato, Cabernet Sauvignon, Pinot Grigio, and Rosé. Each colorful box contains the equivalent of four 750-milliliter bottles, which are sealed up in an airtight bag that keeps your vino fresh and ready to sip for up to 30 days. Let's be real, though — we won't be needing that long to polish off one of these boxes.
Barefoot On Tap boxed wines are now rolling out at major retailers around the US, so keep your eyes peeled next time you're looking to stock up on Pinot Grigio without having four separate bottles clanging around in your shopping cart.
Source: Read Full Article