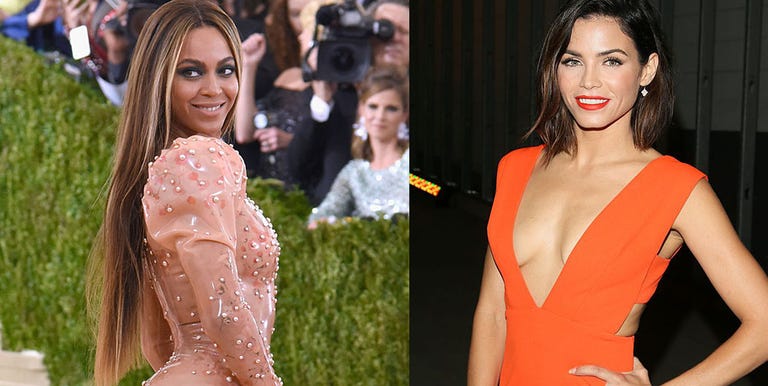 Things that are a pretty big commitment: Buying a house. Saying "I do." Going vegan.
For real, though: Given that you have to cut out all animal products from your diet (eggs, dairy, and of course, meat), going vegan is a pretty big change that affects your whole life.
But despite the daunting challenge, lots of people have embraced a vegan diet—including these 20 vegan celebrities: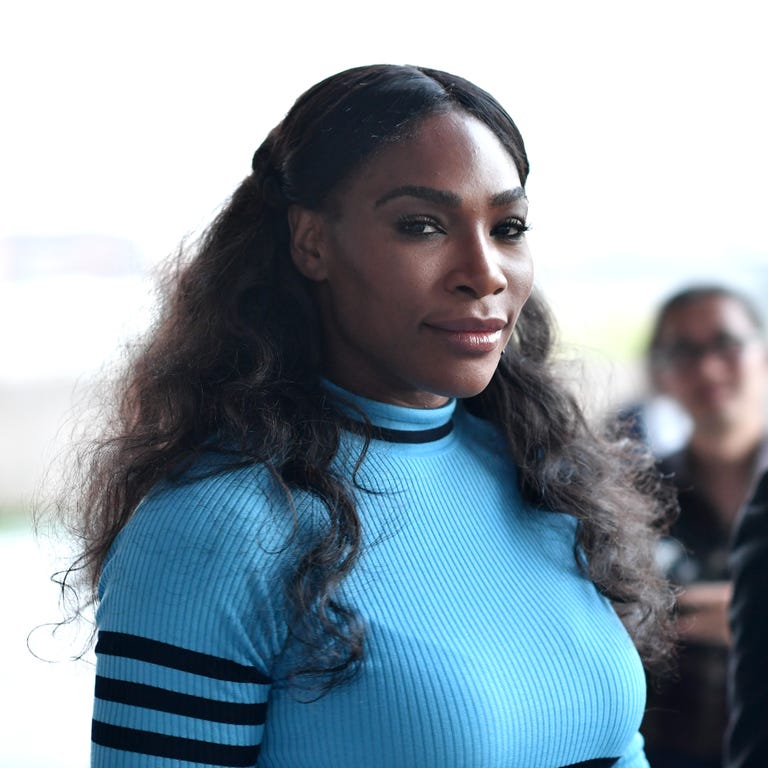 Getty Images
Serena Williams
The GOAT and new mom shared with press recently that she went on a strict diet after giving birth to daughter Alexis Olympia. "I was vegan, I didn't eat sugar," she told reporters at a Wimbledon press event in July, according to the Daily Mail.
But she added that her strict diet didn't start to show results until she stopped breastfeeding. "I lost 10 pounds in a week when I stopped. I just kept dropping," she said.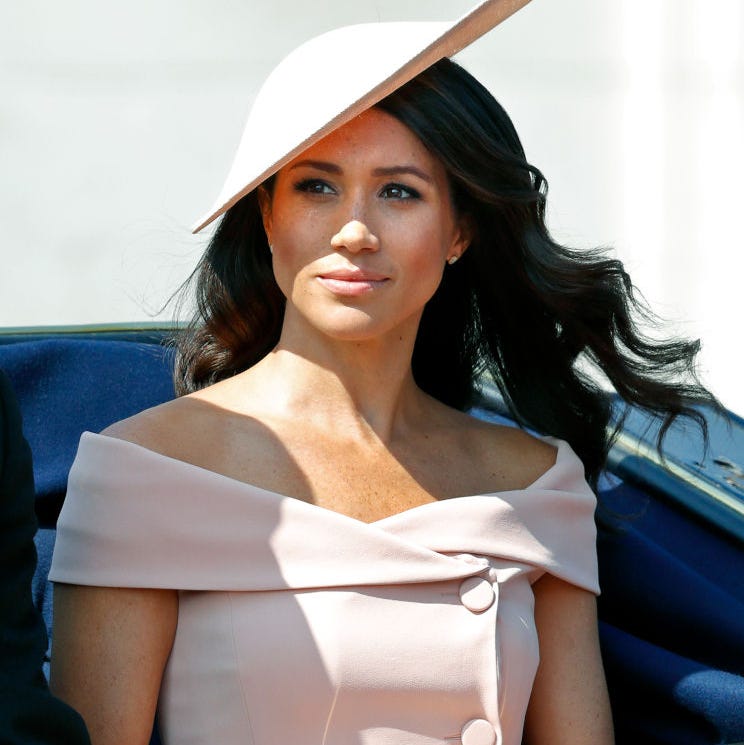 Getty Images
Meghan Markle
Meghan Markle is a self-declared "part-time vegan," according to an interview with Best Health in 2016. "I try to eat vegan during the week and then have a little bit more flexibility with what I dig into on the weekends," she said at the time.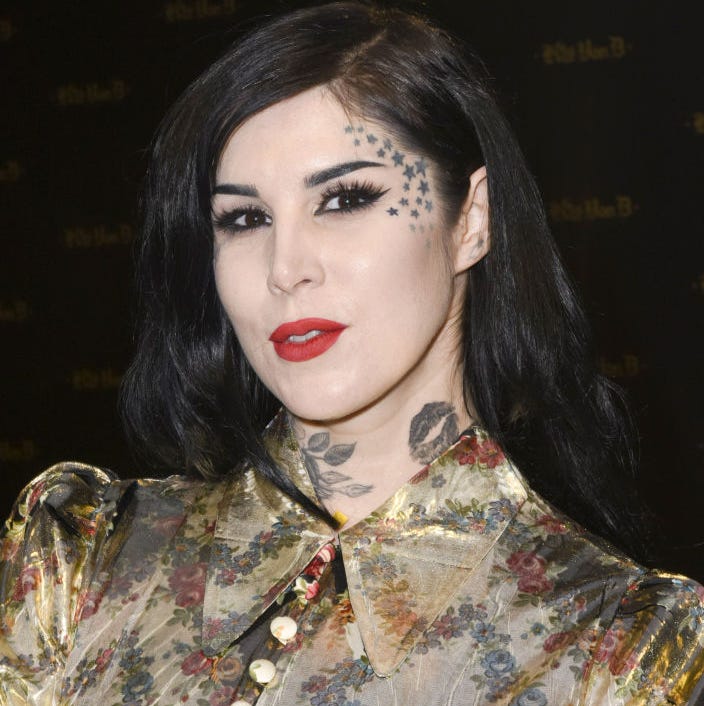 Getty Images
Kat Von D
The tattoo artist and cosmetics company owner told CL Magazine that veganism "changed" her.
But she's come under fire recently for saying on Instagram that she plans to raise her first child as a vegan—and apparently not vaccinate him or her, either. "If you don't know what it's like have people around you think you are ridiculous, try being openly vegan," she wrote.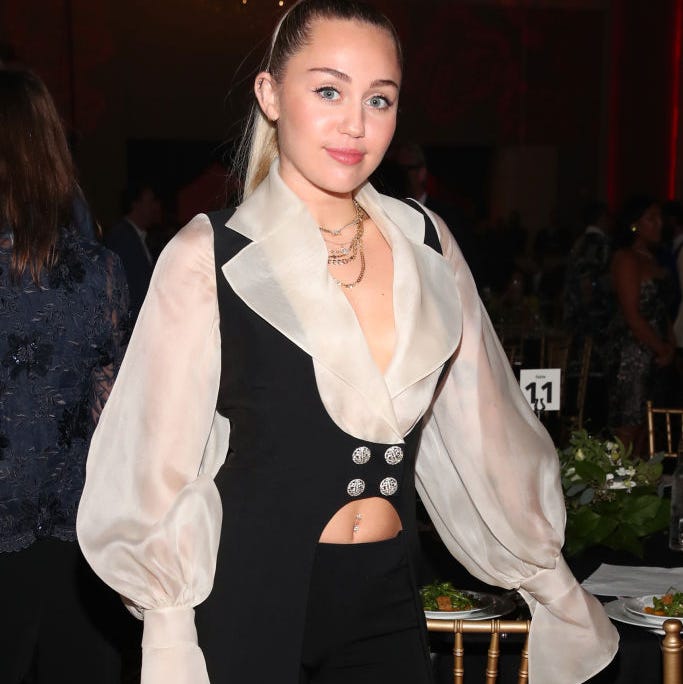 Getty Images
Miley Cyrus
Miley has a well-documented love of animals and is so committed to being vegan, she even got a symbol for veganism tattooed on her body. "Vegan for life!" she shared on Instagram when she got the tat in 2017.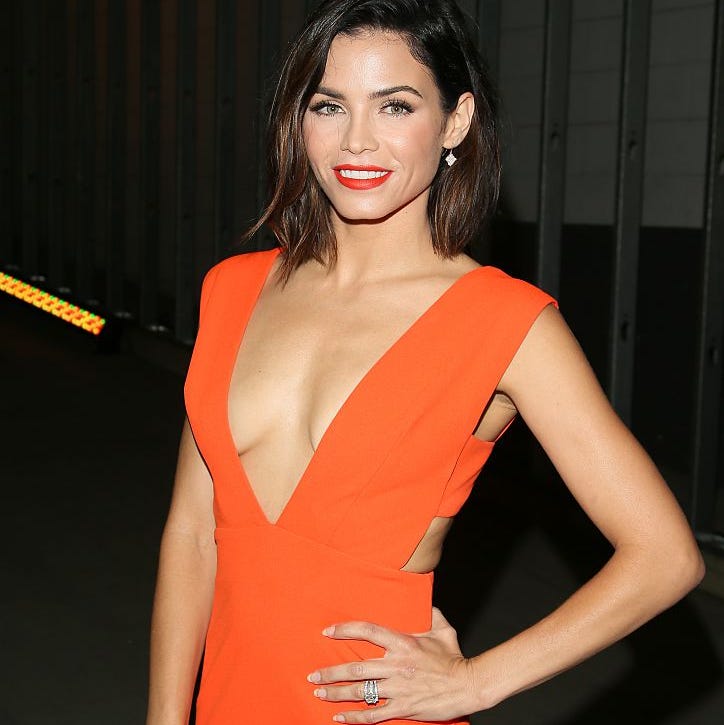 Getty Images
Jenna Dewan Tatum
Jenna told the Los Angeles Times in 2016 that she hasn't eaten meat since she was 11, when she watched something on TV about slaughterhouses. "I certainly encourage veganism, not just for our health, but for the environment and also for the ethical and moral reasons," she said.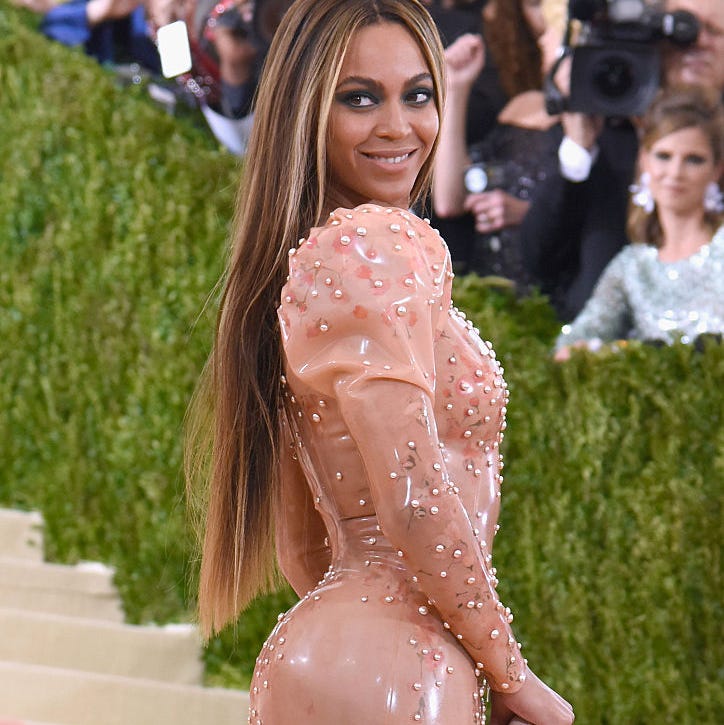 Getty Images
Beyoncé
The Formation singer famously does a "vegan challenge" every time she gears up for big events or performances. Most recently, she encouraged fans on Instagram to join her in her vegan diet as she prepared for Coachella.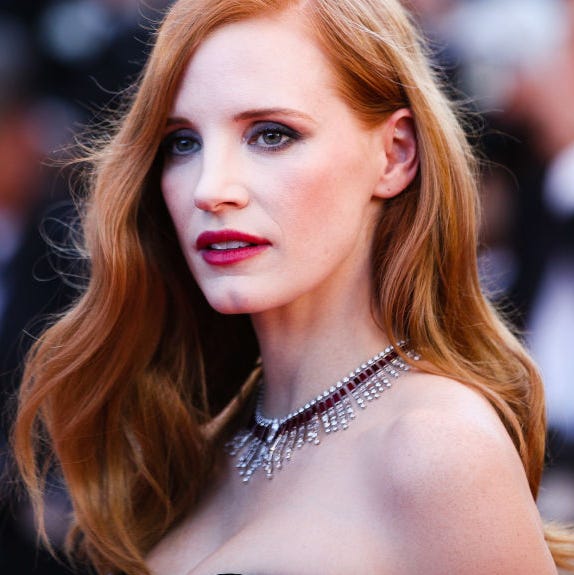 Ki Price/Getty Images
Jessica Chastain
The Oscar-winning actress told W in 2017 that she started eating vegan after noticing she had really low energy (and some cholesterol problems). After she tried eating vegan for two weeks, "I just had more energy than I've ever had in my life," she said. "Being vegan was not anything I ever wanted to be. I just really was listening to what my body was telling me."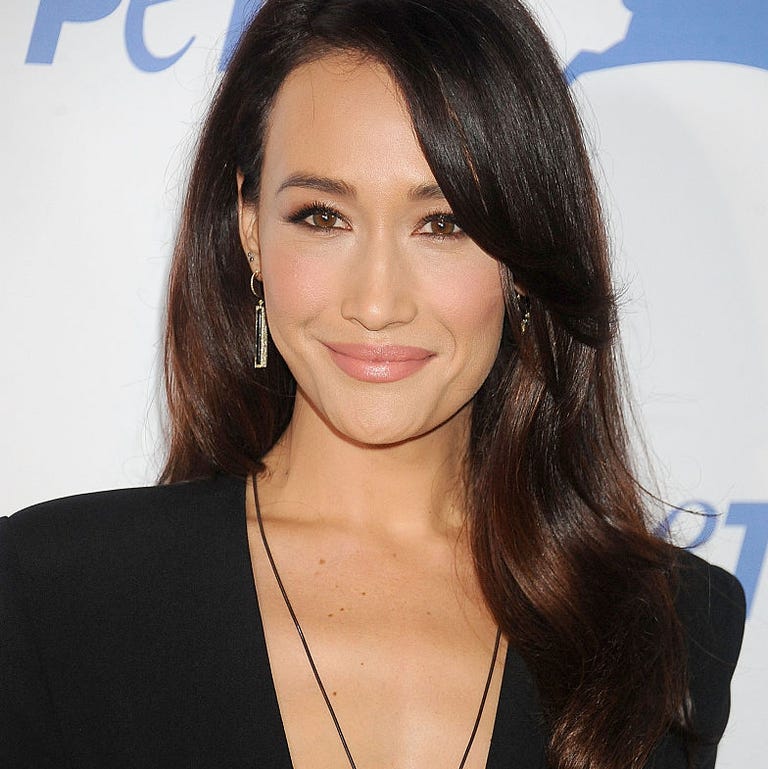 Getty Images
Maggie Q
The Nikita actress says that for her, the environmental aspect of veganism is just as important as the health impacts. "When I'm eating, I'm not hurting the planet, I'm not hurting other people on the planet, I'm not hurting other animals," she told PETA about her vegan diet.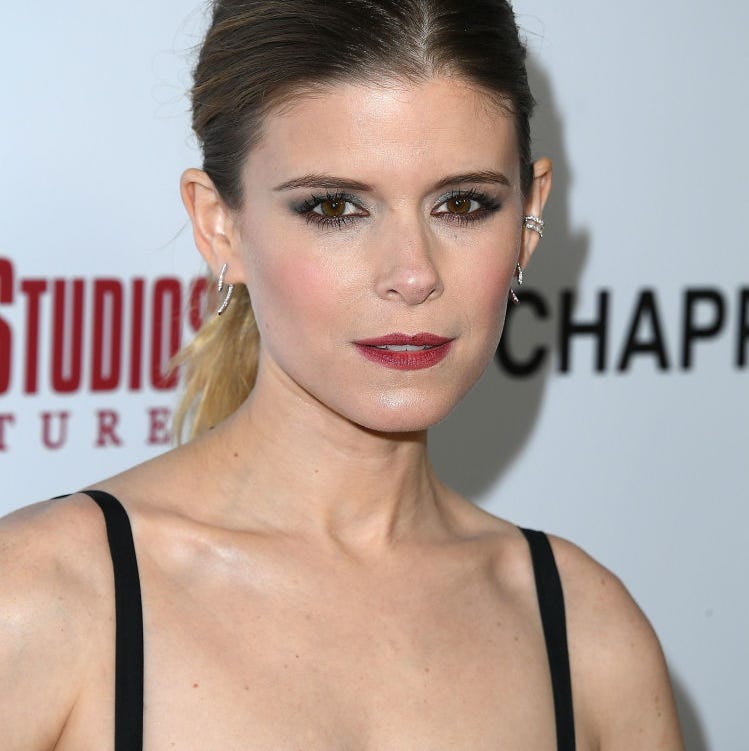 Getty Images
Kate Mara
Both Kate and her sister Rooney are vegans. "To me it's so obvious: there's a life behind the eyes. That's one of the reasons I'm a vegan," Kate told The Georgia Straight in 2017.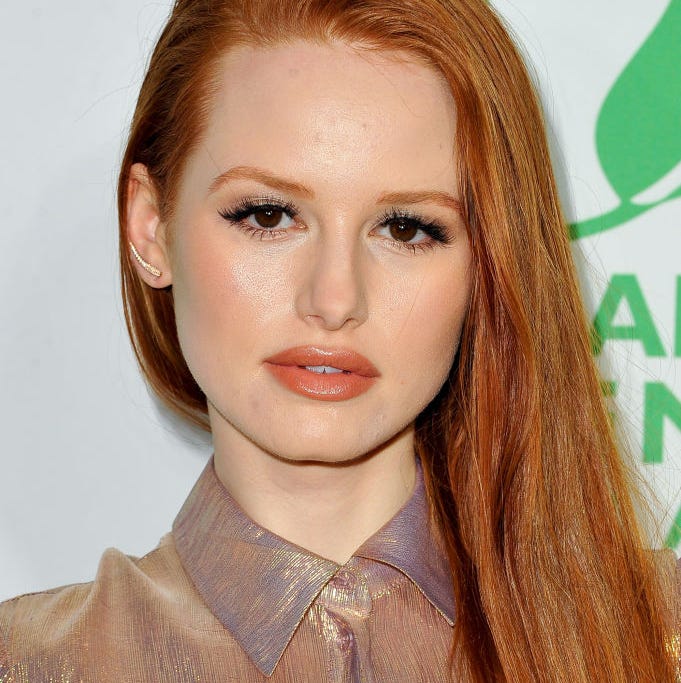 Getty Images
Madelaine Petsch
Cheryl Blossom—I mean, Madelaine Petsch—told People in March that she's been "plant-based" her whole life. "Being vegan keeps my body fueled and running smoothly," she says. (She also drinks up to 13 bottles of water a day, but that's a whole other thing.)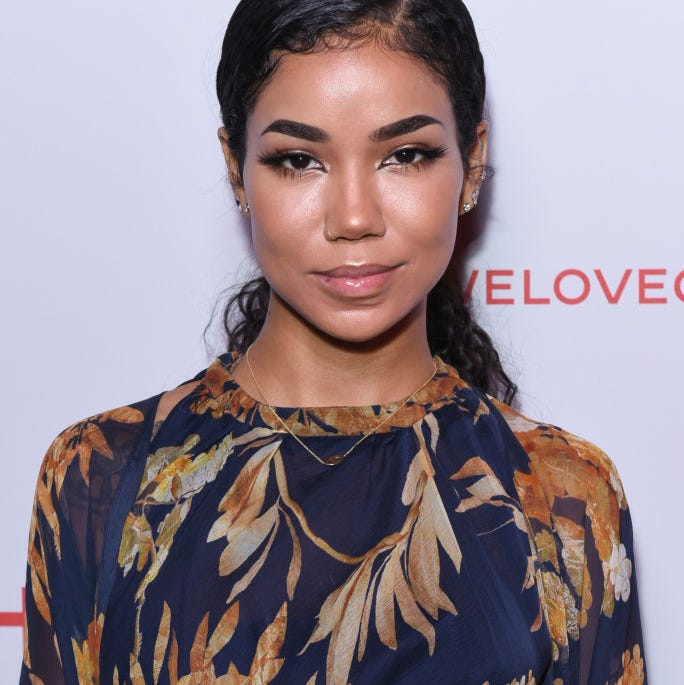 Getty Images
Jhené Aiko
The singer shared with Into the Gloss in 2016 that she went vegan once for about six months because of some health problems. "Changing my diet like that made me feel like I had so much more energy," she said. But she admitted that being vegan was a lot of work: "At one point, I was going to a place that's really far from my house to get all-vegan everything." She said that she's still determined to make it work, though. "My goal is to totally be completely vegan and only use vegan products, but I'm human and I have to work on it daily."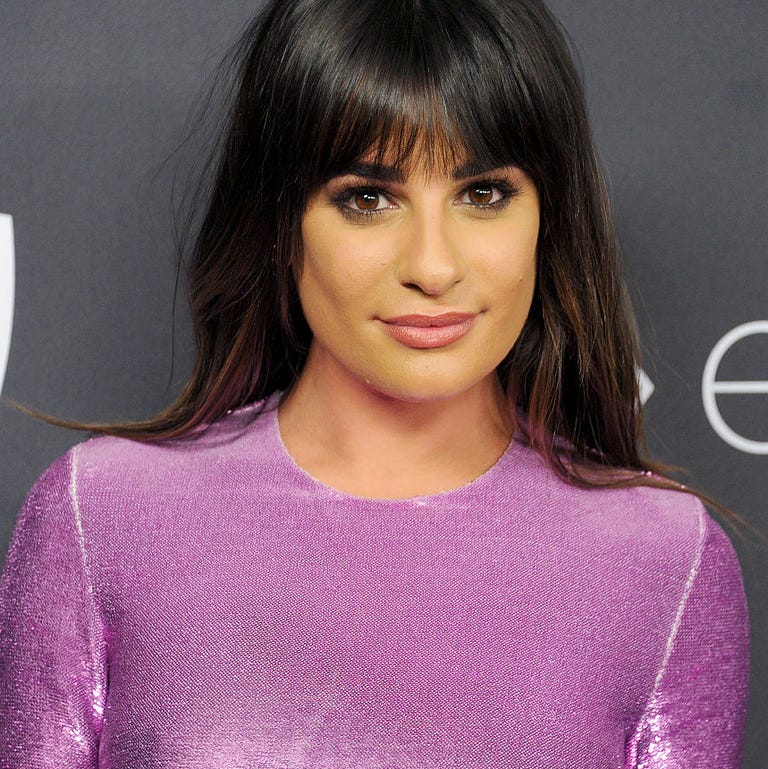 Getty Images
Lea Michele
The star has gone between vegetarianism and veganism for years. "I keep my home completely vegan, which I think is one of the most important things," she told US Weekly in 2017. "If you keep your home healthy, then, when you're reaching for snacks, you're not reaching for bad things. So, I stock it with fruits and vegetables."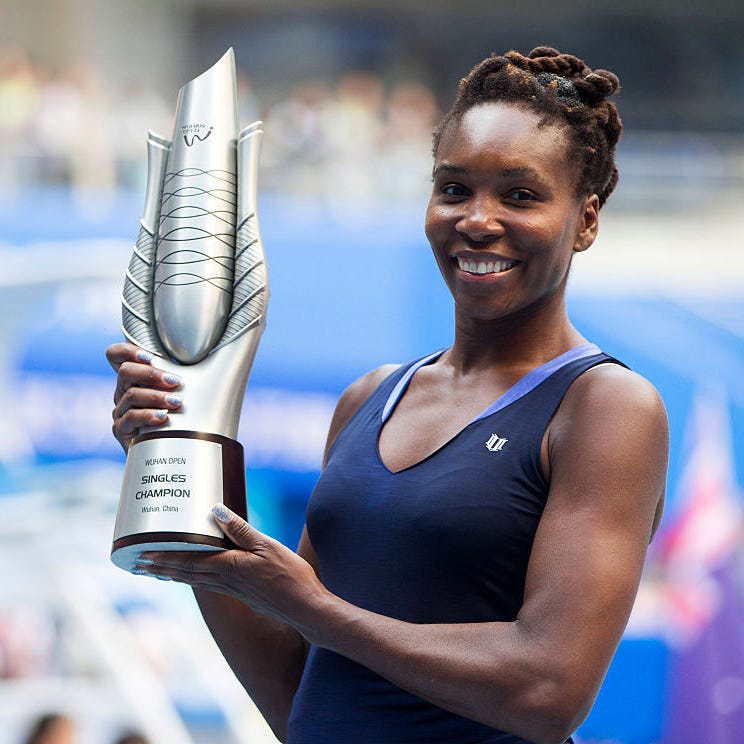 Getty Images
Venus Williams
The tennis champ told Health in 2017 that she switched to a raw vegan diet after being diagnosed with an autoimmune disorder. "Once I started, I fell in love with the concept of fueling your body in the best way possible. Not only does it help me on the court, but I feel like I'm doing the right thing for me," she said. "It definitely changed my whole life."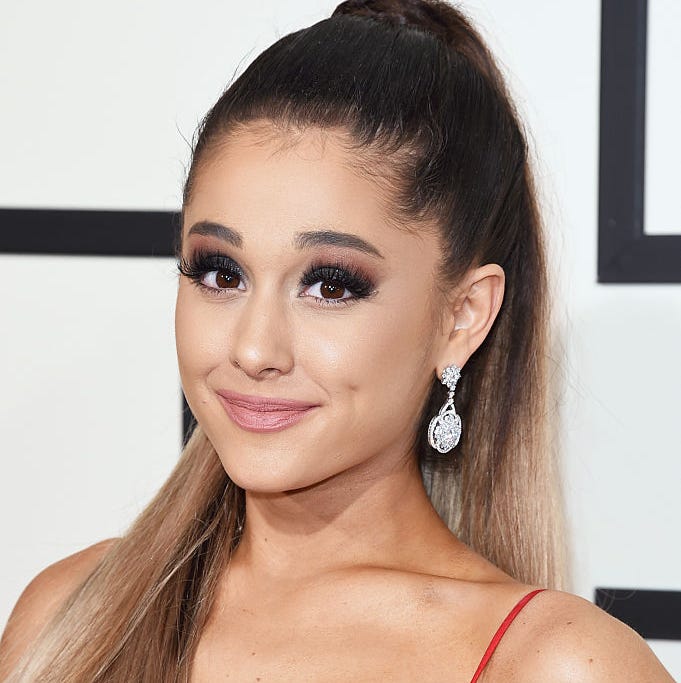 Getty Images
Ariana Grande
Ariana told The Mirror in 2014 that her love of animals inspired her to go vegan. "I love animals more than I love most people," she said. "It is tricky dining out, but I just stick to what I know—veggies, fruit, and salad–then when I get home, I'll have something else."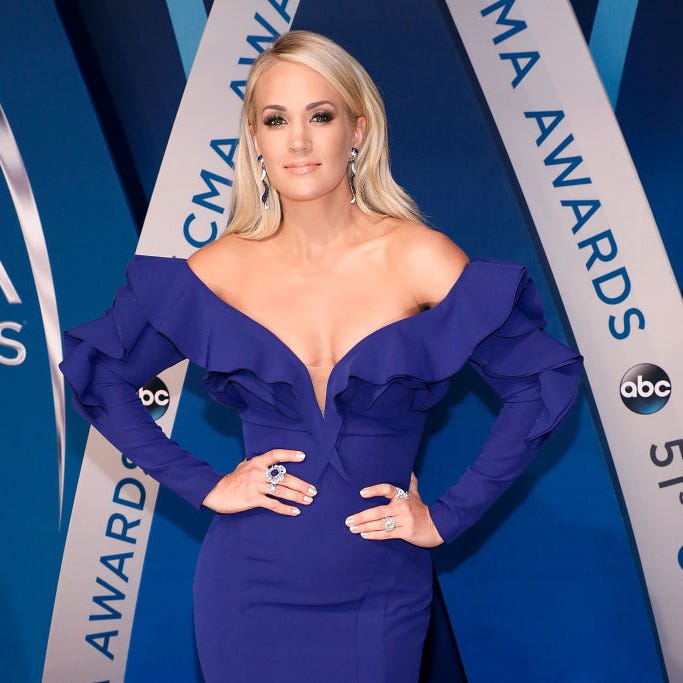 Getty Images
Carrie Underwood
Carrie told Shape that moving to California for American Idol showed her just how good vegan food could be. She's been meat-free since her early twenties. But admittedly, she said being totally vegan is really challenging. "I want to be vegan so badly, all the way, 1,000 percent," she said. "But traveling and stuff, it just kind of gets hard. Sometimes I may have to do some egg whites or something for breakfast."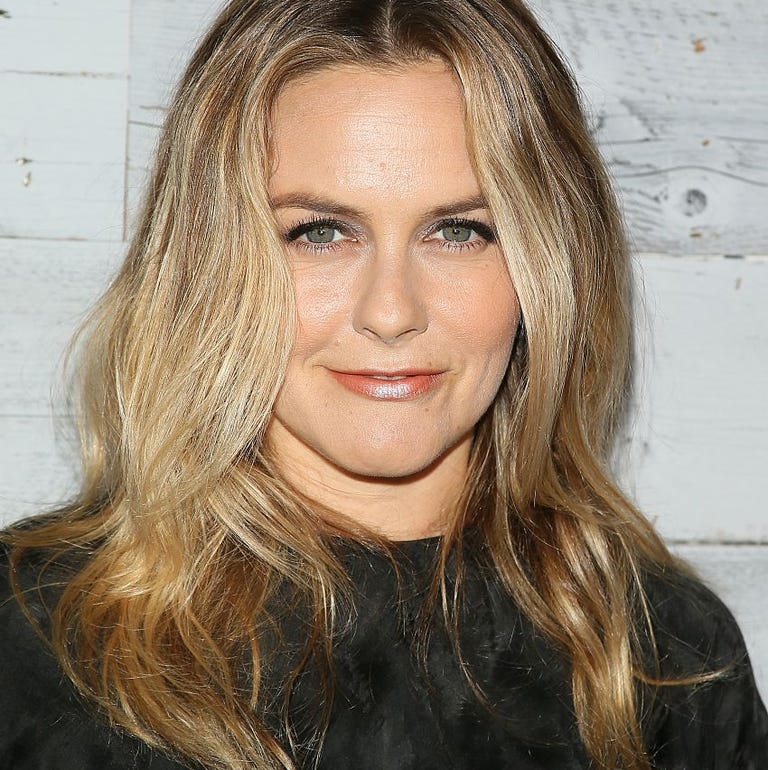 Getty Images
Alicia Silverstone
Alicia told Oprah that she went vegan three years after filming Clueless, and she's hasn't looked back. "I used to have all those white marks on my nails and they were very brittle, and now they're so strong I cannot bend them," she said. "My eyes got really white, and I feel like I look less puffy."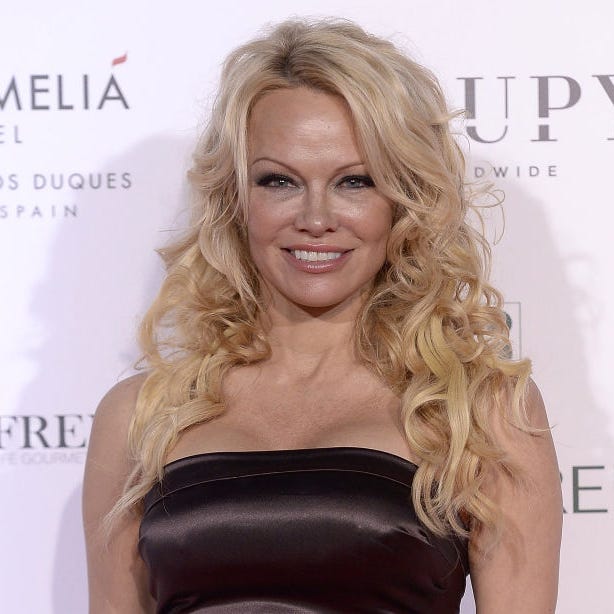 Getty Images
Pamela Anderson
In a blog post in 2017, titled "FIGHT FAKE FOOD, NOT FAKE NEWS," Pamela made the case for eating vegan. "So I say, veganism is about more than choosing not to eat animal products. Veganism is bigger than that. Veganism is about saving animals, saving ourselves, saving our societies, and saving our planet!"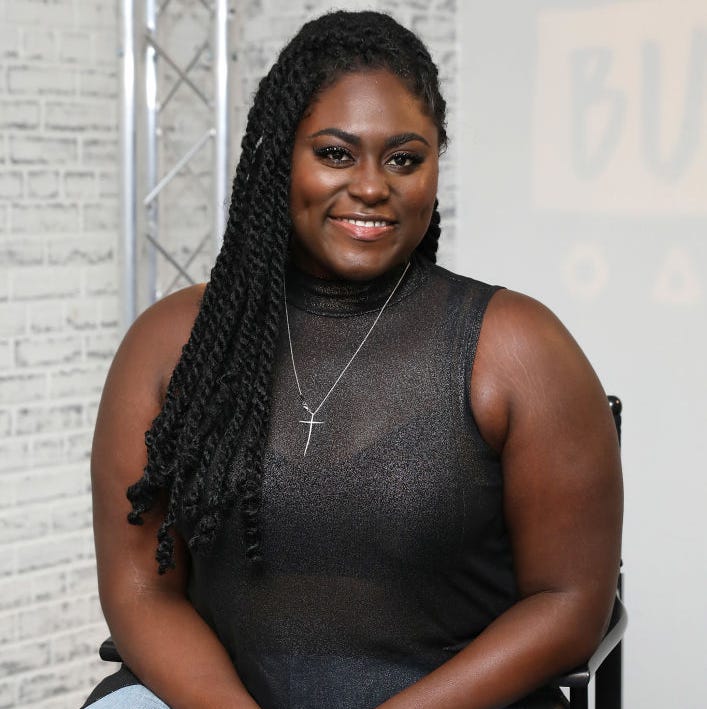 Getty Images
Danielle Brooks
Danielle went vegan in 2017. In an appearance on The Chew in September, she said that her Southern, comfort-food upbringing meant that she never learned "how to eat properly, how food is fuel. So this is my way of teaching myself how to eat properly, how to eat to live, I guess."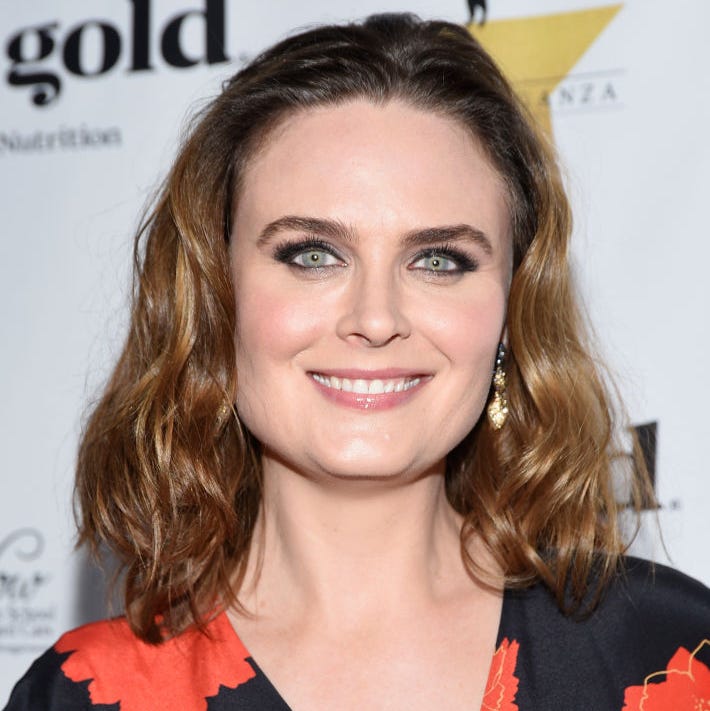 Getty Images
Emily Deschanel
The actress has been vegan since her teen years, and got some flak for staying vegan while pregnant. "I still have to defend myself because people don't understand it," she told Ladies' Home Journal in 2011, per People. She's also raising her son, Henry, as a vegan.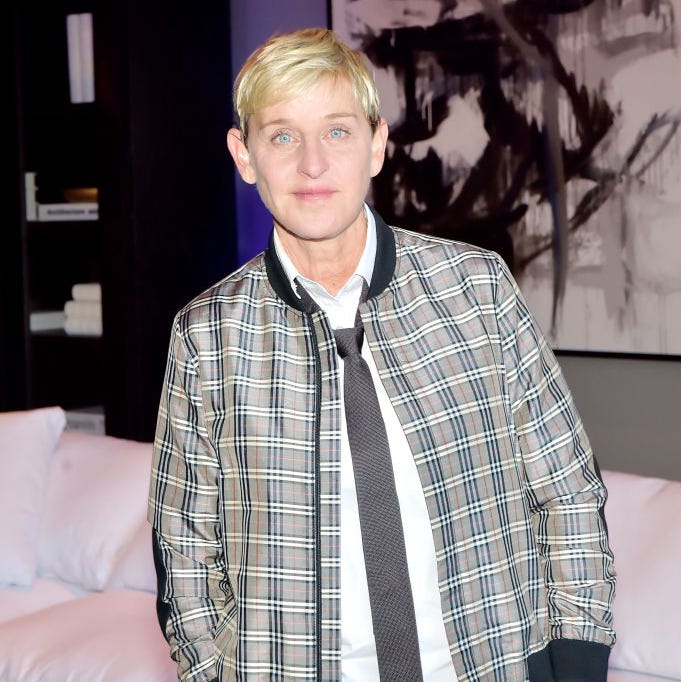 Getty Images
Ellen Degeneres
Ellen Degeneres has been vegan since 2008. "I've always called myself an animal lover. And yet I ate them," she said in a 2012 interview, according to Yahoo. But she said "something snapped," once she learned how chicken and other meat products are made.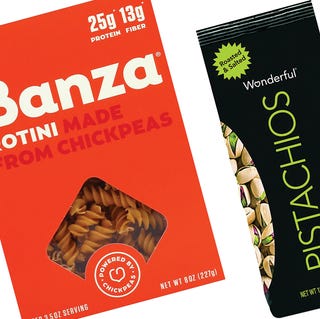 Source: Read Full Article