When We Start Wearing Real Clothes Again, I'm Only Interested in Re-Creating Julia Roberts's '90s Style

There are people with personal style so good, trends are created in their likeness. Here's where I make a motion to live out the rest of 2020 dressed like Julia Roberts in the '90s. With celebrity style — and fashion trends in general — invoking a decidedly '90s spirit, the opportunity presented itself: I remembered the blazer, white tee, and slim-fit denim Julia wears at the end of Pretty Woman, one of the most perfect (and underrated) outfits of all time. From there, I went down a rabbit hole, revisiting Julia's '90s aesthetic, style stalking vintage paparazzi shots of Julia in a ditsy-print floral dress and ankle boots, or cropped t-shirts and wide-leg pants.
Much the way Princess Diana's biker shorts and trainers have become a ubiquitous fashion reference as of late, inspiring looks from Hailey Baldwin and Kendall Jenner, Julia's looks from the '90s are a whole mood of their own, worthy of celebrating and replicating, whenever it is that we all start getting dressed again. Here I've pulled my favorites, the ones representative of her cool, pared-down personal take on denim, menswear, and even event dressing. Take cues from the woman who did '90s style best — and first.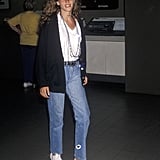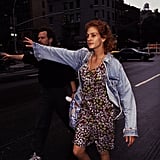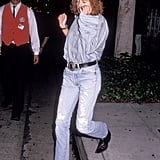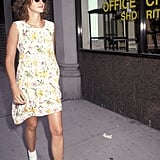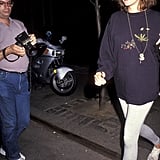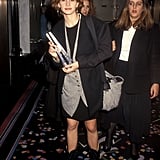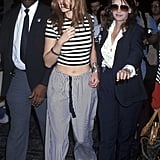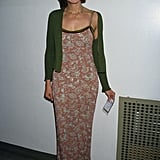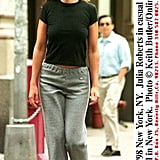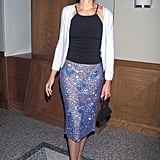 Source: Read Full Article