Love is fleeting, but Briana DeJesus's recent social media activity has fans' heads properly spinning. The "Teen Mom 2" star announced her engagement to Javi Gonzales on May 24 on TikTok. She told MTV News afterward, "I'm so in love and so excited to start a new chapter with Javi. He is an incredible man and I can't want to marry him. The ring is beautiful and I've never been this happy!"
The two had been dating for eight months prior to their engagement, and her tattoo artist boo made his debut on "Teen Mom 2" Season 10. Briana first opened up about him to E! News prior to the season premiere, saying, "His name is Javi, which is weird, I know," referencing her previous relationship with co-star Javi Marroquin. She added, "We've been taking it very slow. I try not to keep him around the cameras too much because he's not very comfortable. He's still very shy and he doesn't really understand the whole TV life so I try to keep him separate as much as I can, which is a struggle for me because I feel like I'm living a triple life: mom life, TV life, and then girlfriend life."
 Everything seemed to be going so well for the couple, so what happened? Keep reading to see why fans think Briana and Javi may have called it quits.
Fans can't keep up with Briana DeJesus and Javi Gonzales' relationship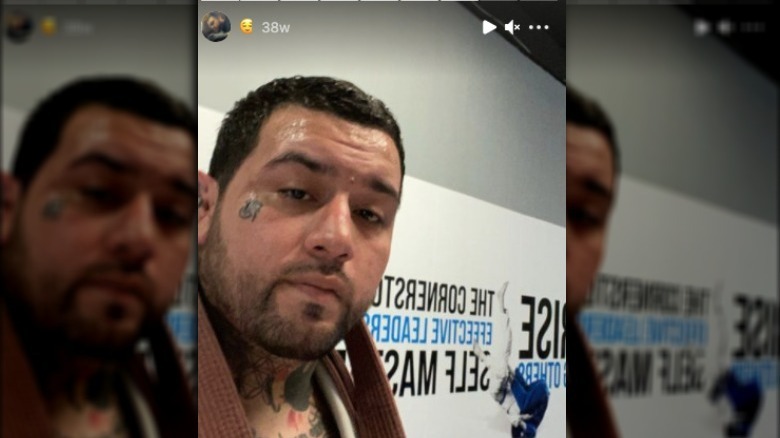 Just two weeks after their engagement announcement, Briana DeJesus and Javi Gonzales may have called off their engagement. Eagle-eyed fans noticed that Briana had deleted all the pictures of them together from her Instagram account and even went as far as to delete their TikTok engagement video. Per The Ashley Reality Roundup, Briana's mom and sister also unfollowed Javi on social media, so it looks like something is definitely up. 
After noticing that they had unfollowed each other, one fan commented on Instagram, "damn that was fast." Another wrote, "That lasted shorter than I thought it would." Some speculated that they split because Javi had cheated on her, while others trolled Briana for going through men at a rate they deemed was too quickly from season-to-season. Still others speculated that it might be a ploy, noting that "they both still have rings in their bio prolly for more content or something." 
When it comes to "Teen Mom" stars, it can be hard to keep up with their relationship rollercoasters. But knowing Briana, she'll surely confirm the news in one or another soon enough. 
Source: Read Full Article