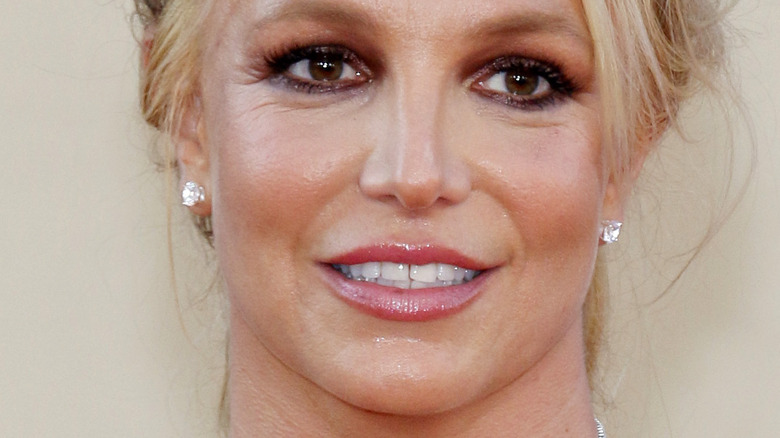 In addition to her conservatorship battle making headlines, Britney Spears' body transformation has also been a hot topic this year. In February, the pop star credited portion control for helping her tone up her physique. Anyone who visits her Instagram will find plenty of bikini photos and dance videos that show off the trimmed down look.
Then in June, Spears derided paparazzi for allegedly photoshopping vacation pics of her to make her look heavier (via Vanity Fair). Taking to her Instagram, the singer declared in part, "So being here in Maui is pretty crazy now…the paps know where I am and it's really not fun!!!! It's pretty hard going anywhere cause these silly faces keep popping up to take my picture…but not only do they take my picture…they distort my body and mess with the image and it's embarrassing!!!!! I know my body is not perfect but I definitely do NOT look like how they portray me."
Now, Spears has shared a surprising new revelation about her body image in a set of Instagram photos.
Britney Spears is not happiest being thin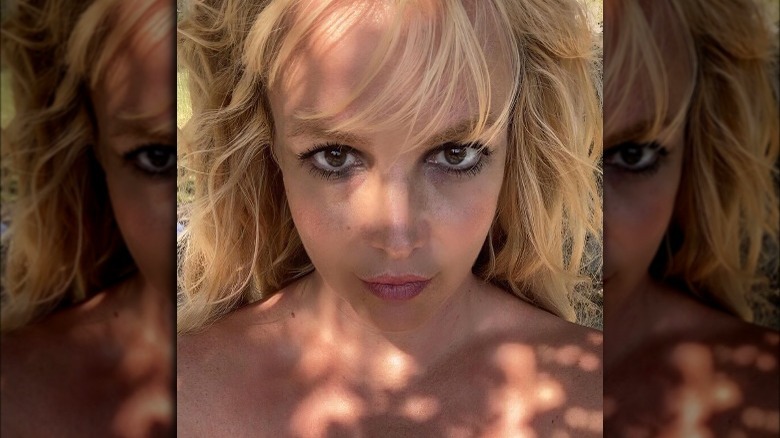 The headline-making star updated her Instagram followers over the weekend about her weight loss journey (via The Wrap). "It's really weird whenever I try to slim down it usually starts with my legs first … then my stomach … then my face … and that's when I know I've actually lost weight !!!!" Spears captioned a set of photos of her face.
"When you swipe to the second pic you can actually really see how slim my face is but I'm not so sure I like it," she then added. "In the old days when women were heavier they were considered more attractive to men because it was a sign of wealth !!!!"
After saying she was heavier over the summer, Spears then noted, "It's weird cause I think I was happier !!!!"
Fans poured into the singer's post's comments section to support Spears — the post had 1.4 million likes at time of writing — with one writing, "Girl you are THEE Britney Spears. Who cares what men think !!" Another Instagram follower complimented the singer by commenting, "You're beautiful no matter what you weigh." Finally, another fan shared this important advice: "You're most beautiful when you're comfortable in your own skin. Big or small….just be happy."
Source: Read Full Article