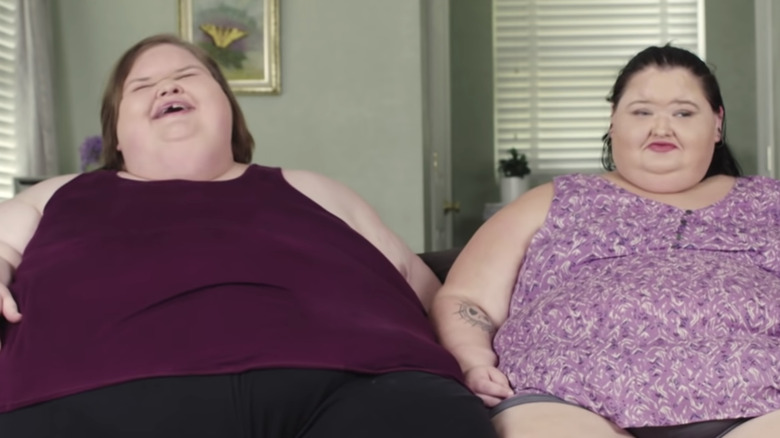 TLC's show "1000-LB sisters" debuted in January of 2020 and quickly won over fans. The endearing show that profiles the weight loss journey of the Slaton sisters, Tammy and Amy, has become so beloved by reality tv fans that they started a petition to get the show third and fourth seasons, according to Showbiz Cheat Sheet. While it seems an official announcement about a fourth season has yet to come, the good news for fans of the show is they are currently filming season 3!
The show got its name from the combined weight of the Slaton sisters, which makes up 1,000 pounds. The show has given fans a look at the process of getting weight loss surgery from the perspective of the sisters who were working towards their goal weight to qualify for the surgery. While there are ups and downs along the way, the personalities of Tammy and Amy kept everyone coming back for more.
The show is filming Season 3 now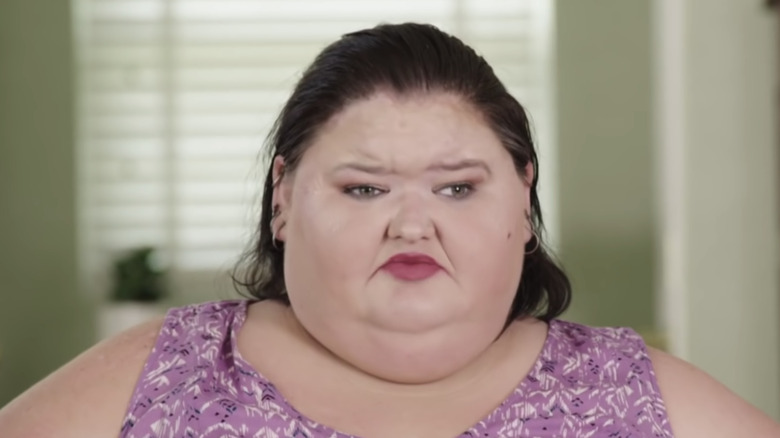 While an official release date has yet to be announced by the network, the fans who signed the Change.org petition have gotten their wish. Over 6,000 people have signed the online plea to renew "1000-LB Sisters" for a third and fourth season. Tammy, who took to TikTok to fill her fans in on the status of the show, shared that season three was currently being filmed and that the turnaround time for most TLC reality shows is about one year (per Screen Rant).
According to Deadline, it's not just reality tv fans who love the sisters, TLC executives do, too. "Tammy and Amy Slaton have captivated us with their fun-loving personalities, heartfelt challenges and uplifting victories," said Alon Orstein, SVP Production and Development at TLC. "We admire their genuine, evolving journeys and we are rooting for them as they pursue paths toward healthier lifestyles." Hopefully, this signals even more seasons to come.
Returning cast members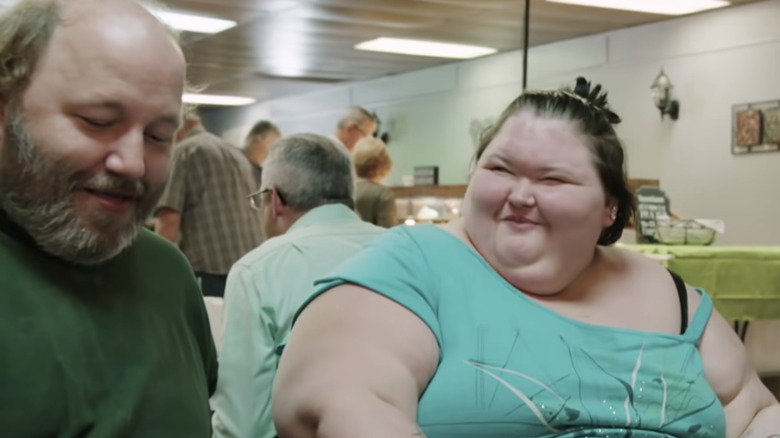 The show is centered around Tammy and Amy's weight loss journeys, but so much is shared along the way. Season 2 wrapped up with Amy and her husband welcoming a son, a dream come true for the couple. Fans are itching to see more of the newly expanded family during Season 3 (per Deadline).
Season 2 also covered Tammy's struggle with COVID-19. The star of the show did recover from the virus, but she needed daily oxygen and therefore, her weight loss journey was put on hold as she recovered.
It's safe to assume both Tammy and Amy will be returning for season 3, along with Amy's husband, Michael Halterman, and their new baby, Gage (via Screen Rant). Also returning to the show's cast will likely be Tammy and Amy's brother, Chris Combs, who supported his sisters throughout season 2. It appears Tammy will not have a love interest in the cast this season. She has broken up with her boyfriend, Jerry Stokes, with who she shared a complicated relationship on the show. It seemed she had a new love interest named Philip, but according to Metro UK, she broke up with him.
Weight lost so far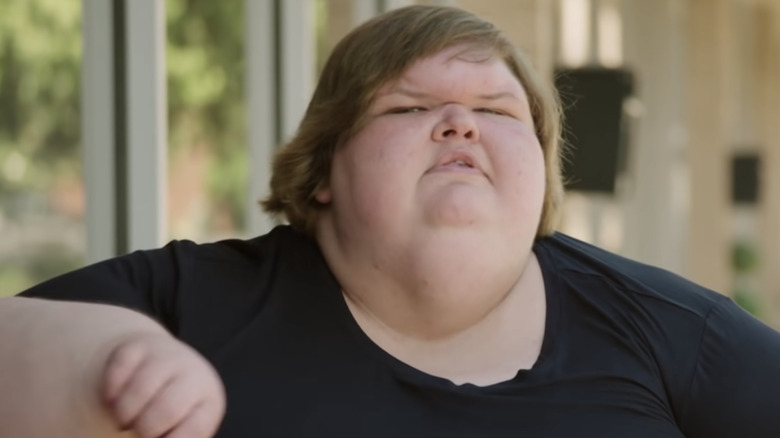 During Season 2 of the show, Tammy struggled to lose weight. After she came down with COVID-19, she understandably put weight loss on hold in order to recover. In her final weigh-in with her doctor during the season, it was revealed that she actually gained weight (per People). On the show, she stated, "I just wasn't doing what I needed to do. I mean, sometimes I try to eat healthier, and then other days I'm like, 'What the heck's the point?'" Her doctor responded by saying, "You could've blamed [that] you couldn't get out of bed, you could've blamed that you had COVID and you could've blamed that you were in the hospital, and you didn't," he said. "And believe it or not, that's a step forward from where you've been in the past. So you just made progress even though your weight went up." While the weight may not have dropped, progress has been made for Tammy. She has yet to reach the goal weight for her surgery.
Amy, on the other hand, was able to get weight loss surgery. Even though she had a baby shortly after her surgery, she was still able to lose 136 pounds according to Metro UK.
Source: Read Full Article