Will the Joe Exotic sympathizers still feel the same after this new information about his alleged animal cruelty? At this point, we sure hope not…
Erik Cowie, the head zookeeper at the Greater Wynnewood Exotic Animal Park featured in Netflix's Tiger King: Murder, Mayhem and Madness, is the latest associate to speak out about the big cat lover's controversial behavior, namely claiming Joe "killed more than 100 tigers" during his time running the zoo.
Cowie alleged that Joe would hit tiger cubs if they misbehaved when guests were around and interacting with the baby tigers, adding he was actually afraid of most of his big cats. He said the animals hated Joe so much that "several of the big cats would have eaten him alive if given the chance." Erik shared with DailyMailTV:
"Joe would often brag about being in a cage with 16 tigers, but in reality it was more like two or three of them. I would take the mean ones out of the cage, the cats who didn't like him."
He continued, noting Joseph Maldonado-Passage had a tense relationship with one of their ligers, which is a crossbreed of a female tiger and male lion:
"There was a liger and we used to use Joe as bait in order to get her out of its cage, this big cat would try to attack Joe every time she saw him."
Despite the bravado Mr. Exotic presented in the viral docuseries, Cowie says his former boss was hardly any kind of king:
"Joe was all smoke and mirrors, he was all a show."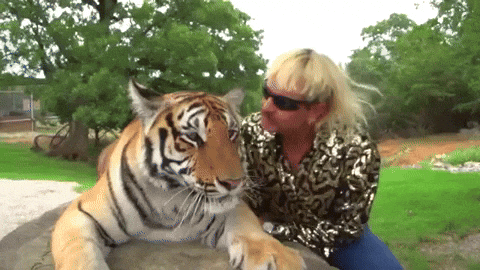 As you're likely aware, Joe is currently serving a 22-year federal prison sentence for a murder-for-hire scheme aimed at archrival Carole Baskin and for more than a dozen wildlife violations. According to this account, Joe should've been on the hook for way more than that.
Cowie recalled another time where Joe and another zoo employee euthanized eight tigers in one day, saying they "had a veterinarian sign off on them with excuses like they were too old, sick, etc." He added:
"Most of the time a veterinarian wasn't even around when things like that would happen, but he would write it down on a log, so he could be covered in case government inspectors wanted to check his books."
A 27-year old Siberian tiger named Cuddles reportedly suffered this fate and Erik claimed after Joe killed tigers to make room to board other animals at the zoo, the controversial owner said:
"Damn, Erik if I only knew it was going to be that easy."
Wow. Cowie said some animals "would try to chew through the cage to get at him" and that Joe didn't spend enough time with the cats "in order to truly bond with them." Instead, towards the end of his run at the zoo, Joe was too busy campaigning for governor or president to properly provide care:
"Joe only cared about them in a monetary way. I learned a lot from Joe, mostly on not what to do."
Speaking more about the casual abuse the animals would endure from Joe when guests were around, he revealed:
"For one reason or another, a cub would become unruly so Joe would take the baby cub out of view of the people at the zoo and pop the cub in the nose and bring it back out."
Cowie explained how the harsh treatment made his job more difficult:
"I then had to deal with a baby cub who had just been popped in the nose and then make sure it wouldn't act up and bite some older women or child."
Cowie said Joe wouldn't allow zoo guests to bring cameras inside and sometimes employees would check a person's belt buckle area to make sure there wasn't a hidden device. Mr. Exotic allegedly did this because he was afraid PETA would send in a spy to get evidence of him being abusive towards the animals. Hmm…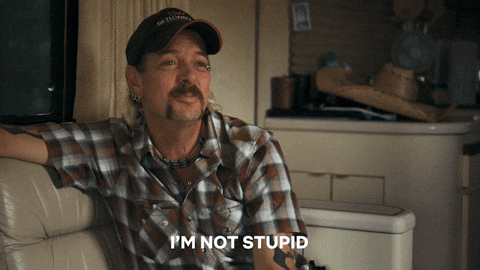 After eight years at his post, Cowie said he regrets not speaking out sooner about Joe's actions:
"These animals trusted me and I let some of them down, for that I'll never forget."
We can't help but wonder who else will be next to divulge even more crazy details about their time with Joe Exotic… wild, isn't it, Perezcious readers??
Sound OFF with your thoughts in the comments section (below)…
Related Posts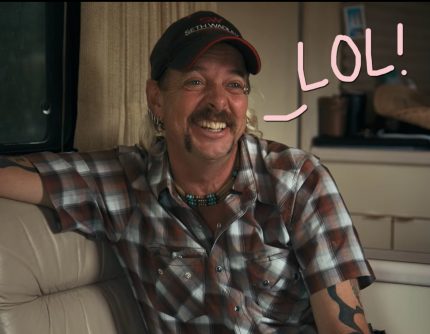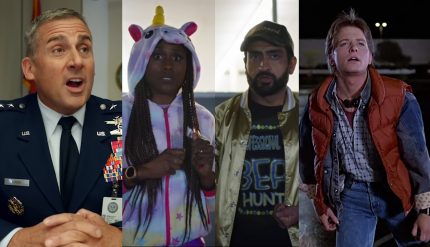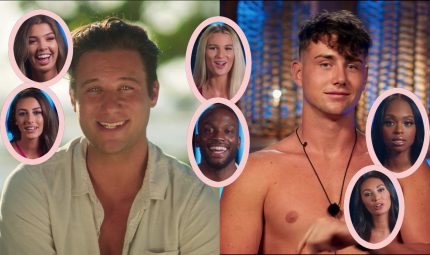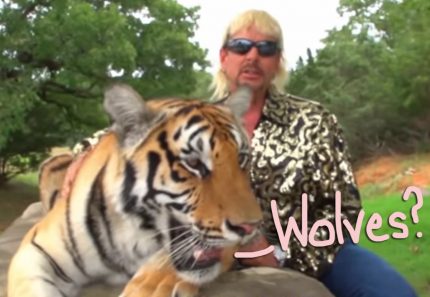 Source: Read Full Article