Modern Family star Sofia Vergara is a multi-Emmy and Golden Globe nominee, but the celebrity life wasn't in the original plan. Vergara's Columbian roots left the star and her family in search of a new life in America. Though Vergara had other dreams, a tragic unsolved murder re-iterated the importance of family and perseverence.
Sofia Vergara originally wanted to be a dentist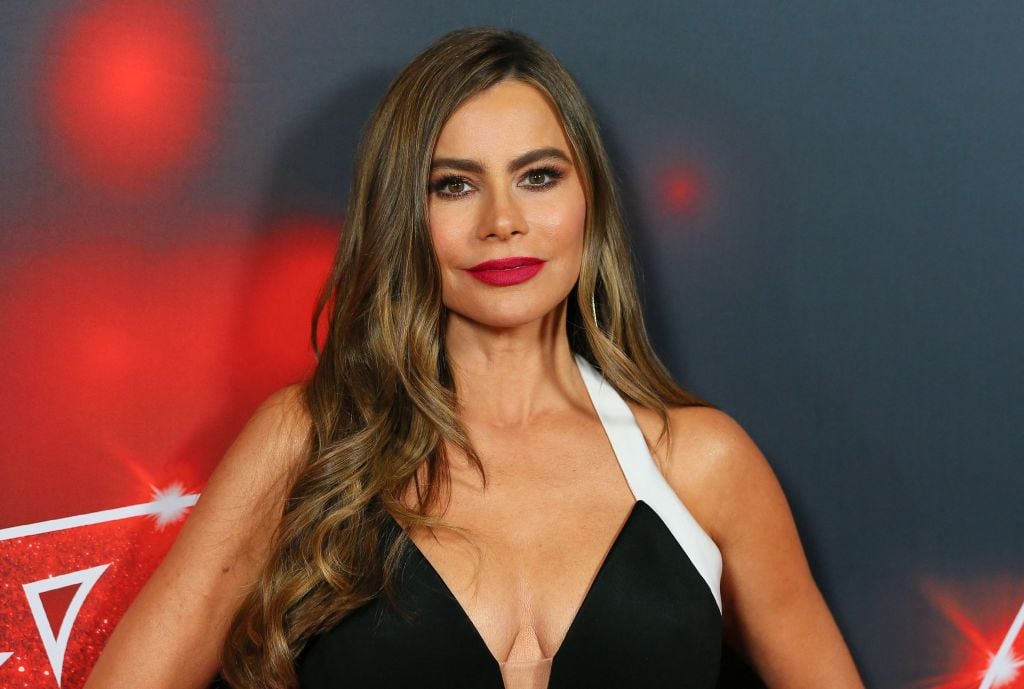 From 2009-2020, Vergara starred as Gloria Pritchett on Modern Family, earning her the title as one of the highest-paid stars on TV. As the child of a cattle farmer and stay-at-home mother, Vergara and her five of her siblings grew up in Barranquilla, Colombia.
At 17, however, Vergara was discovered while relaxing at the beach. What came of that is a decades-long relationship with Pepsi Co. The initial commercial offered new fame in Latin America. By 18, she and her high school sweetheart José González married and had a child, Manolo.
Despite her Pepsi success, Vergara had her sights set on something else: dentistry.
"What I was really interested in was medical school, but my husband and everyone said, 'You're a woman trying to have a family. You can't be a doctor on call.' The next best thing was dental school."
That didn't get to Vergara. She continued studying dentistry at the University of Colombia for two years.
"I didn't want to be an actress," she told the New York Daily News in 2008. "I wanted to be a dentist, but you never know what life will bring you. But I can't complain, I'm happy with what I've achieved." 
Vergara is still affected by a family tragedy
Vergara and González divorced after two years but the two remain close.
"We're still close friends," she told Parade in 2011. "When José comes to the United States, he stays with me."
In 1994, Vergara and Manolo moved to Miami so she could work on shows like Fuera de Serie (Out of the Ordinary), but in 1996, she received tragic news.
"My older brother, Rafael, was killed in Colombia," she said. "A nightmare."
The 28-year-old was killed during a 1998 attempted kidnapping which led to Vergara bringing most of her family to live with her in Florida for everyone's safety.
"We come from a successful family, and he knew he was a target for kidnapping," she previously said. "He always had bodyguards." She added that she was "devastated.
The death took a toll on the family so Vergara did what was needed.
"Mother was like a zombie," she said. "I wanted to be with them. So I got a big house and we all lived together. I am so grateful to be in this country."
Her father stayed behind in Columbia where he later died of aneurysm complications.
"I'm fearless," she said. "I don't complain. Even when horrible things happen to me, I go on."
Other brother, rarely speaks about
Even after this tragedy, Vergara had another ahead with her other brother, Julio.
"After Rafael died, Julio had a rough time," Vergara told Parade. "They were very close."
She explained that he attended a college in Michigan but "wasn't ready." That led to drug and alcohol use that eventually caught up with him. CBS News reported in 2011 that Julio had 30 arrests in a 10-year period. He was deported to Columbia in April 2011.
"Now he's like another person. To see somebody dying over 10 years, little by little, that's the worst punishment," she said.
The star added: "With so many bad things happening, it creates a tough skin. You just have to take a deep breath and keep on going — if not for yourself, then for everybody you love."  
How to get help: In the U.S., contact the Substance Abuse and Mental Health Services Administration helpline at 1-800-662-4357.
Source: Read Full Article