As you probably realized, Prince Harry and Meghan Markle stepping away from their duties as senior members of the Royal family meant all those left behind would have to pick up the slack.
We've heard some of the engagements will be taken on by Princess Beatrice and Eugenie, the next in the line to the throne behind Harry (not including baby Archie and the never-under-any-circumstances-ascending Andrew). However, those events which require a more senior Royal have fallen to Prince William and Kate Middleton.
If you noticed you were seeing the House of Kensington in more photo ops than usual, you were quite right! It was just announced they're planning an official trip to Ireland in March; there are also discussions for them to visit Australia to raise funds for firefighters and other volunteers in the wake of the tragic bushfires. They've been working harder than anyone to cover for the missing Sussexes, and apparently they could use a break!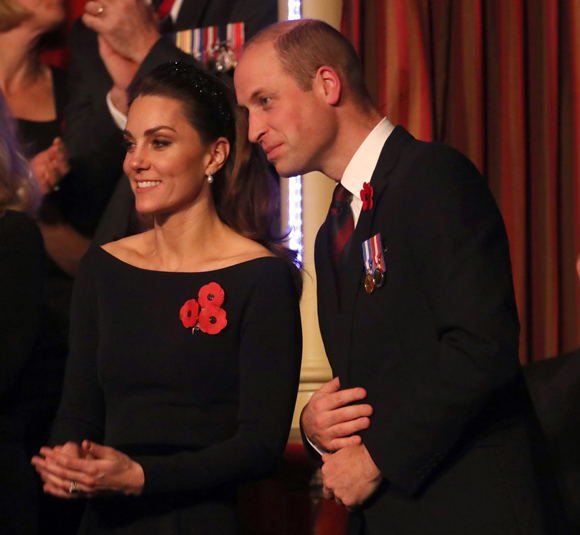 No, they won't take a REAL Megxit and leave their positions completely, but they do plan to put their official duties on hold for a week.
What's the occasion? It's all about scheduling some quality time with their kids!
6-year-old Prince George and 4-year-old sis Princess Charlotte are on vacation next week; both attend Thomas's Battersea school in London and have a half-term break from February 17 through February 21. We guess Will and Kate saw this as the perfect opportunity for a break of their own because for the first time in a long time they have nothing planned for Monday through Friday!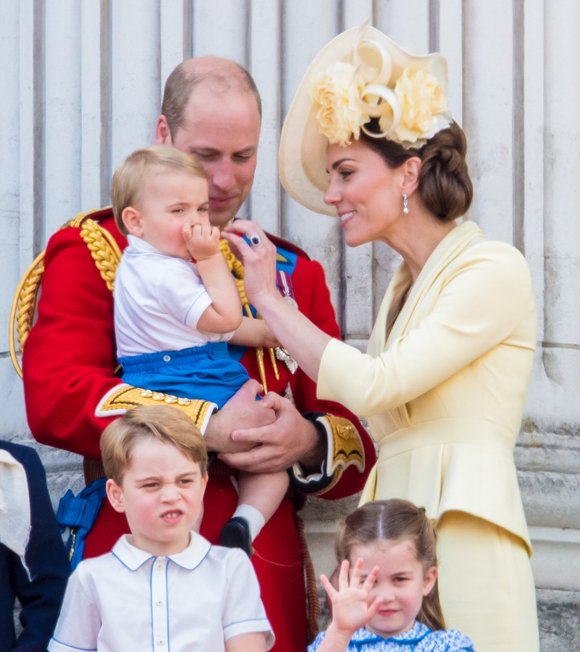 Multiple sources say the plan for the parents is to spend the week as a big, happy family with the kids.
Innerestingly, they may actually have Meghan and Harry to thank for the happy part.
According to a source spilling to Us Weekly, it was all the extra work — in which the Duke and Duchess of Kensington travel together and support one another non-stop — which has gotten them past the worst time in their relationship:
"The Cambridges are busier than ever since Harry and Meghan left the U.K. You'd think their hectic schedule would put strain on the marriage, but it's actually brought them closer together. Working as a team and supporting each other is essential at a time like this, and that's exactly what they're doing."
Aww, how nice. We didn't know if she'd ever forgive him after those rumors of an affair while she was pregnant, but it's great to hear they're doing well — especially considering they have those three beautiful heirs to raise!
What do YOU think of the couple taking a family vacay in the middle of their most hectic time EVER??
Related Posts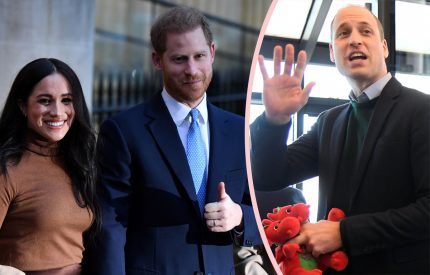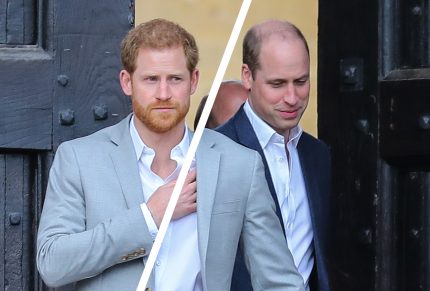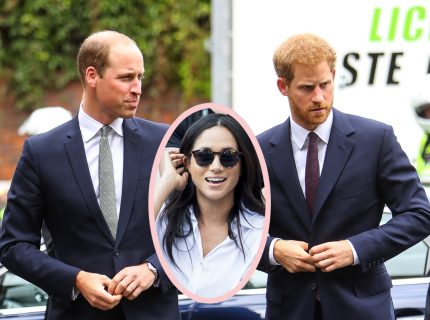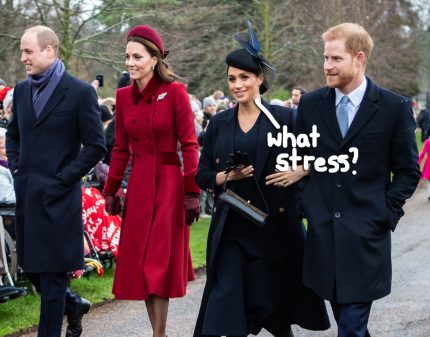 Source: Read Full Article