A nearly due pregnant woman tragically lost her life after a group of teenagers opened fire on her vehicle.
Kerisha Johnson died on Saturday in Baton Rouge, Louisiana while she was attempting to pick up a friend from a party, say local police. According to the arrest warrant obtained by ABC, the victim, who was nine months pregnant and "due to give birth within several days," was found lifeless in her vehicle after officers responded to a report of shots fired.
Apparently, Johnson was driving in the direction of the party when "several individuals" began shooting at her white sedan. She attempted to flee the reign of deadly fire, but was tragically struck. Neither she nor her unborn child survived.
The alleged perpetrators were seen on a recording "raising firearms, pointing them at the victim's vehicle and then firing," before hurriedly bolting off. According to ABC, Baton Rouge Police Department officers arrested three teenagers in connection with the fatal shooting: Marques Porch (below, left), Gregory Parker (below, center), and Derrick Curry (below, right) — all 19 years old. The trio were charged with second-degree murder as well as first-degree feticide, according to BRPD.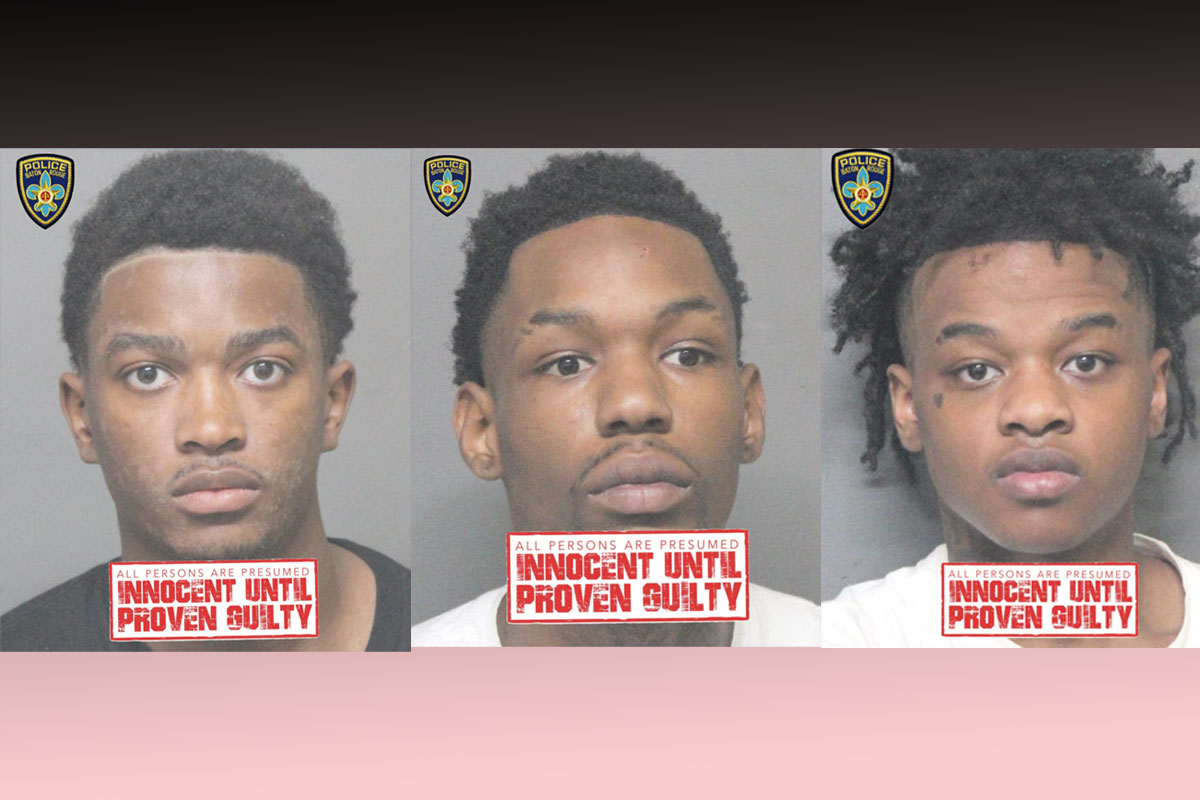 After being taken into custody, per authorities, the three all admitted to being armed at the time of the shooting, and explained their reason for opening fire was because they believed Johnson's car to be the same one that passed by the Easter party earlier in the night that allegedly fired rounds into the sky, according to the arrest warrant:
"They all stated that they believed the white car was a vehicle from earlier in the night where occupant had fired a round into the air as it drove past the teen party."
Porch claimed to supply the two other teens with their firearms prior to the shooting, during which he was shot, but survived the non-lethal injury, according to police. 
Deanna Williams, a lifelong friend of Johnson's, spoke to WBRZ about the shooting and her friend's resulting death:
"It was just senseless. She was an innocent person."
She's absolutely right. So, so tragic. See more (below):
East Baton Rouge Parish Courthouse officials confirmed to ABC Tuesday that the three suspects are currently being held without bond and are scheduled to appear before a judge in court Monday. They are all currently being held at the East Baton Rouge Parish Prison, according to online jail records. Innerestingly enough, Porch, himself, was actually a corrections employee at the the West Baton Rouge Sheriff's Office up until his arrest.
What a completely awful situation. Something needs to be done about the unnecessary gun violence that plagues our nation. Our hearts are with Kerisha's loved ones. Rest in peace.
To learn more about the impact of gun violence, visit https://www.apha.org/topics-and-issues/gun-violence
Source: Read Full Article