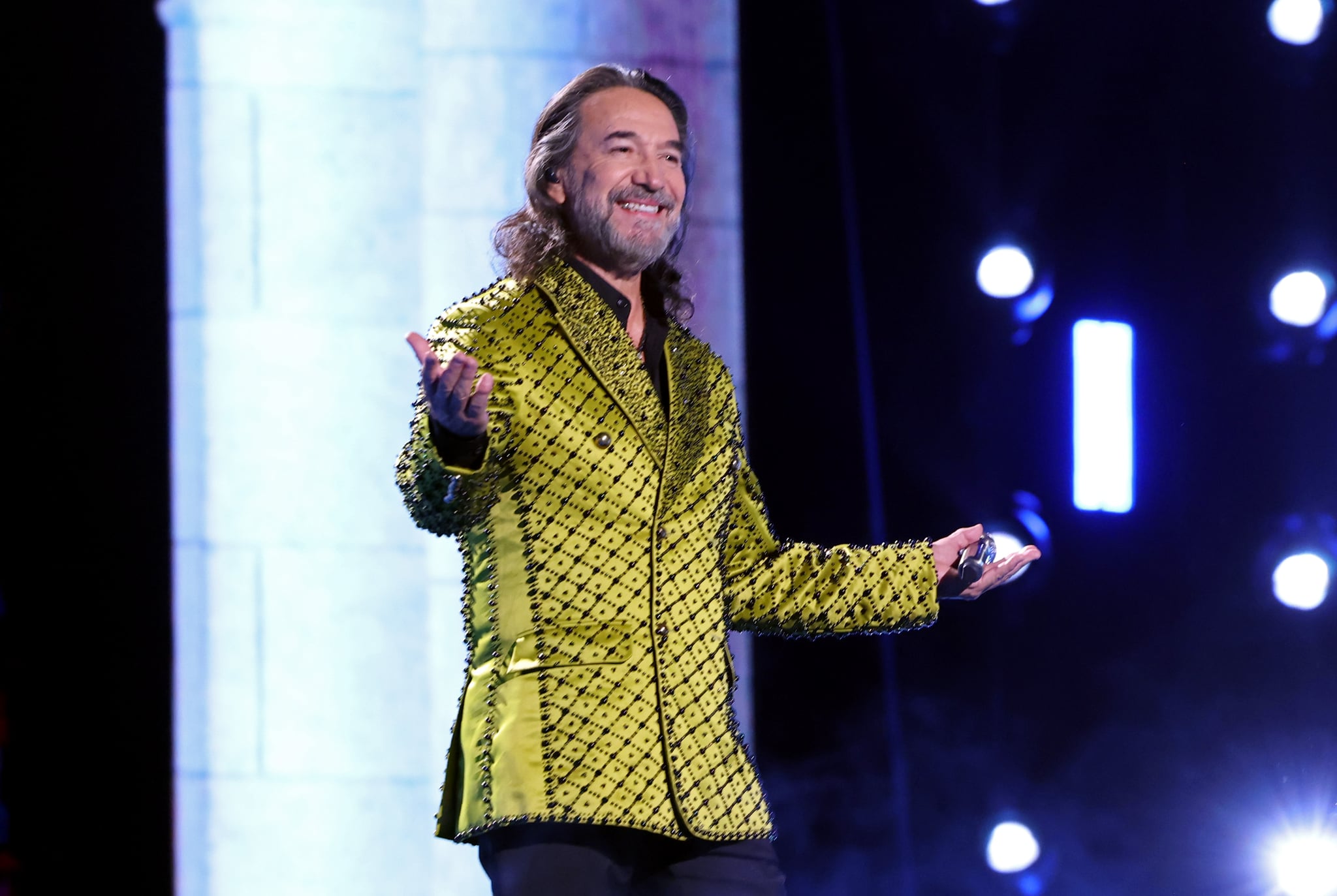 Whether it was during his time as lead singer in the band Los Bukis, or as a solo artist, Marco Antonio Solis has become a staple artist in many Latinx households.
The Mexican musician's songs have been the soundtrack to many telenovelas including "El Alma no Tiene Color" and "Teresa," which were watched religiously by our moms, tias, and abuelas. As one of Mexico's most successful artists of all time with a career that spans almost four decades long, it was no surprise that he was chosen to receive The Person of the Year Award at the 2022 Latin Grammy awards. The awards show opened with a tribute to Solis with a performance by the night's hosts Thalia, Luis Fonsi, and Laura Pausini.They were later joined by Sin Bandera, Carin León, Gente de Zona, Aymée Nuviola, and Chocquibtown's Goyo who helped belt out Solis' hit songs.
The nostalgia, however, really kicked in when the Mexican icon hit the stage and reunited with Los Bukis, the band which he co-founded in 1975. The band closed out the award show and performed their hit song "Tu Carcel" giving the audience all of the feels.
"Marco Antonio Solís is a living legend and one of the most emblematic figures in Latin music," Manuel Abud, CEO of The Latin Recording Academy, said. "He continues to break down generational barriers through his poignant lyrics which move millions of people and inspire greater acceptance and understanding. For this, we are honored to bestow him with the 2022 Latin Academy Person of the Year distinction."
Other recipients of the person of the year awards have included Rubén Blades, Juanes Maná, Alejandro Sanz, and Marc Anthony.
Source: Read Full Article