AceShowbiz -Prince William and Kate Middleton were recently hit with affair rumor, with The Sun reporting that the Duchess of Cambridge having a rift with her best friend Rose Hanbury over William's alleged cheating with Rose. While people are still processing the story and some are trying to figure out whether William's reported affair with Rose was indeed the reason why Kate shunned Rose from their secret Turnip Toffs group, Canadian writer Nicole Cliffe shared her take on the latest British royal scandal in a lengthy Twitter thread.
According to the co-founder of the website The Toast, William's alleged affair with Rose was likely the real reason behind William's feud with Prince Harry. Meghan Markle, Harry's wife, was previously reported to be behind the brothers' tense relationship. The writer, however, argued that Harry disdained his brother for William's actions. "Wills would absolutely have told Harry about the affair," Cliffe claimed. "And I think that Harry was like 'this is exactly what ruined our childhoods.' "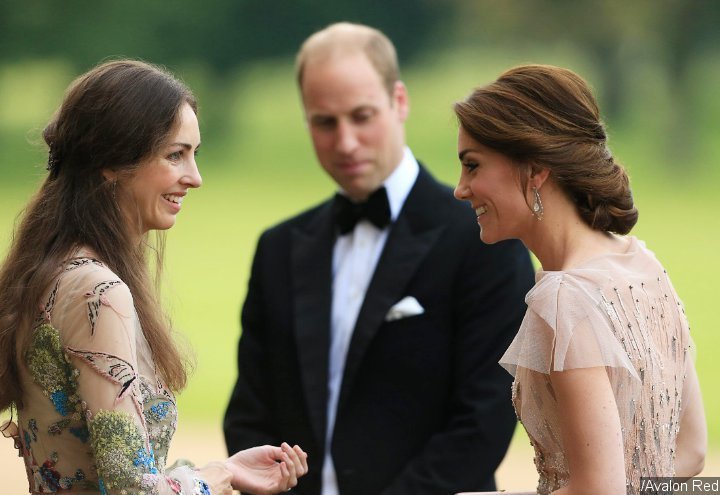 Cliffe believed that because the tabloids "have pegged the source of the frostiness on Meghan and her not getting along w Kate or her being rude to Kate's staff," Harry, who would not throw his brother under the bus, and his wife "just had to take it."
Despite William's alleged affair, Cliffe believes "the expectation of the Cambridge family is that Wills and Kate are staying together (which I think is accurate, despite the affair) and having their growing family and radiating stability in a monarchy which desperately needs a generation of it."
Moreover, the royal family may "focus on Meghan and Harry as new parents, am (sic) increase in Wills and Kate doing more events" to cover up the alleged cheating scandal. And "because this CANNOT be a story, not with public admissions," Cliffe added that Rose and her husband David Rocksavage, the Marquess of Cholmondeley, "will have to play nice w Wills and Kate when they attend mandatory functions, Kate is going to have to do cheek kisses with Rose, she's going to have to just tough it out."
Reading Cliffe's take on the cheating rumor, one royal family fan defended William. "MY theory is that Will, because of what he witnessed with his parents' very messy affairs, would never," the said Twitter user wrote. "The forceful denial by KP is a bit odd, but I could see Will getting PISSED (bc of the aforementioned parental scandals) and demanding that it be denied IN THE STRONGEST TERMS."
Many were satisfied with Cliffe's explanation, though. One commented, "People repeat the sins of their parents all the time. I could easily see William telling himself he's not like Charles bc Diana and Kate are different, Charles's affair was love, etc., and that this is all him being dumb bc he never sowed all the oats he thought he would."
"Of the two boys, William's more likely to pull a Charles, I think," another argued. Someone else shared his/her thoughts on the rumor, "I'm so irrationally disappointed in Wills. Sure, Kate seems a bit bland and boring but she has kept up her end of the 'marrying into royalty' admirably and doesn't deserve to be treated so terribly. Wish the tabs would lay off Meghan too they're making her into the new Fergie."
Kensington Palace has not released a statement regarding William's cheating rumor.
Source: Read Full Article