Embed from Getty Images
Madonna came out for the Grammy Awards on Sunday, specifically to honor Sam Smith and Kim Petras for being groundbreaking artists, plus Madonna wanted to give herself thanks for… all of it. As we discussed, Madonna looked "different." She's looked different for years – what started out as tweaks and ribbon lifts shifted into a new face and new body. Implants, fillers, surgery, all of it everywhere all at once. Personally, I don't even think Madonna is embarrassed. I think she loves that people are paying attention to her, regardless of whether the attention is bad or good. Because everyone was "shocked" by her appearance, Madonna then got to act huffy and defensive (which she also loves).
Madonna took to social media on Tuesday to slam the internet's strong reaction to her "unrecognizable" face at the 2023 Grammys. The singer, 64, explained that she had been excited to present Sam Smith and Kim Petras (who became the first transwoman to perform at the award ceremony and win a Grammy) ahead of their "history making performance" for "Unholy" but instead, people chose to focus on her looks.

The Material Girl explained, "Instead of focusing on what I said in my speech which was about giving thanks for the fearlessness of artists like Sam and Kim- Many people chose to only talk about Close-up photos of me Taken with a long lens camera By a press photographer that Would distort anyone's face!!"

"Once again I am caught in the glare of ageism and misogyny That permeates the world we live in. A world that refuses to celebrate women pass [sic] the age of 45 And feels the need to punish her If she continues to be strong willed, hard-working and adventurous."

Madonna went on to say that she has "never apologized for any of the creative choices" she's made nor the way she looks or dresses — and she won't start now.

"I have been degraded by the media since the beginning of my career but I understand that this is all a test and I am happy to do the trailblazing so that all the women behind me can have an easier time in the years to come," she continued before quoting Beyoncé's "BREAK MY SOUL."

The controversial singer told her fans that she looks "forward to many more years of subversive behavior -pushing boundaries-Standing up to the patriarchy -and Most of all enjoying my life."
[From Page Six]
One, that's not a long-lens distortion, that's how she really looks now. Two, I've said all of this before and I'll say it again – Madonna IS the victim of ageism and misogyny and she has been throughout her career. But that doesn't mean that Madonna hasn't internalized sexism and ageism too – a person who does this to her face and body has not accepted mortality and her age. And you know what? It's her business. If she wants to get Khloe Kardashian-esque head transplants every six months, there's no way for any of us to stop her. It's as I said on Monday – the only thing we can do is stop being shocked by it.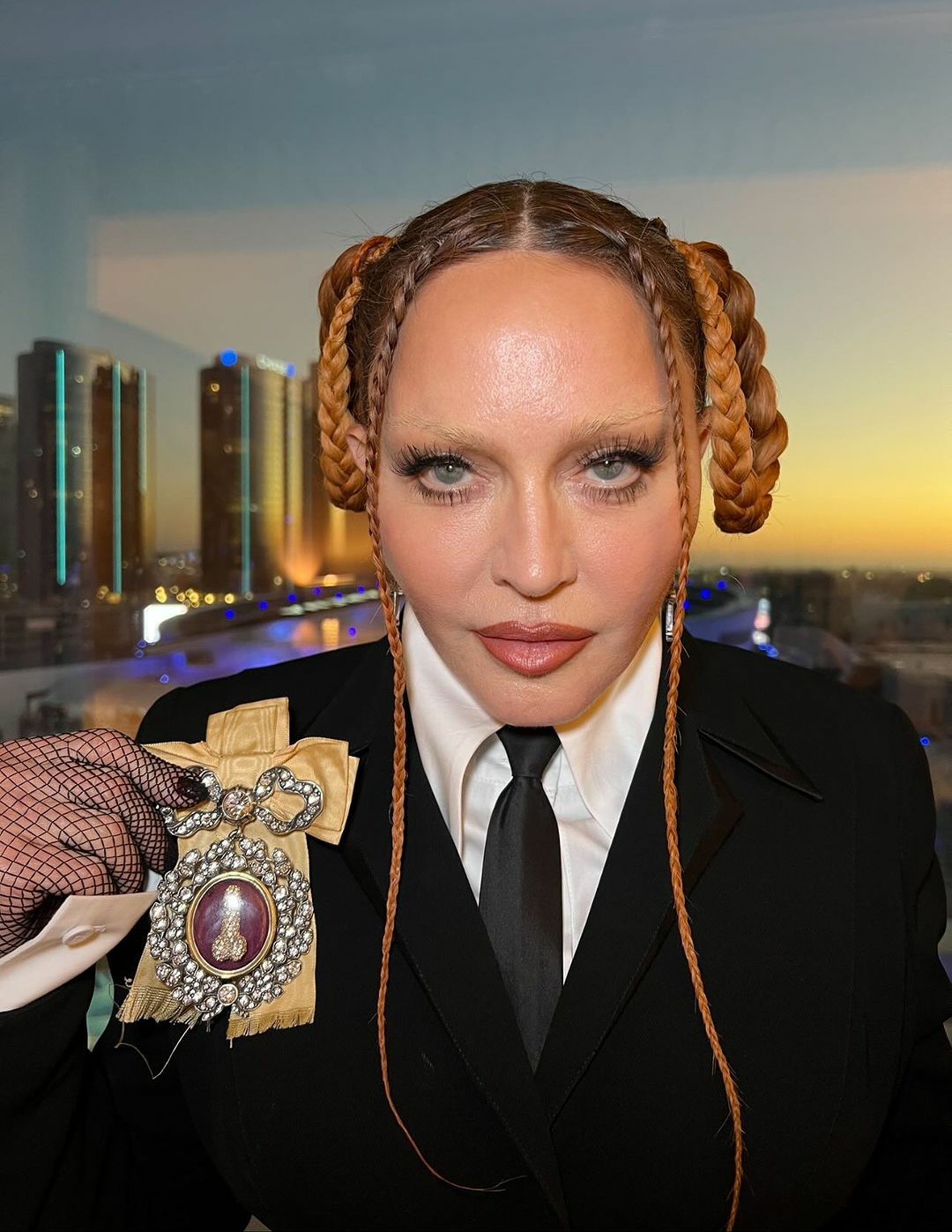 Photos courtesy of Backgrid, Getty, Instagram.
Source: Read Full Article