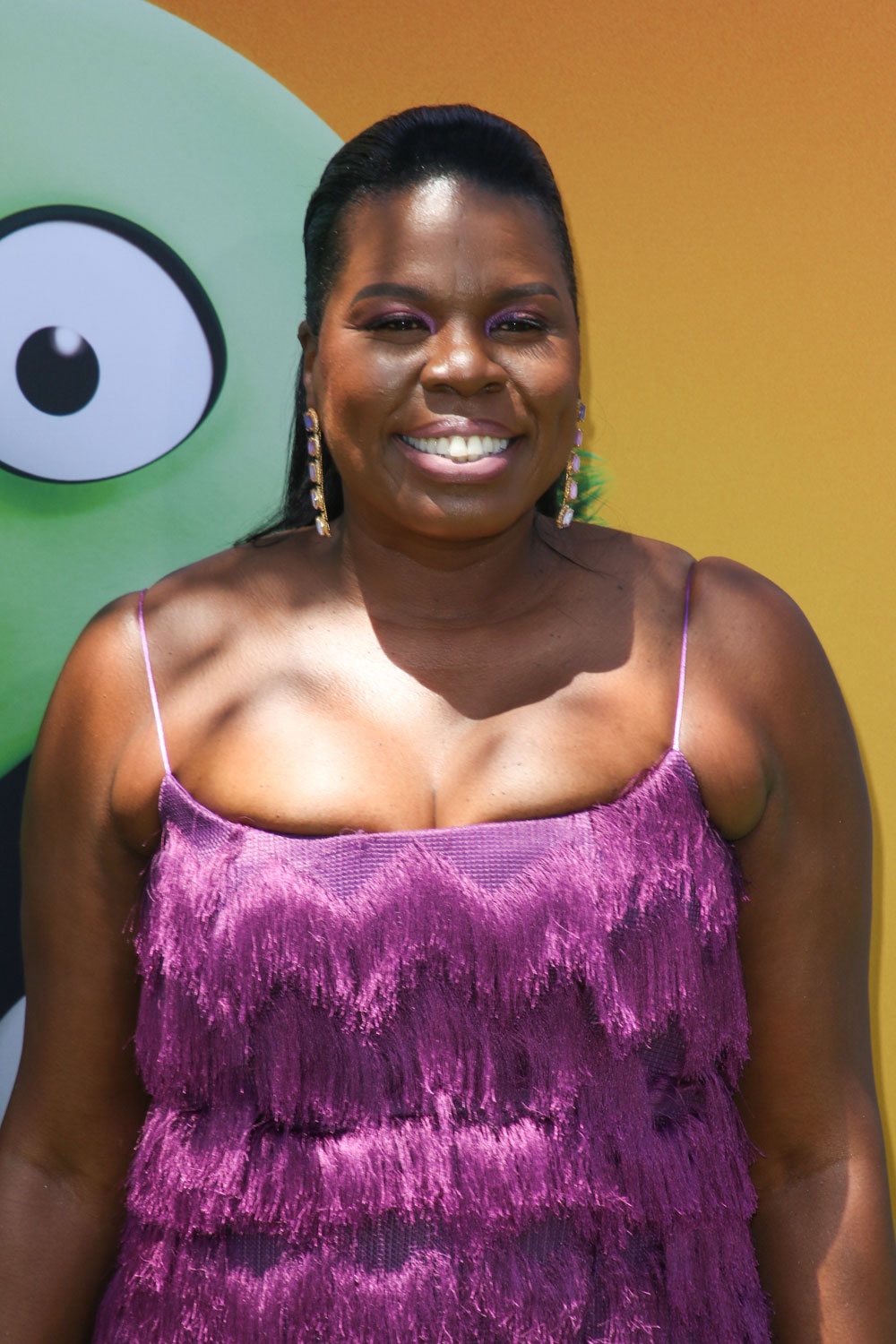 On Monday I was searching for silly Emma Thompson pictures to make a homemade birthday card for a friend who also loves Emma. I ran across a photo that I really liked (but didn't end up using): Leslie Jones had posted a selfie of herself with Emma when Emma hosted SNL in May. I also love Leslie. I love her energy and her enthusiasm for sporting events and TV shows. So, I was both happy and amused by the timing when Celebitchy sent me a clip of Leslie's interview on Jimmy Kimmel Live! Leslie talked about getting into standup, her upcoming Netflix special, her role in The Angry Birds Movie 2 as the villain, Zeta, and how she finally took the game off her phone because of how much money she had spent:
Her family and friends weren't supportive of her career
I started doing standup [at] 19. [My dad] did not support it at all. I didn't care. As soon as I touched the mic I knew that was what I was supposed to do the rest of my life. Everybody was like 'girl when are you going to give up this comedy thing and get a real job?'

She's had so many jobs
I sold perfume. I was a justice of the peace and then I was the annulment department. I annulled the people that I married. Like a month later they moved me to that department everybody that I married was coming in.

She has a standup special coming to Netflix
I am doing a Netflix special. I am actually a standup hardcore. That's what paid the bills. I picked DC out of all the cities because they've got one of the best comic crowds. September 10th. People in DC go buy tickets.

She spent so much money on Angry Birds she uninstalled it
I had to take it off my phone. When it comes to those powerups you have to pay for… it's nothing it's $2.99. Then you get that iTunes bill and it's $767. Then you really become angry. My sister was like 'No, I'm taking it off your phone, off your iPad. You are restricted.'
[From Jimmy Kimmel Live on YouTube]
I've not yet taken a game off my phone, but there are times that my eyebrows have hit my hairline when I've gotten an iTunes bill in my email. Leslie is absolutely right: Those $2.99 purchases accumulate fast! I don't want to ever figure out how much I've actually spent on games, but if I notice that I'm making too many purchases too quickly, I'll put myself on a "restriction" and not play as much for a bit. I'm also really excited that Leslie is going to do a Netflix special; she's going to be at the Warner Theatre. It looks like tickets for the early show are sold out, but there are still plenty for the late show. Leslie didn't mention when the special was going to premiere on Netflix, but I'm definitely going to keep an eye out for it!
Here's Leslie's interview!

Embed from Getty Images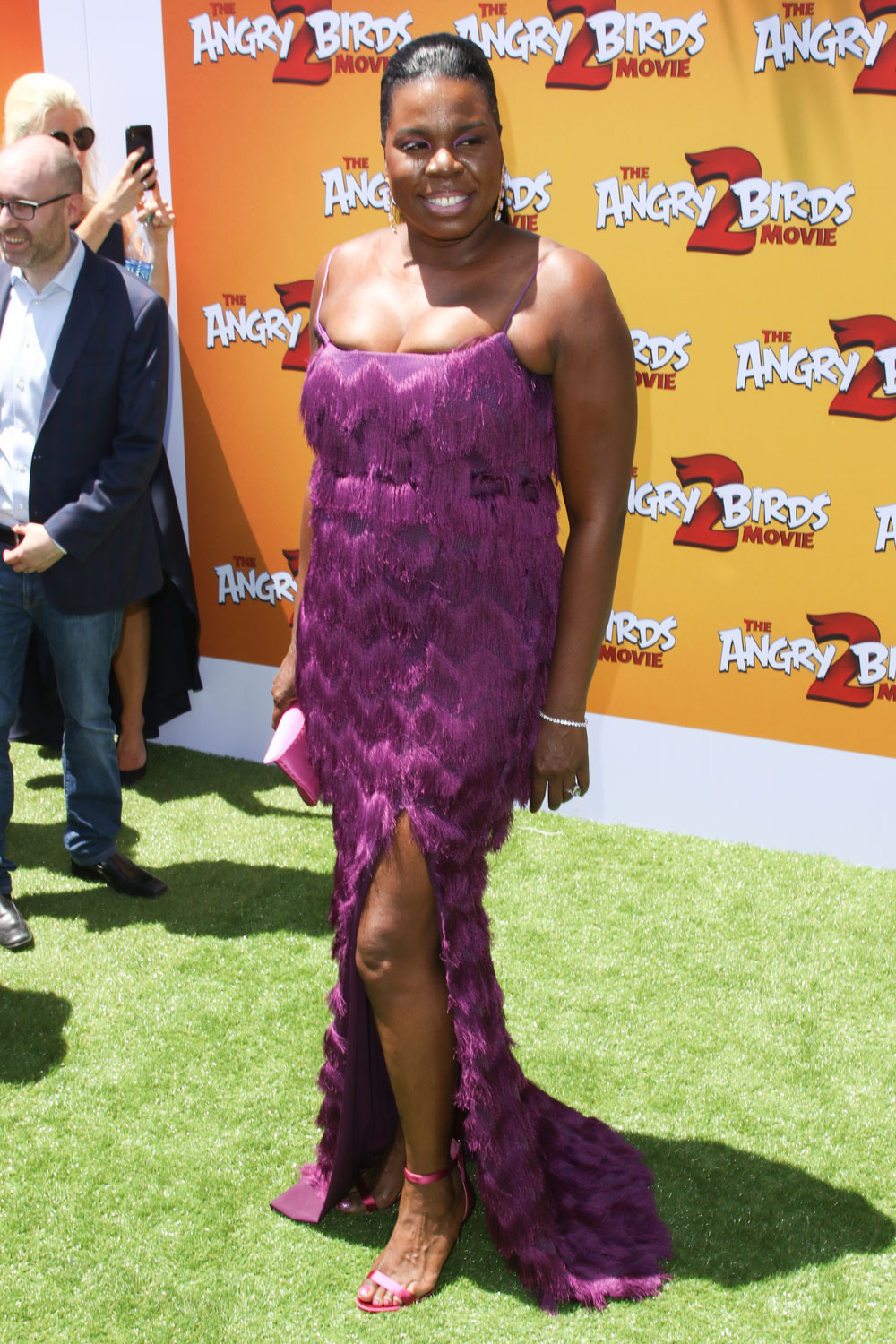 https://www.instagram.com/p/B1AwBUnH_D6/
I love this dude @edwardmurillomoreno he always does me righteous!
https://www.instagram.com/p/B1FpuqQHPBG/
I love the @yankees WAY TO GO!! WE WON BOTH GAMES!!
Photos credit: WENN and via Instagram
Source: Read Full Article