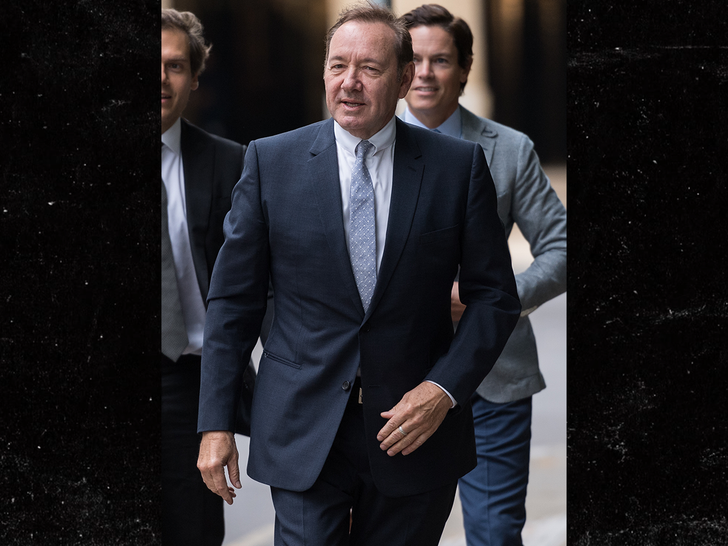 Kevin Spacey was compared to the psychotic killer he channeled in the film, "Se7en," by one of his alleged sexual assault victims during his London criminal trial.
The Oscar-winning actor was back in Southwark Crown Court Monday to listen to a pre-recorded interview police conducted with Spacey's accuser, which was presented as evidence to the jury.
In the recording, the accuser, identified only as a man since British law prohibits the release of his name, described in graphic detail how Spacey touched his private parts a dozen times while slapping his butt.
The man told cops, "[Spacey's] character in "Se7en," he's a bit like that. A bit creepy. Maybe not quite as bad."
"Se7en" was one of Spacey's most famous — and freakiest — flicks. The 1995 movie, also starring Brad Pitt and Morgan Freeman, follows the police manhunt for a demented serial killer, played by Spacey, who's obsessed with the seven deadly sins.
As we reported. Spacey is on trial for allegedly sexually assaulting four men from 2001 to 2013 in London. Prosecutors have charged Spacey with 12 counts of sexual assault, indecent assault, and other offenses. Spacey has denied any wrongdoing.
Source: Read Full Article