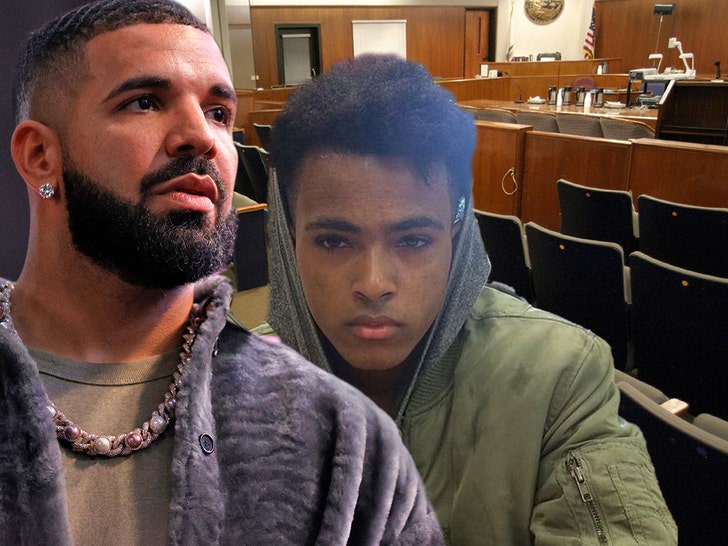 Drake's wish is officially granted — he will not be grilled by a defense attorney about XXXTentacion's murder … TMZ Hip Hop has learned.
Judge Michael A. Usan signed off on Drake's motion to avoid the deposition … tossing the court's previous order calling for him to sit down later this month and answer questions.
Defense attorney Mauricio Padilla, who reps suspect Dedrick Williams, previously argued Drake needed to be present for questioning due to an old beef between XXX and him.
Drake's attorney, Bradford Cohen, though, told the court Drizzy has no relevant information to add to the case — and the judge agreed.
It is possible Padilla could try to show some other cause for Drake to be deposed, but the trial's already underway … so, the clock's ticking.
For now, though, Champagne Papi won't be involved.
Source: Read Full Article