While you were sleeping, Jordyn Woods was Instagramming. In the process, she may have written a caption that threw some shade at her estranged BFF Kylie Jenner, which proves that Instagramming in the wee hours of the morning is almost always a bad idea.
So, around 2:30 a.m. ET, Jordyn posted a photo of her standing against a wall with her hands wrapped around her face. The room was cast in a dark purple light, but you could see Jordyn's glow-in-the-dark mani perfectly. She captioned it, "Girls be doin the most to show off their nail color" with the laughing emoji.
Here's the Kylie connection: If you haven't been keeping up with Kylie's Instagram account, girlfriend has been posting her nails A LOT, including all the different colors she likes to try out. (Exhibits A, B, and C are right this way.) Some have even guessed that the shades she chooses are hints that she's pregnant, but let's be real, that's a stretch.
But since Kylie's feed and Stories have been filled with all the nail inspo you could ever need, a couple people in Jordyn's comments section thought she might be shading the young billionaire. One of her followers commented "The lowkey shade," while another wrote "Kardashians who???" with the nails emoji.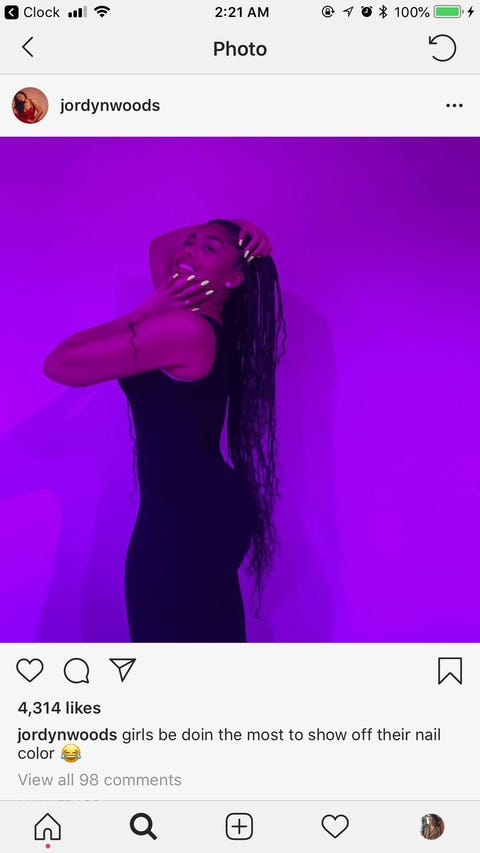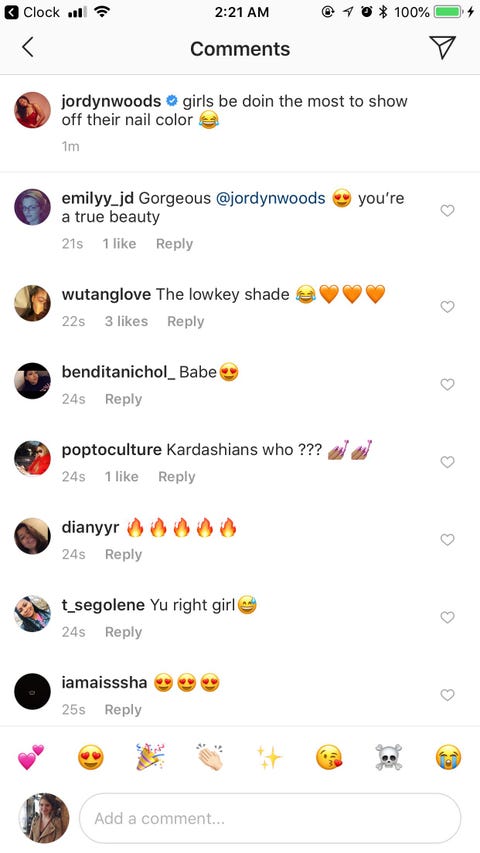 Even though there's a hint of a connection there, Kylie doesn't really do any crazy poses to show off her nails—she simply snaps a pic and moves on with her day. So it's likely that Jordyn was just talking about people who go way over the top to show their nails in photos (understandable!) and didn't mean to shade Kylie.
That could also explain why Jordy promptly deleted the post, because she didn't want anyone thinking that was her intention. Cool? Cool.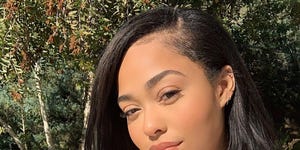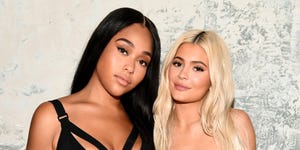 Source: Read Full Article