Let's be real: Miley Cyrus has had the dating game on lock for a while now. I mean, she had an adorable thing going with Nick Jonas when they were teenagers, she married super-hot Australian actor Liam Hemsworth, she (possibly) dated literal supermodel Stella Maxwell, and then ofc there was her fast-moving, PDA-filled relationship with Cody Simpson…we can only wish we had that kind of track record. Along the way, she's always been super honest about her feelings, whether she's in a relationship or enjoying being single. And that's pretty damn admirable.
These days, people (aka me) are pretty sure she's dating Liily drummer Maxx Morando after some adorable red-carpet pics made their way to the internet. Others had some questions about what the deal was with Miley and Pete Davidson as they prepped for that New Year's Eve extravaganza. (I mean, Kim K did unfollow Miley, so…).
Luckily, we've created a complete history of Miley's love life, from her Hannah Montana days up to the present, and laid it all out for you here. Feel free to use this as a template/inspiration/dream board for your own romantic life.
NICK JONAS: 2006–2007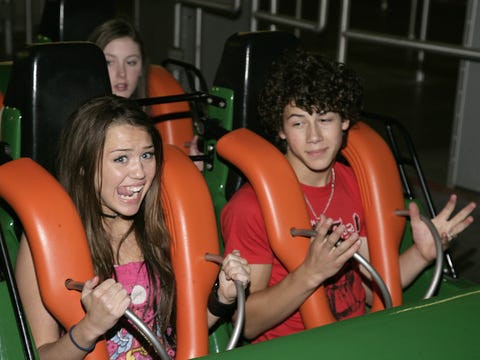 Wild, right? Miley and Nick met as 13-year-olds in June 2006, and ended their relationship in December 2007, which is kind of a long time for newly-minted teenagers! Miley talked about the breakup in her book Miles to Go (what, you haven't read it?), saying, "Prince Charming and I broke up on December 19, 2007. The hardest day ever. My life felt like it had ground to a halt, but the rest of the world kept right on rolling. I was on tour. People were counting on me, but my head—no, my heart—was dizzy."
JUSTIN GASTON: 2008–2009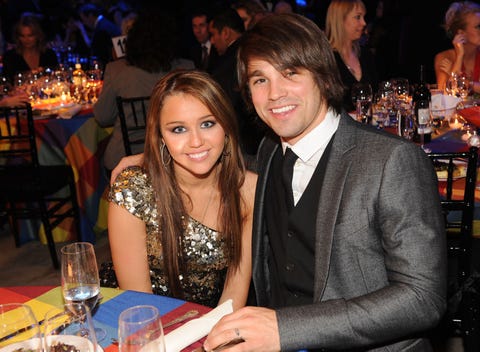 Miley dated Justin (he's a singer, in case you're all ???? right now) right before she started seeing Liam—she broke things off with Justin before filming The Last Song. Miley was just 15 at the time while Justin was a good five years older—and in 2008, she told KISS-FM, "After my last two years, there's been a lot of things that happened, so I've learned just not to judge anyone and go into our friendship with an open mind and not really worry about the age or anything."
LIAM HEMSWORTH: 2009–2013
Liam and Miley famously met on the set of The Last Song in summer 2009, and fell super hard. They made their red carpet debut a year later in March 2010, and just look at how cute they were: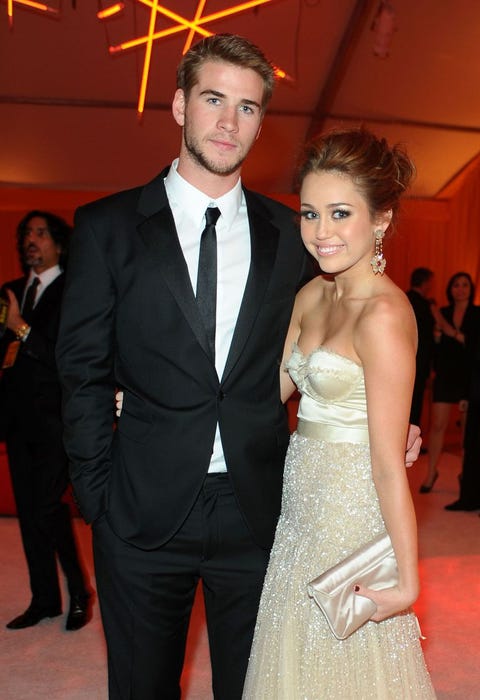 These two had a tumultuous relationship from the start, briefly breaking up in August, getting back together in September, and breaking up again in November. By April 2011, they were back on track and reportedly "taking it slow and just enjoying each other's company." Miley was even spotted wearing a diamond on that finger at the March 2012 premiere of The Hunger Games, prompting fans to fully spiral: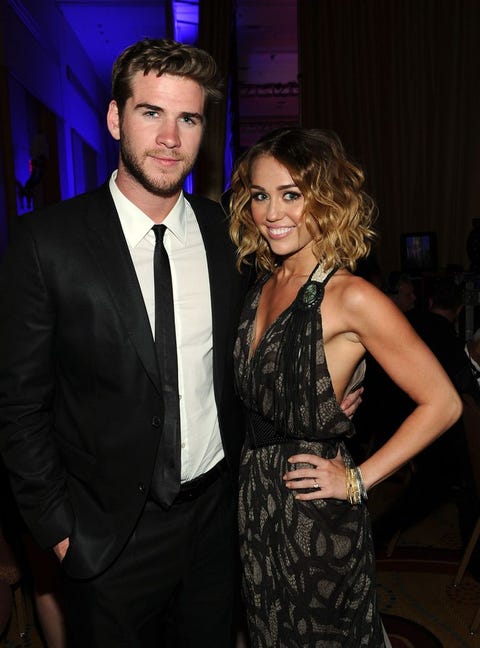 At first, she shut down the engagement rumors….
Source: Read Full Article