Heather Locklear has reportedly reentered a rehab facility following several months of sobriety.
The Melrose Place alum has been in an on-again off-again relationship with her high school sweetheart Chris Heisser since 2017, with another explosive fight in mid-April landing her back in a rehab center, Radar Online reports.
An insider revealed:
"Heather and Chris got into a screaming match, and after they finally cooled down she realized she'd lost control again and decided she needed to head back to rehab!"
The source continued, alleging this is unfortunately a pattern for the actress:
"This is always the way it goes with Heather. She goes off the deep end and gets into it with Chris or whoever else is around, and then she realizes she needs to get help! We're all praying that this time it will work."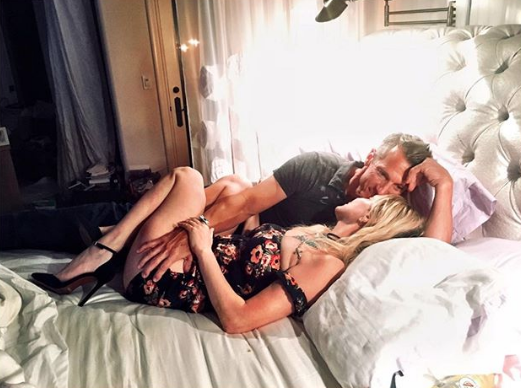 Last we reported, the two had split after a "never-ending" holiday fight in mid-January and that he was not able to "help her sustain her goals of sobriety," one friend shared:
"She has broken up with Chris. She's doing great. She has her parents staying with her, which has been great for everyone truly close to her. The fact that her parents are now staying with her is a good development and comforting… Heather needs grounding and normalcy and what better people to do that than her own parents… It's a good thing in the end. She set goals of sobriety two years ago and those were not working with him in the picture."
The 57-year-old had originally intended to return to rehab after celebrating Christmas with her family who were "pulling for the old Heather to rebound," but was reportedly "doing out-patient rehab at home" instead, which "gives her a great reset button on what is most important and that is her sobriety."
The confidant revealed at the time that she was "under a doctor's care" and "not around anybody who is not a good influence," though it seems things have changed yet again for the former Dynasty star.
Previously, she was hospitalized for a possible overdose in June 2018, and in November 2018, was placed on a psychiatric hold.
We're continuing to wish you the best on your road to recovery, Heather!
Source: Read Full Article