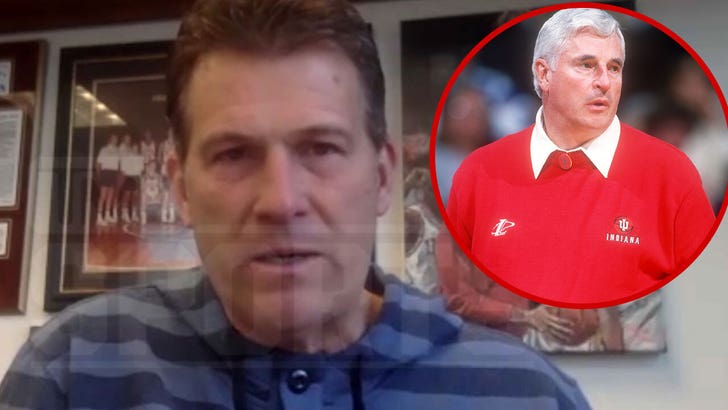 "I think people don't get to see how caring he was, how loving he was. He loved his players. he loved his team. He loved his school. And he was always giving back."
That's former Indiana University star turned college basketball head coach Steve Alford joining Babcock on the TMZ Sports TV show (airs weeknights on FS1) … opening up on the death of his coach and longtime friend, Bob Knight.
Alford played for the legendary figure in Bloomington between 1983 and 1987 … winning an NCAA National Championship as a senior. Steve averaged 19.5 points per game over his standout college career and graduated as Indiana's all-time leading scorer (Calbert Cheaney later surpassed SA atop the list).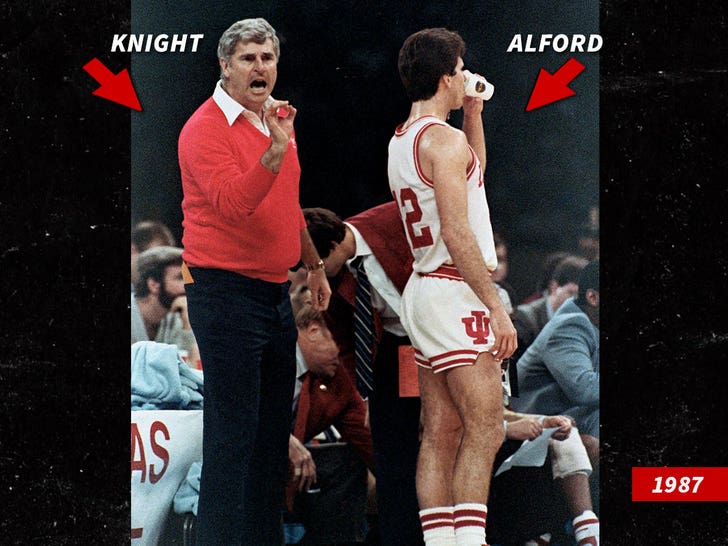 Knight's accomplishments on the court are nearly unmatched … he led his team to 3 National Championships, 5 Final Fours, and 11 Big Ten titles. He was named the AP Coach of the Year 3 times, and Big Ten COY 8 times. He was also inducted into both the Basketball and College Basketball Hall of Fame. Coach Knight won 902 games over 42 seasons.
For all his accolades, Alford says Bobby did just as much for the players away from the hardwood.
"[Coach Knight] was a mentor, he was a father figure. He taught us about life as much as he did about playing the game of basketball, which was immense. He was as good as it got on the court," Alford said.
Steve also told the story of Bobby's recruitment of him … when he was Indiana's Mr. Basketball in high school in 1983.
"When he made his home visit to our home in Newcastle, he only gave me 4 promises," Alford told us.
"He said 'you'll play with great teammates.' I have incredible teammates. 'You'll play for championships.' That happened, both conferences and nationally. 'You're gonna get your degree.' That happened in 4 years, and 'you're gonna have a friend for life.' Those were the promises coach made."
Knight (as well as Steve's dad, who was a coach) left a huge impression on him … so much so Alford obviously because a head coach, too. Alford, who was previously the head coach at UCLA, is now the HC at Nevada.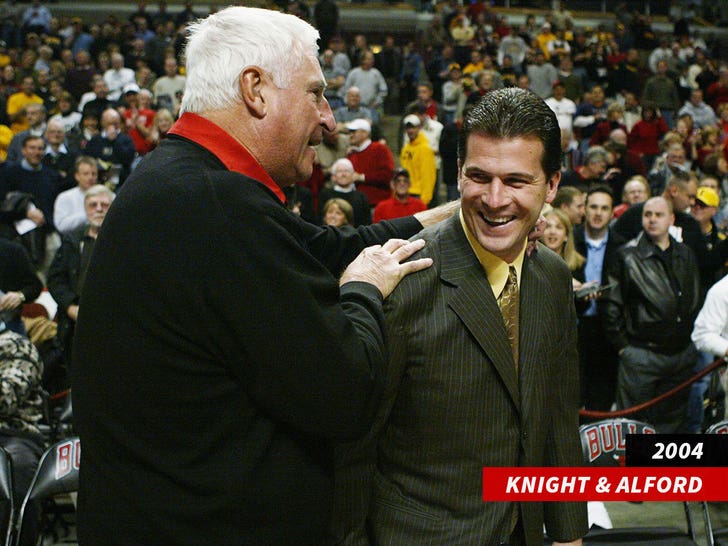 The General's family announced the sad news Tuesday afternoon.
"It is with heavy hearts that we share that Coach Bob Knight passed away at his home in Bloomington surrounded by family. We are grateful for all the thoughts and prayers and appreciate the continued respect for our privacy as Coach requested a private family gathering, which is being honored."
Check out the full interview with Coach Alford … and R.I.P. to a legend.
Source: Read Full Article