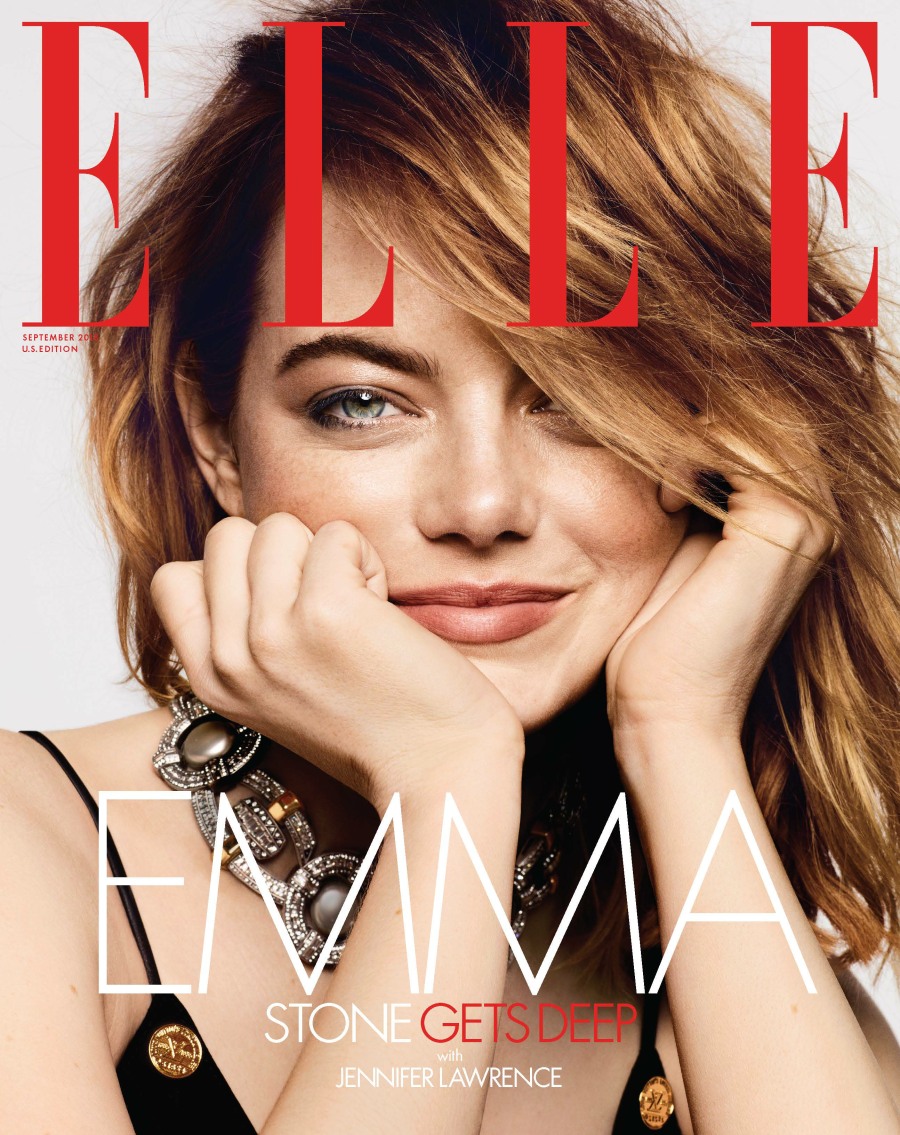 Emma Stone is Elle Magazine's September cover girl. The photos are lovely, but not particularly notable: they're just pretty photos of Emma-with-red-hair. I missed her red hair. It suits her so much more than the weird blonde shade she had for years. Anyway, magazines are continuing the trend of putting magazine-writers out of work by hiring actual celebrities and celeb-adjacents to conduct their celebrity interviews. Emma's Q&A session was conducted by none other than… her good friend Jennifer Lawrence. So, basically, this is a cute read but we're not finding out anything interesting about Emma (or J-Law). You can read the full piece here. Some highlights:
She's sensitive: "I am sensitive on a level that is problematic. I mean, I've talked to my therapist about it before, and she's like, Thank God you found [acting]."
On turning 30: "My twenties were a really interesting time, and there's been a lot that has happened in these past 10 years, both positive and not as positive. It's weird how much turning 30 crystallizes your life. Instead of just living the dreams that I had in my youth and getting to do the job that I love to do and making friends and going through all of that, it's like, Now what do I actively want as an adult?"
On the importance of friendships: "I think friendship is pretty much everything. Here's another turning-30 thing I've realized: You pick your family. You realize that your friendships, the people who go with you into these next phases of your life- you're choosing your family."
On why she doesn't have social media: "I think it wouldn't be a positive thing for me. If people can handle that sort of output and input in the social media sphere, power to them."
Whether she's gone through a spell where she felt like she lost herself: "Oh my God, I went through that last night. When I was a teenager, I was in a real sweet spot. Then in my mid-twenties, I really lost the plot. A lot of things shifted, and it felt like whatever that protective layer was, that mask that you build for yourself—this is my personality, this is who I am—totally shattered. The structure of my life shifted so much that I didn't know how to relate to this new version, you know? My parents got divorced, and I went through this stuff with my career really starting. It all happened at once.
[From Elle]
I was thinking the other day – again – about how lucky I was to grow up before social media and this current era of performative everything. Performative dressing, performative friendships, performative lives. No social media, just books and magazines and talking to actual people face-to-face in the real world. And you know what? Even though I was lucky to go through that – I was probably part of the last generation to grow up that way – I was still a f–king mess. I was still anxious and uncomfortable and insecure. What I'm saying is that everybody has a rough time at some point, and someone like Emma has to go through that rough time in the public spotlight. She's pretty well-adjusted about everything, I'd say. Of course, I still want to know if she's banging Justin Theroux. Hm…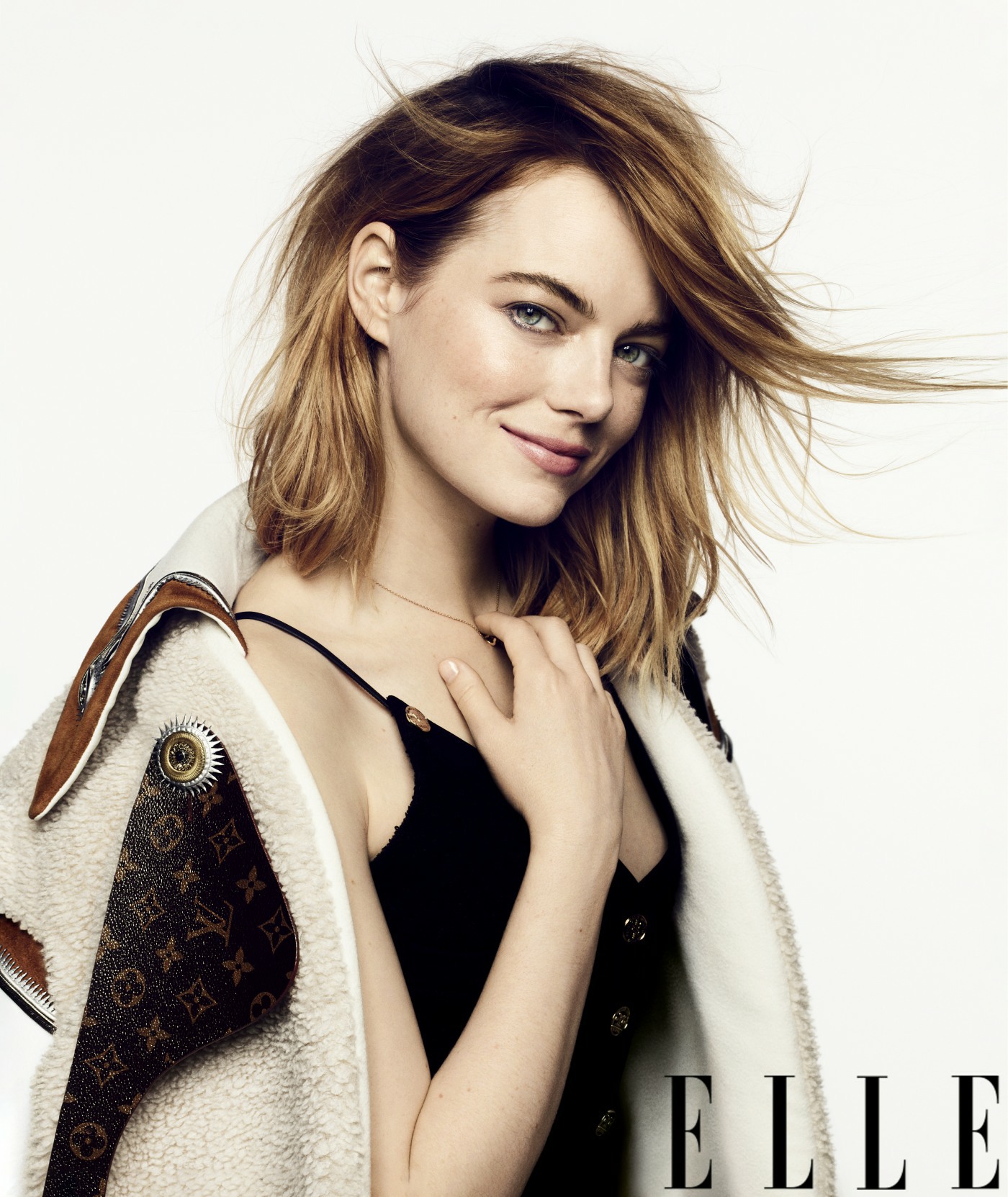 Photos courtesy of Ben Hassett for ELLE, sent from Elle's promotional email.



Source: Read Full Article