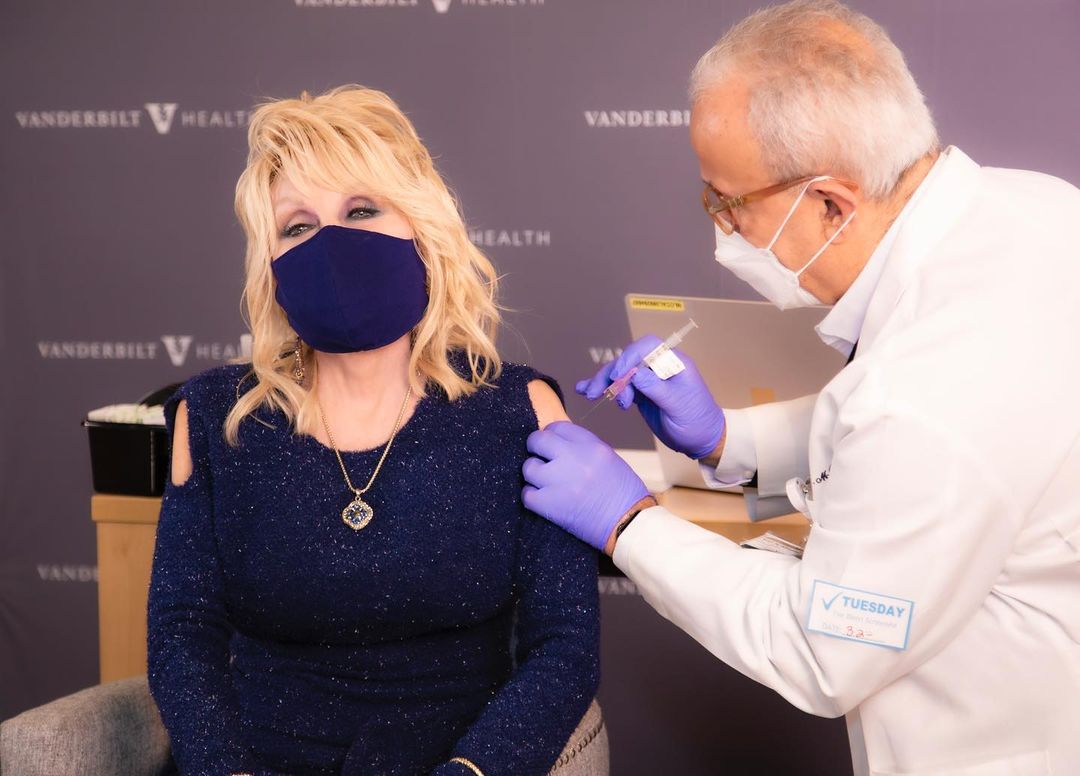 Dolly Parton is a goddess full stop. Dolly is also timeless and trendsetting. Not only did Dolly help get one of the COVID vaccines (Moderna) on the streets (she donated $1 million to its research and development) she has now may started a fashion trend for those getting vaccinated. After posting a video of getting vaccinated, Dolly's "vaccine shirts" previously known as "cold shoulder shirts" went viral. Cold shoulder tops were very popular back in spring/summer 2019. Since it looks as if we will get to celebrate a late spring and summer in 2021, it is fitting that we would rediscover fashion from more happier times. Here's more on this story, from People:
Sartorially speaking, 2020 was the year of loungewear, oversized hoodies, and fuzzy slippers. 2021, on the other hand, will inevitably be known as the year of "vaccine shirts," AKA cold-shoulder tops, which provide prime access to the upper portion of the arm for easy vaccine administration — without having to roll up any sleeves.

Dolly Parton was the first to post the brilliant hack on Twitter, and many replied that they've now realized they own the perfect shirt to get vaccinated. But if your closet doesn't happen to be overflowing with cold-shoulder tops, there are plenty of affordable options on Amazon you'll want to wear long after you've received the vaccine.
[From People]
The other thing that I love about the "vaccine shirt" is it is sexy and it is a signal if you are single, that you are ready to mingle (if the other person has been tested and vaccinated of course). Vaccine shirts also look good on everyone no matter the age or size. You can wear vaccine shirts with jeans, leggings, skirts and shorts. And of course vaccine shirts serve a more practical purpose, they make it easier to get vaccinated without having to roll up your sleeve (look I've gotten lazier the last year). Below are a few options that Celebitchy has picked out just in case you wish to get in on the trend.
— Dolly Parton (@DollyParton) March 2, 2021
Note by CB: Reading this article made me want a vaccine top! I looked through People's listings and most had terrible Fakespot ratings so I found some new tops. I want the first one in the contrasting piping!
A one shoulder cutout short sleeve top
4.1 stars, 310 ratings, A on Fakespot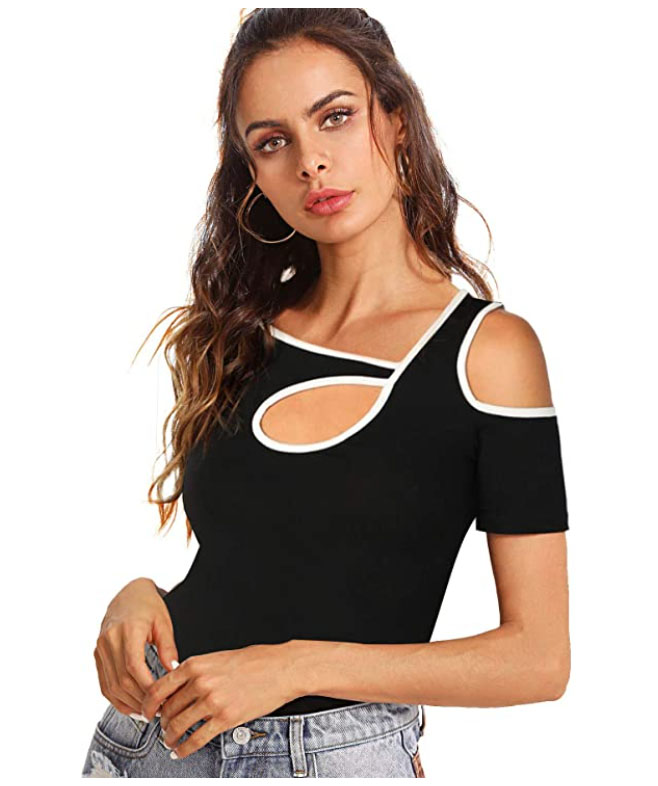 A long sleeve halter neck tunic with a draped waist
4.1 stars, 498 ratings, C on Fakespot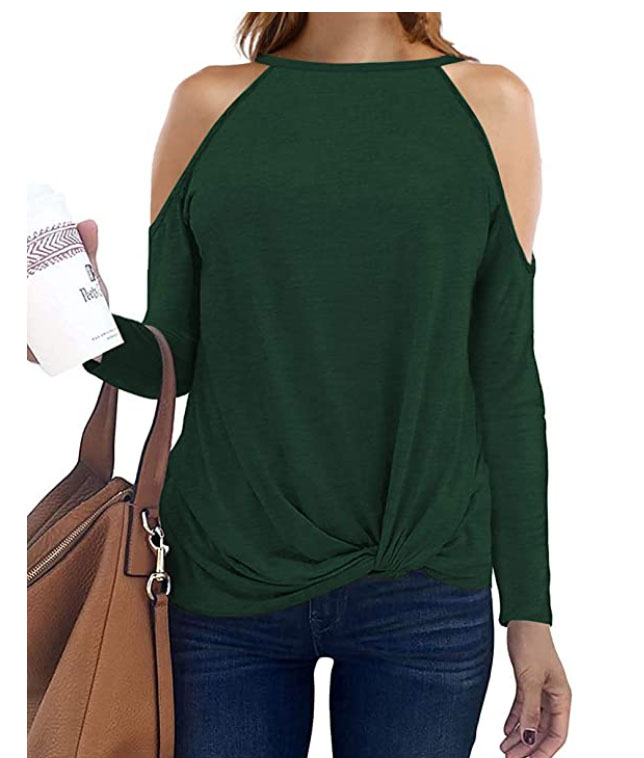 A modern look cutout top with bell sleeves
4.2 stars, 823 ratings, B on Fakespot

A scoop neck 3/4 sleeve form fitting cold shoulder top
4 stars, 742 ratings, C on Fakespot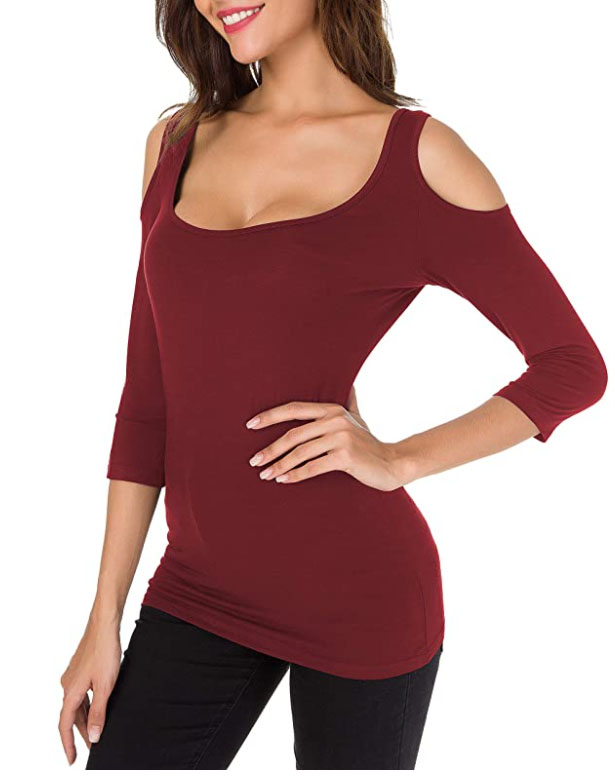 A cold shoulder scoop neck top with thumb holes
4.4 stars, 270 ratings, B on Fakespot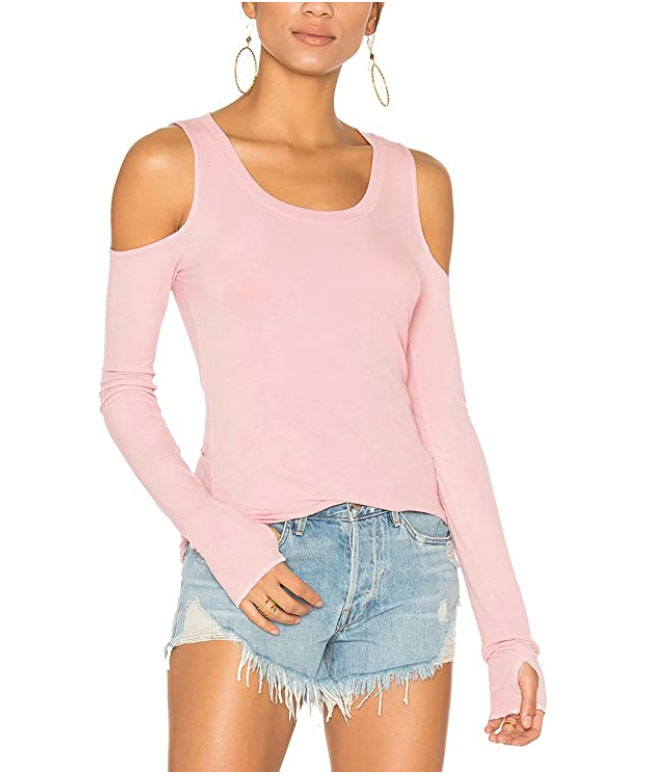 https://www.instagram.com/p/CMDkMHcDYjv/
A post shared by Dolly Parton (@dollyparton)
Source: Read Full Article