For an actress who's draped in designer clothing and primped to the nines for a big photo shoot, Devery Jacobs is impressively cool. Even under bright lights at Industria — a studio tucked beneath the Williamsburg Bridge in Brooklyn, land native to the Lenape people — Devery's COVID-safe face mask, even demeanor, and petite frame all threaten to keep her from being noticed. But the rose, pale yellow, tangerine, and aqua watercolors on the Mira Mikati dress she's wearing are working just as hard to expose her star quality. Devery is both polite and quiet, reserved and confident; a quick stare in the mirror here, a practice pose there, and she's convinced she can work the look.
It's palpable that this isn't Devery's first, second, or third rodeo. Her résumé dates back to her first lead role in Jeff Barnaby's 2013 cult-classic film, Rhymes For Young Ghouls. Whenever "action" is called, she wants it to give what it's supposed to give — whether that's as herself, Sam Black Crow on Neil Gaiman's book-turned-series American Gods, Jess Wells on Peacock's critically acclaimed Rutherford Falls, or Elora Danan on Sterlin Harjo and Taika Waititi's new FX/Hulu collaboration, Reservation Dogs, which, just days after our shoot, would be picked up for a season two.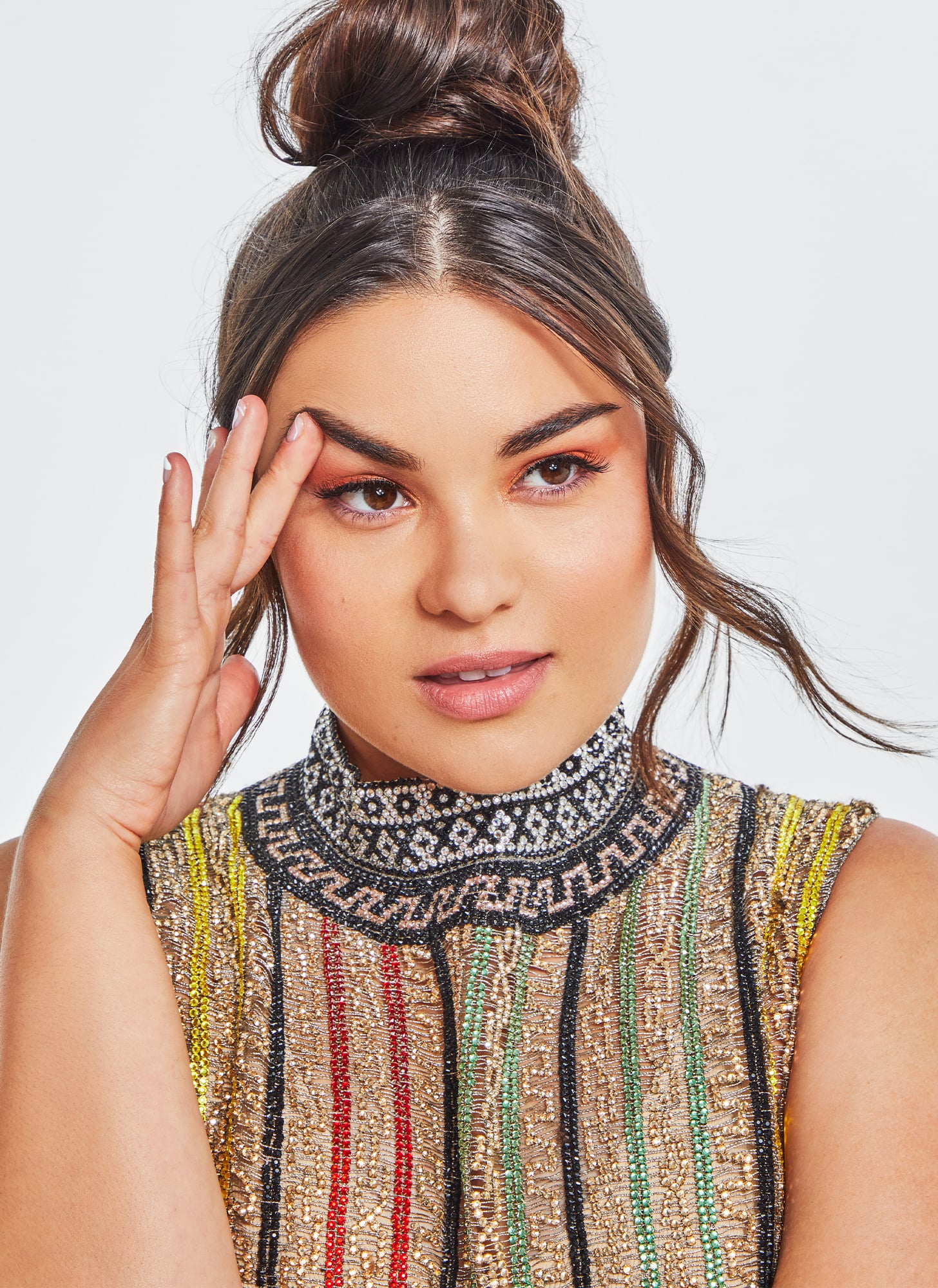 In the makeup chair, Devery's easygoing vibe is offset by a sharp sarcasm that allows a glass-blowing reality TV competition, Jamaican vegan food in Toronto, and inheriting your colonizer's language to all exist in one very chill conversation.
But don't mistake her calm for a lack of conviction. Devery, who is Mohawk, was born in 1993. It was just three years after the Oka Crisis in Quebec, where her Kahnawake community stood alongside Kanesatake and Akwesasne Mohawks in a 78-day standoff against Canadian armed forces to fight against a golf-course expansion onto sacred Mohawk burial grounds. Though the aftermath of that resistance did not result in the retrieval of their territory, it left an indelible mark of pride. "Growing up in the legacy and in the wake of the Oka Crisis on my rez was especially invigorating for my generation of Kanien:keha'ka [Mohawks]," she recalls. For Devery, being political isn't a choice — it's a way of life. At 16, she cofounded the Kahnawà:ke Youth Forum with other young community members who shared a desire to get involved with local elections. These days, she uses her art to mobilize, turning her attention to something she needed as a child: representation.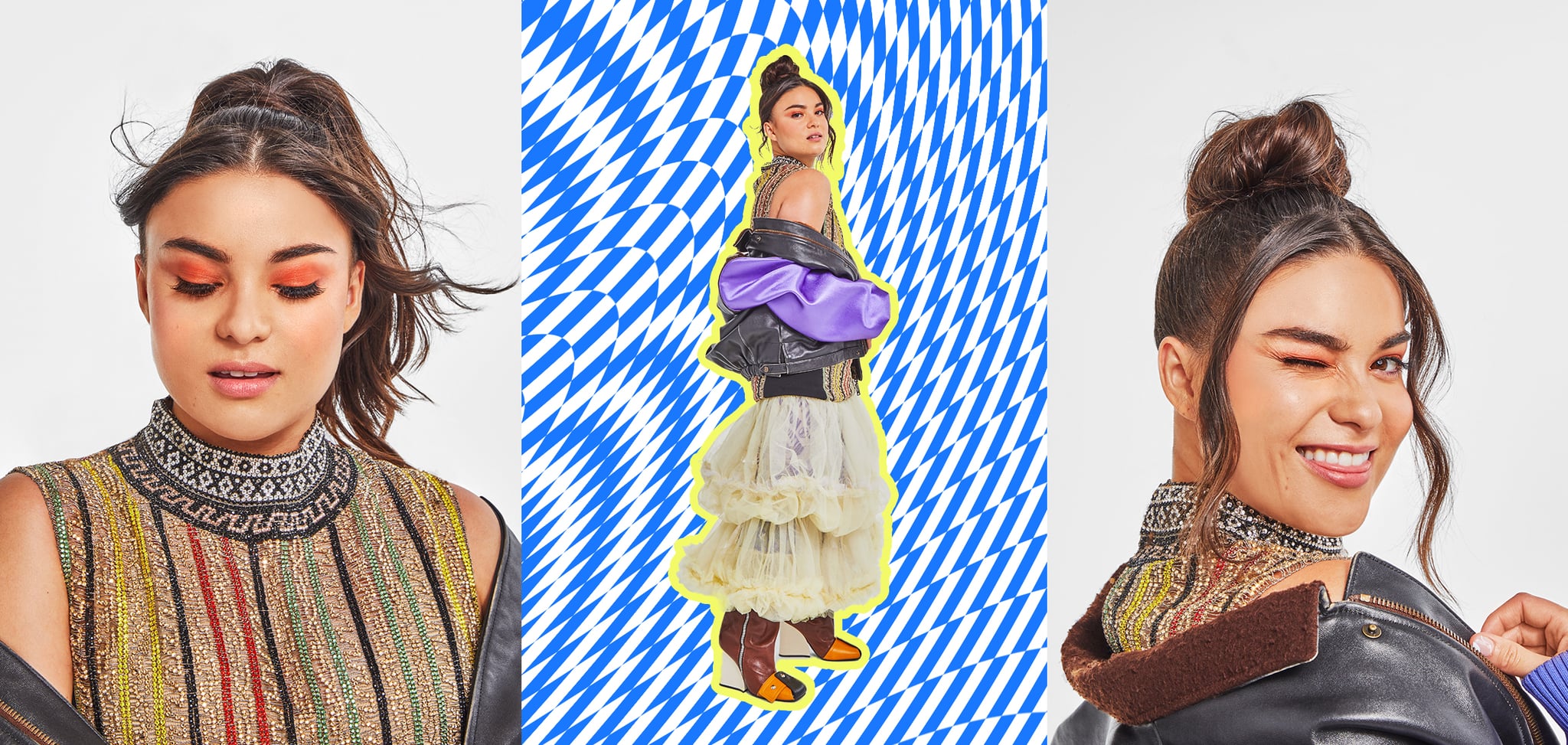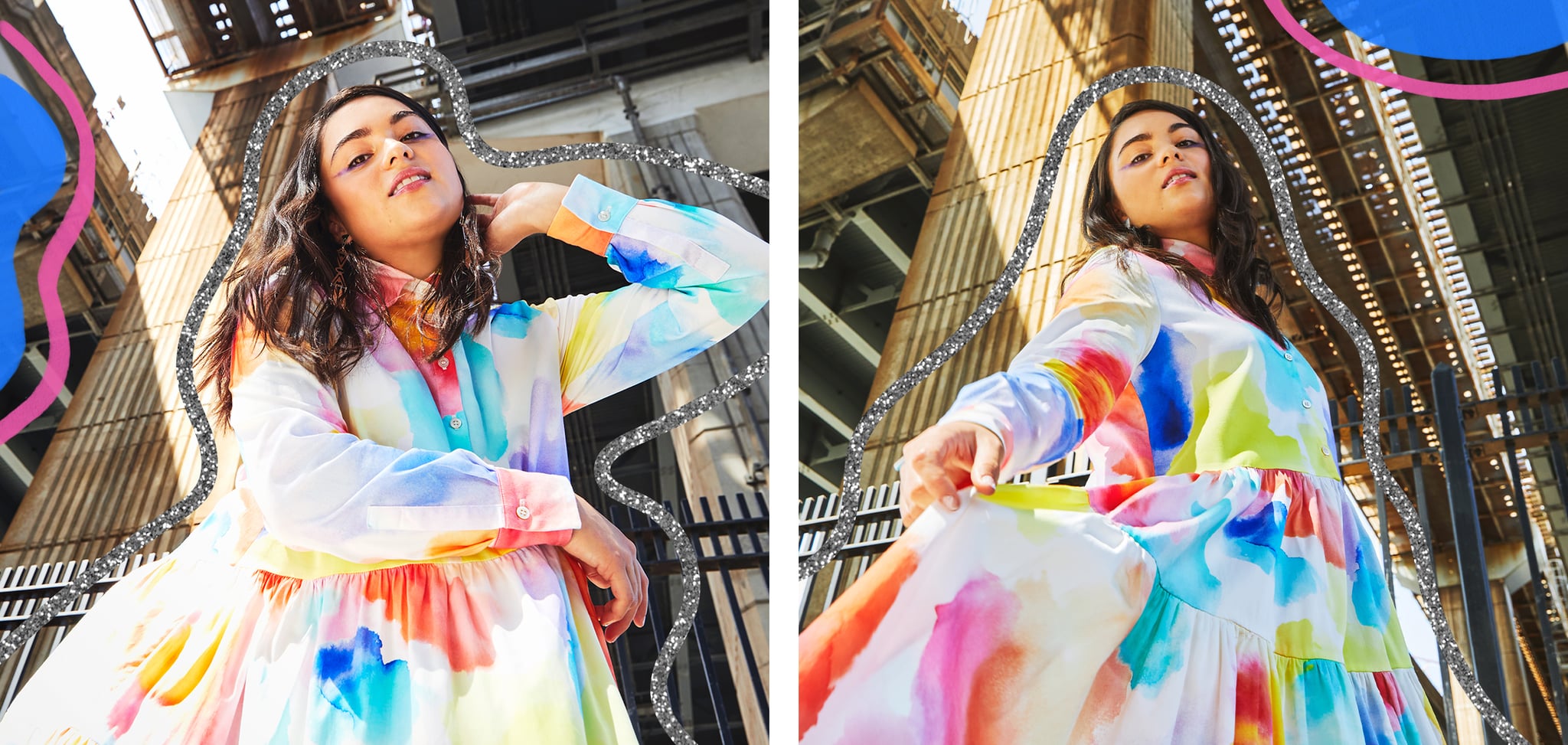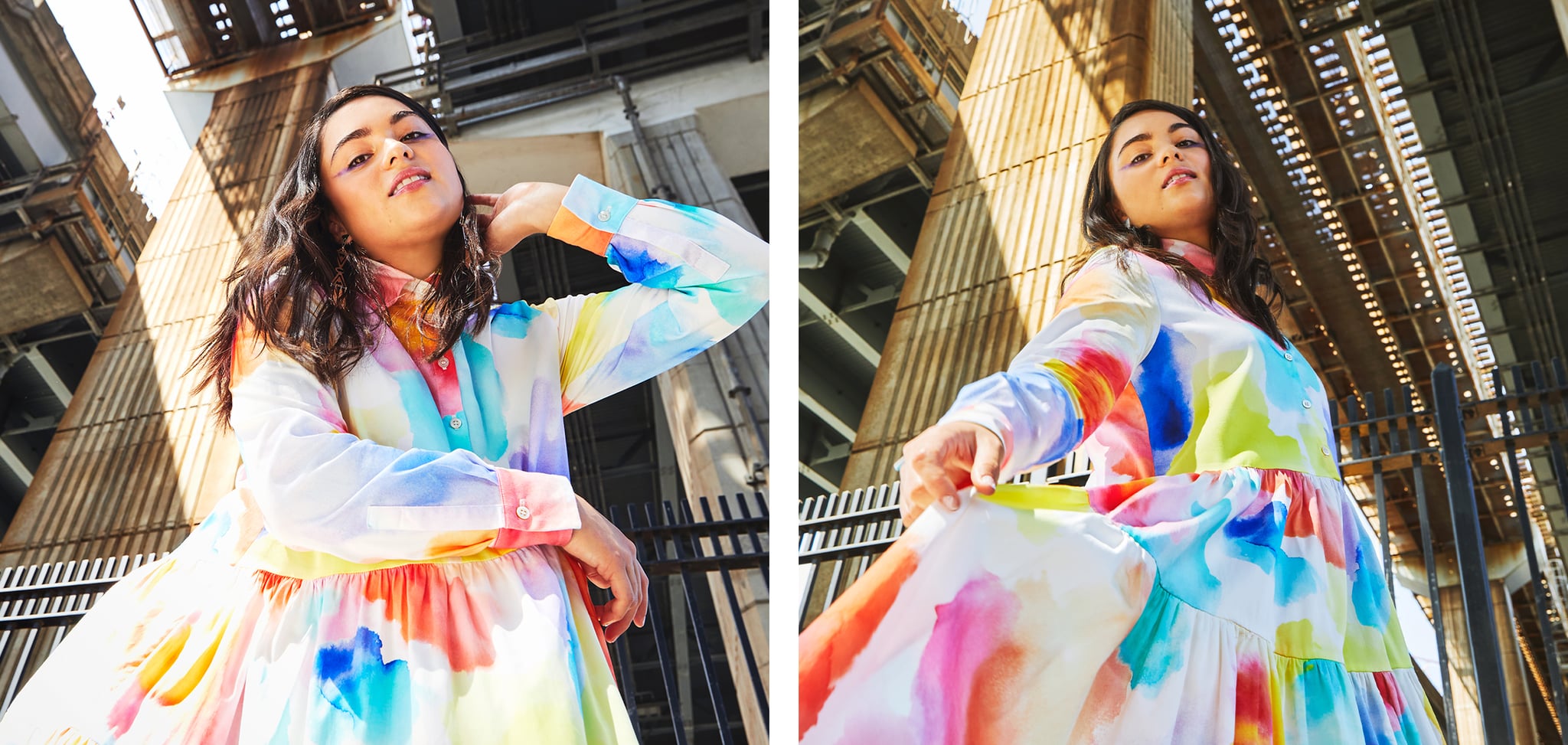 As soon as Devery swaps her checkered Vans slip-ons for white Jimmy Choo booties, I see what she meant when she said she channels America's Next Top Model for shoots. As the camera clicks feed lively, colorful shots of Devery's smize to a nearby monitor, it's hard to envision her in any other line of work. But there was a time when she chose quite a different path: working at the Native Women's Shelter in Montreal. "I had never attended theater school, or drama school, or [had] any formal training for acting outside of programs that were a few months long," she says. "But it was working at the shelter that I had learned and witnessed many depths of humanity." Her warmth and empathy are particularly affecting when she finishes posing after nearly an hour, wipes her sweat with a towel, then turns to ask me if I'm OK.
Barnaby's Rhymes For Young Ghouls found Devery working with an Indigenous director, on an Indigenous story, just five minutes away from her reserve. She was galvanized by the intimacy she felt reading the character breakdown for Aila, a 15-year-old Mi'kmaq on the Red Crow Reservation in 1976. It all signaled a world of possibility for Devery, who won a Canadian Screen Award for the role. But, she found, the experience was the exception. "I moved to New York, and then I blew through all my money because all the jobs I had lined up all fell through like clockwork," she recalls. It was a lonely and isolating realization to find that there were so few roles for Indigenous actresses. "I had to tell my agent, 'If I'm going to have a sex scene, it's not going to be in buckskin, and it's not going to be in a bed of furs.'" With the realization that she'd need to create the stories she wanted to tell herself, Devery began writing and directing projects like her 2016 award-winning short Stolen.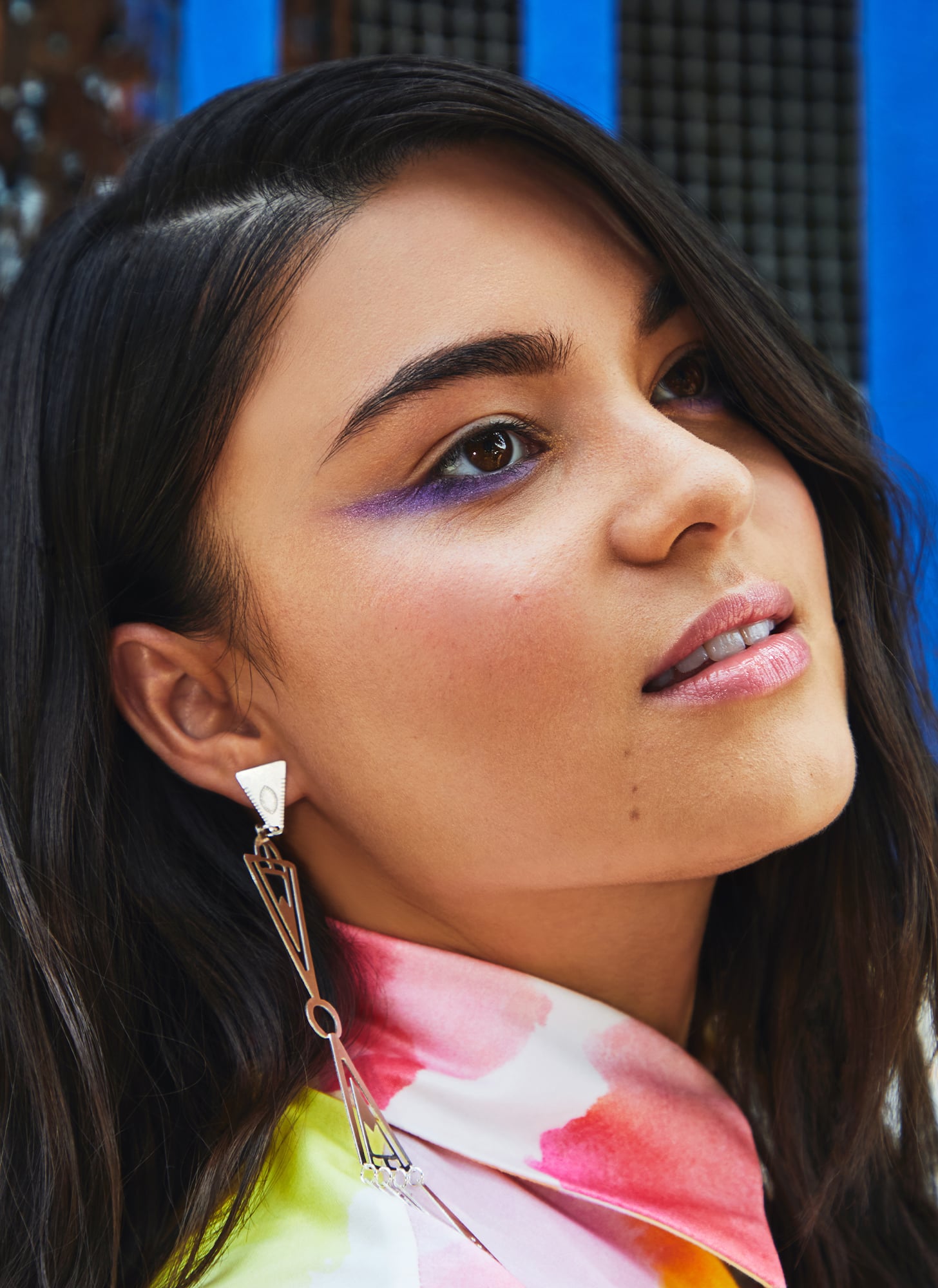 Affirmation would continue to find its way to Devery's work. For American Gods, she channeled her queer identity and tenacity into Sam Black Crow, a two-spirit Cherokee character. Her roles on comedies like Rutherford Falls and Reservation Dogs allowed her to share in the presentation of Native humor. For the latter, Devery experienced the fullness of working alongside an entirely Indigenous cast and crew. Cocreated by Seminole/Muscogee filmmaker Sterlin Harjo and Māori powerhouse Taika Waititi, the FX dramedy captures the life and times of four rebellious Indigenous teenagers in Harjo's native Oklahoma. Working on the show marked the first time Devery saw Indigenous traditions, like letting the elders eat first, honored on set.
Before banking the role of Elora Danan Postoak, Devery reached out to Sterlin with a heads up that she'd be auditioning. At the time, he just couldn't see the older, more sophisticated actress playing a scrappy teenager. "I think back to thinking that maybe it wouldn't work, and I can't imagine that now. She has this quiet, undeniable strength and power that she possesses as a human being — that she doesn't have to talk about, that she doesn't have to show, but it's there." Sterlin gets choked up. "I feel weak next to her. I feel like she holds me up. And I feel like she has been that for this project." This kind of high praise is not hard to come by from Devery's friends, collaborators, and peers.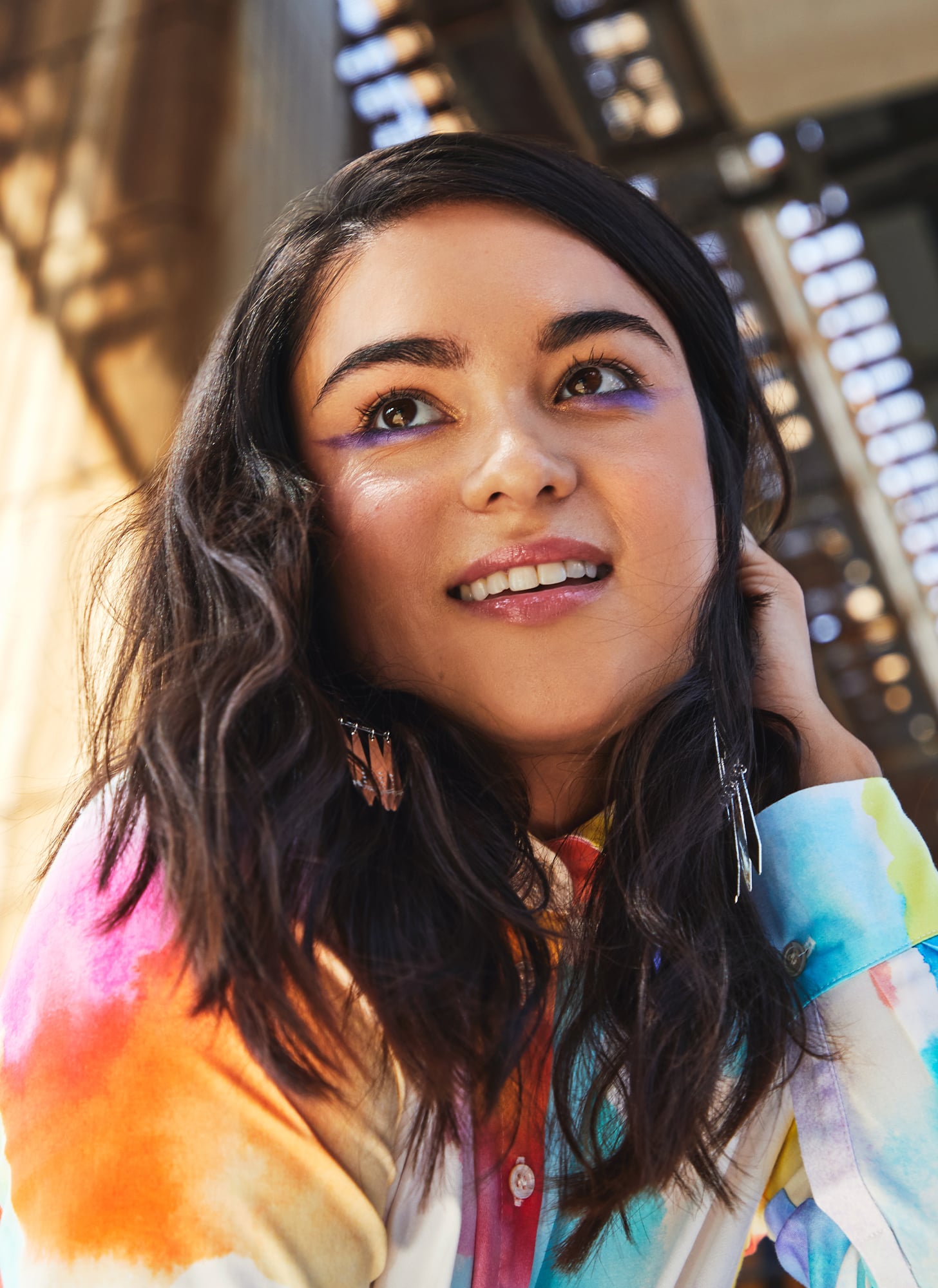 Devery's penchant for loving leadership was modeled to her by the women who raised her. When she thinks of Kahnawá:ke, intergenerational ties between grandmothers, mothers, aunties, and sisters come to mind. "The women of my community are the center of our cultures. We are matrilineal, we're matriarchal," she says. "With us, we didn't have last names originally. We didn't need them because we had a clan system, and you get your clan from your mother." Time and time again, Devery's seen the women in her family persevere. Devery's paternal grandmother was the principal of her community's elementary school and is a leader in language preservation. Her maternal grandmother has schizophrenia and is under Devery's mother's care. It's with their collective strength that Devery's able to forge her own journey. "I am here luxuriously deciding to not only survive, but to live my life and thrive and check in with myself and find my path forward and what the best way is for me, when the people who came before me didn't have that option," she says.
Temperatures in the city and Devery's hair are both reaching their heights for the day, her sculpted high ponytail revealing a trendy undercut. Since her next slay will be indoors, the right playlist becomes a paramount decision. She smirks as she requests a playlist called Crying on the Dance Floor. By the time the pulsating synths of Robyn's "Dancing on My Own" pour through the speakers, we're all in an absolute zone.
This time, the fashion is more utilitarian: her black 3.1 Phillip Lim one-piece and graphic eyeliner are offset by metallic Stella McCartney platform loafers. It's a sharp contrast from the first look, but Devery's used to sharp contrasts. "Even though I'm a soft-spoken Mohawk, [it] doesn't mean that I don't have that same fire that's in the rest of my community," she says. As a born and bred activist, she fights against injustice on multiple fronts — as a Mohawk, as an Indigenous artist, as a queer woman, and as a human being.
Devery is an avid supporter of organizations like Stop Line 3, which is rallying against the expansion of the Line 3 pipeline from Canada to Wisconsin. "It's a plague that Indigenous people, specifically land defenders and water protectors, are trying to prevent in order to protect our territories," she says. According to the Braided Justice Collective, the issue sits at the intersection of human rights, Indigenous rights, women's rights, public health, and police brutality. As someone whose own community fights against police violence — her great-uncle was killed by police — Devery also speaks out in support of the Black Lives Matter movement. "As an empathetic person, I knew that I needed to be of service and to also lend my voice in hopes that all BIPOC communities would stand together and assist each other in dismantling white supremacy," she asserts.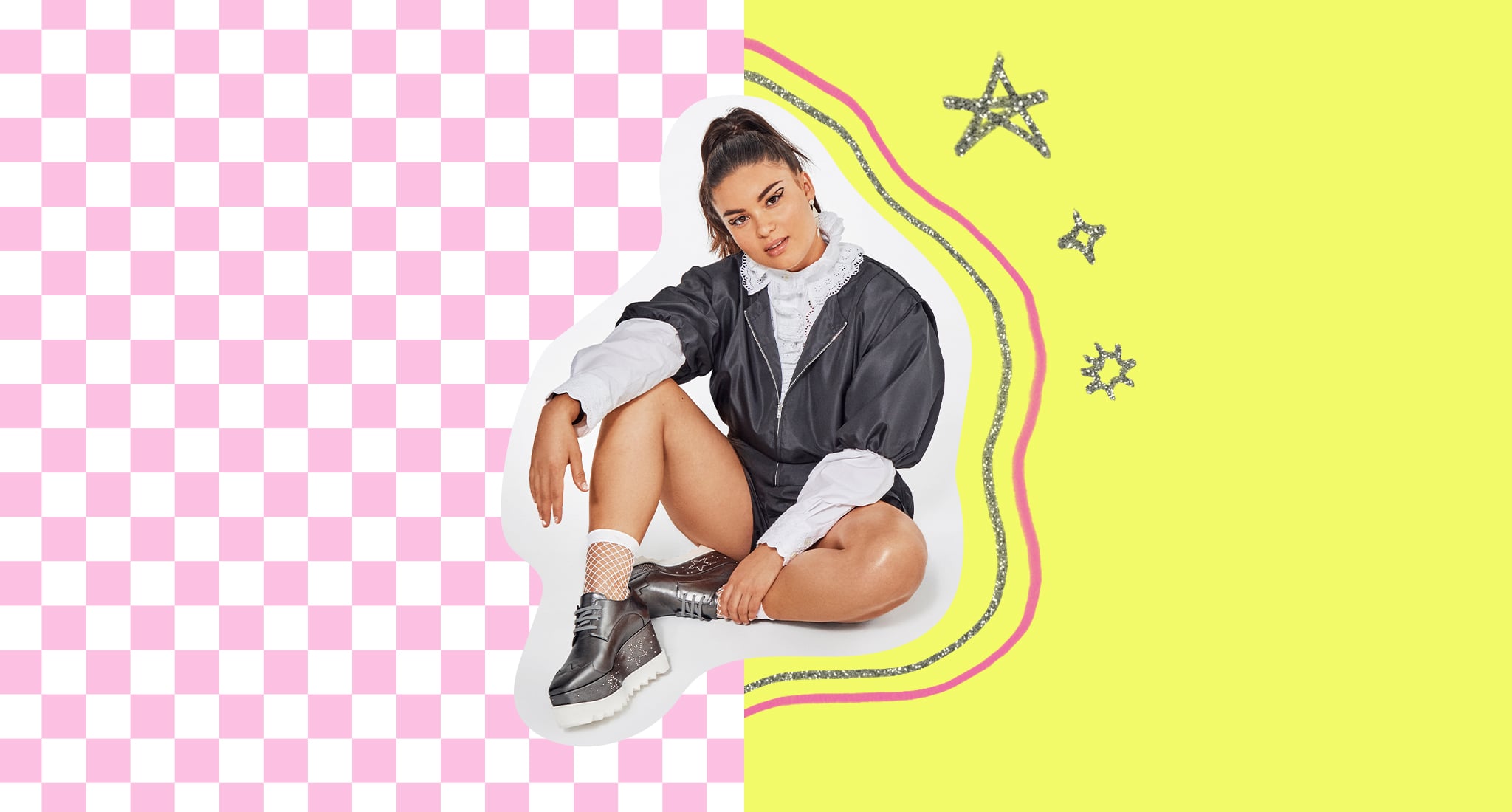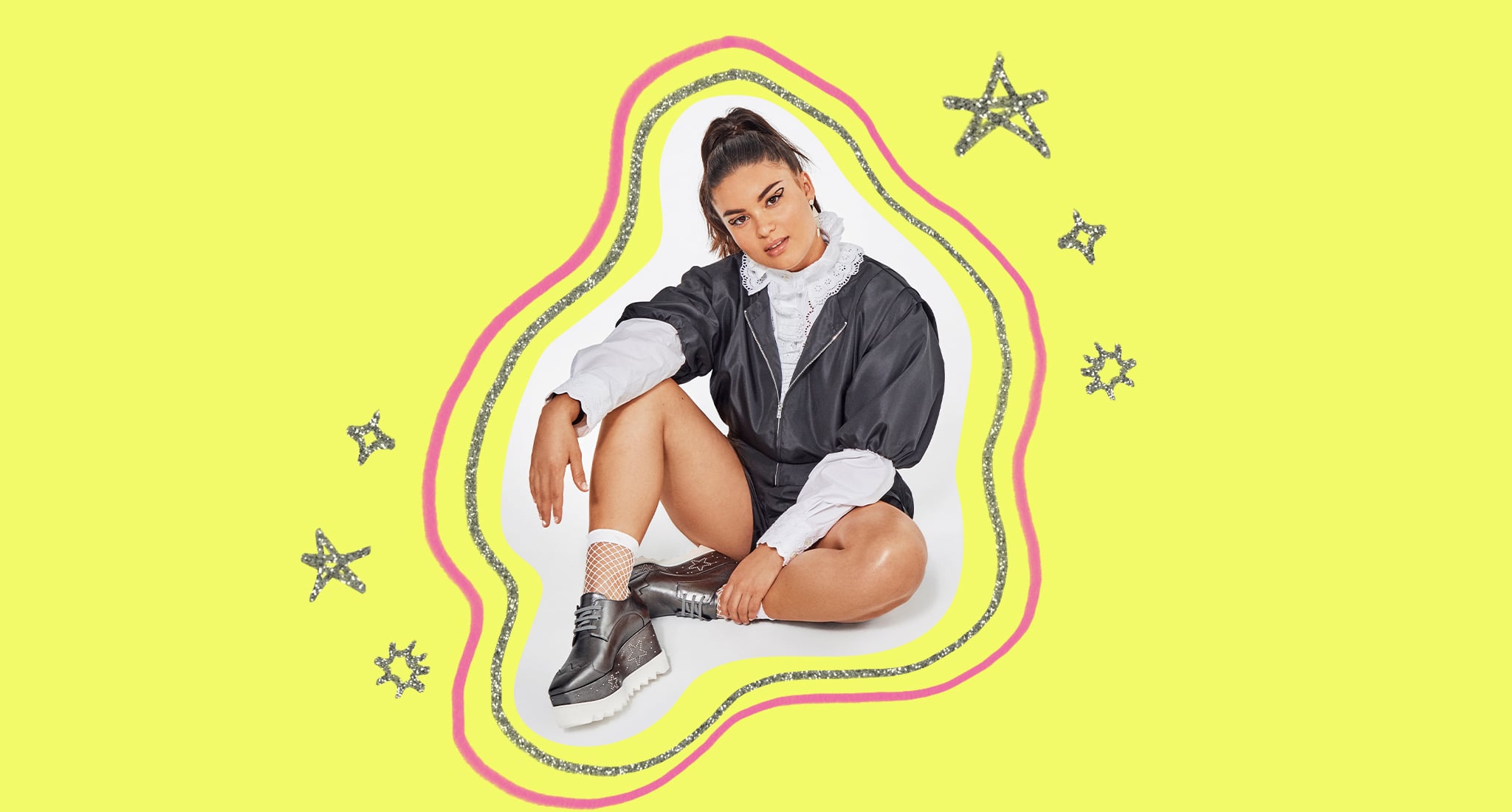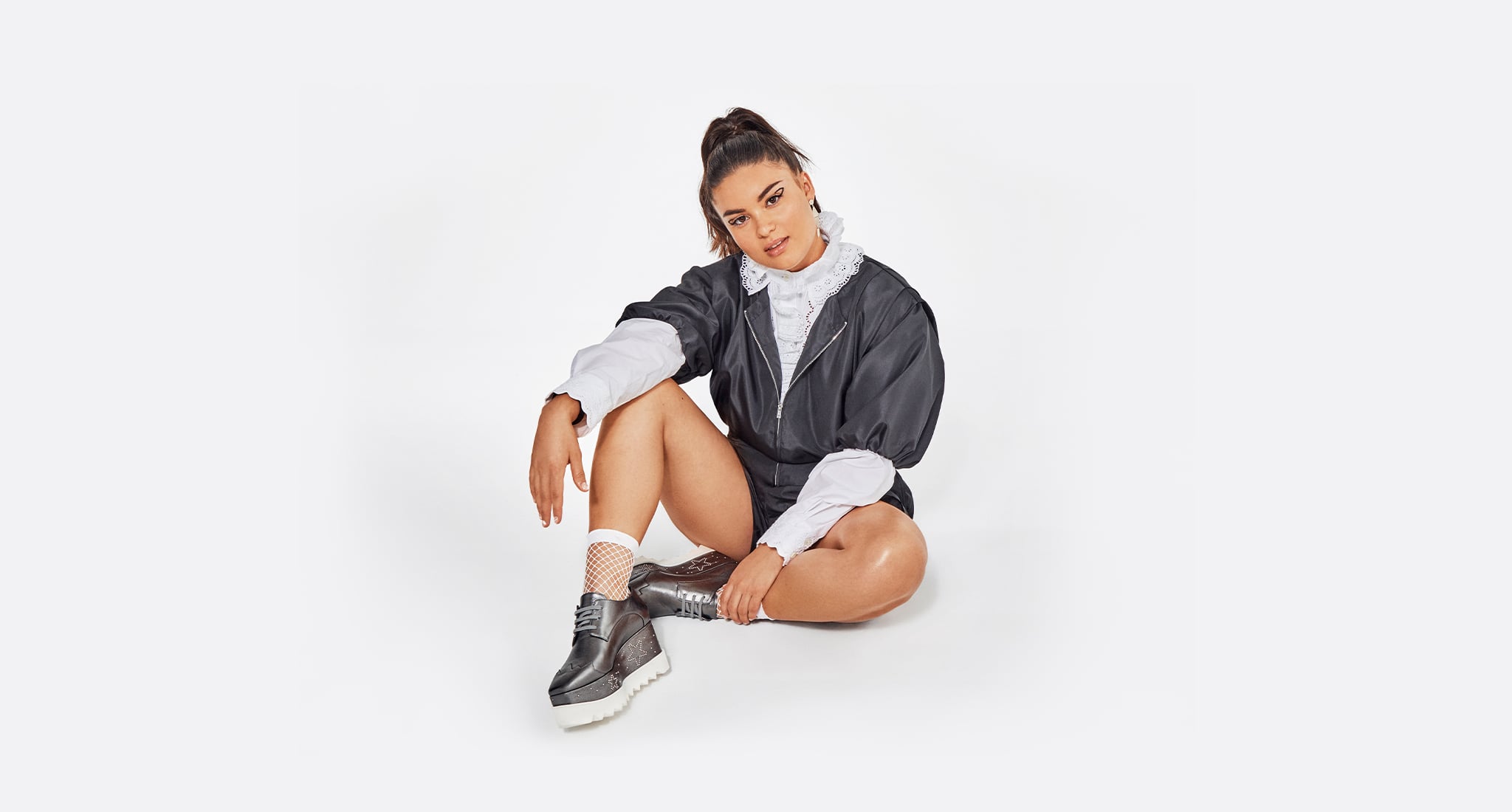 Back home, Devery's seeing positive changes come about for queer and Indigenous youth. "More and more young people are coming out in my community, on my reserve, and it makes me hopeful for the future," she says. Her community's cultural reclamation continues as well. "I think there were fewer than a thousand Kanien'kéha speakers left in my community, and now, my niece is being raised as a first-language Mohawk speaker."
It's clear that Devery's life's work will never be about just any one person, any one identity, or any one cause. Her lived experiences — and her heart — are just too expansive.
"I'm just trying to do right by myself and by little Devery," she says, earnest as ever, "and by the communities that I'm a part of that I love and embrace me so deeply."
Creative
Photographer: Matthew Kelly
Stylist: Dana Avidan Cohn Assistant Stylist: Paige Barrett Hair: Akihisa Yamaguchi Makeup: Jaleesa Jaikaran Creative Direction: Jae Payne Art Direction: Meg Konigsburg
Design: Patricia O'Connor, Becky Jiras Production: Cassie Doyle Post-Production: Bonnie Mills, Whitney Moore
Editorial and Video
Editors: Lindsay Miller, Lisa Sugar, Mandy Harris Copy Editors: Mary White, Chris Roney, Bryce Aston
Talent Booker: Lindsay Miller
Video Production: Alison Noël, Drew Warren, Jon Randhawa, Kyle Cowgill
Styling
Look 1: Romper: 3.1 Phillip Lim, Top: Paco Rabanne, Shoes: Stella McCartney, Earrings: Ataumbi Metals Look 2: Outfit and Shoes: Louis Vuitton; Look 3: Dress: Mira Mikati, Shoes: Jimmy Choo, Earrings: Ataumbi Metals
Source: Read Full Article