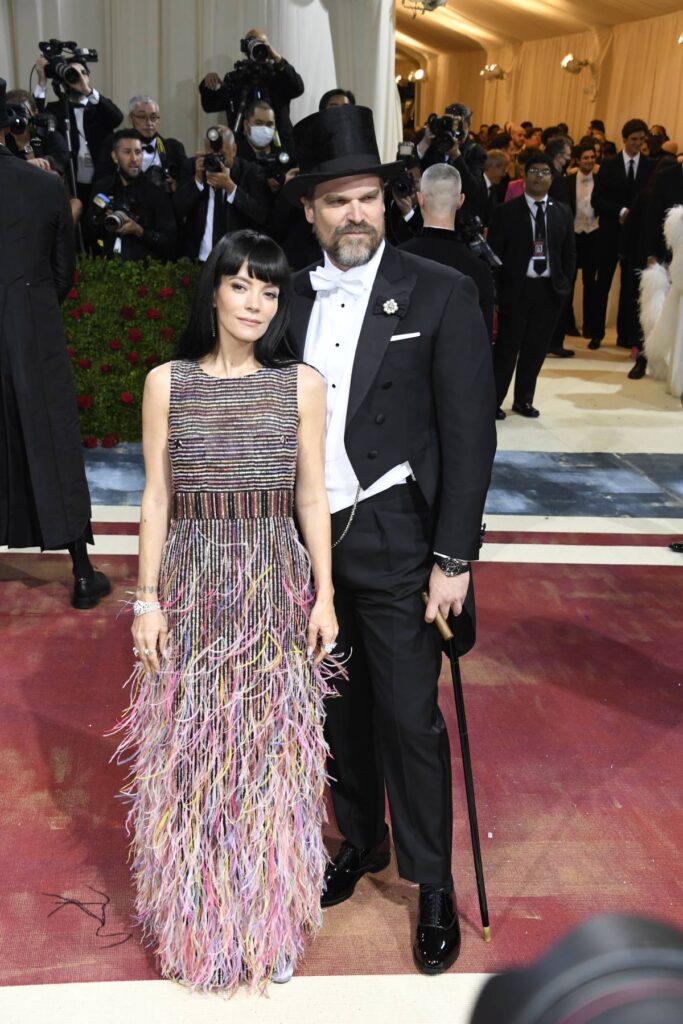 We've been covering David Harbour and Lily Allen's romance since it was first a rumor. However, looking back, I've never once covered how they met. To read my accounts, they just emerged from a Brooklyn subway tunnel one day, connected at the mouth, and the rest is history. But no, apparently there was an official story of them meeting backstage at a talk show and hitting it off. And now that you know that, forget it. Because it's a cover story for what really happened, which is they met on the dating site Raya. David was in London, filming Black Widow, and Lily was Italy when the two connected on the site. They texted for a while and by the time they went on their first date, it already felt right. So right, in fact, that David was confident enough by the third date to throw everything he had at Lily. And by the end of that date, he knew he was in love.
On his off screen love: Harbour and his wife, the British musician and actor Lily Allen, have two stories about how they met: the fake, pointedly acceptable story that they ran into each other backstage at a talk show, and the truth, that they found one another on the ultra-exclusive dating app Raya. "I was in London alone, doing Black Widow, on this app, going on dates and stuff. And yeah, I started texting with her, she was in Italy at the time — we got together, went on a date at the Wolseley, and it was, you know, she's fucking unbelievable."

And when did he fall in love with her? "She claims to have fallen in love at first sight with me — I mean, who wouldn't?" He laughs. "I remember the exact moment. It was our third date. I was just in this phase, where I was like, I'm just going to be brutally honest about everything, because why lie? And I told her something about my life, about my beliefs…" He hesitates. "It would take a really extraordinary person to be accepting of the things that I said. And I remember thinking: Wow, that's somebody I want to be around."
[From British GQ via Just Jared]
I was not one to fall in love easily so any time someone says they fall so quickly, I'm so curious what that must be like. I realize Lily's account might be hyperbole, but maybe it was love at first sight. If they'd been talking so much prior, she could've felt the connection with David before meeting him. Maybe she allowed herself the vulnerability to be open to falling in love that quickly because she already knew she could trust him. He certainly proved worthy of it. David's story of what he told Lily is almost ominous. Like, what did he tell her? It's obviously something that would send most people packing. But thank goodness Lily is more open minded than most because even though it's only been a few years, this paring has really grown on me. And I'm glad David 'came clean' about using a dating site to meet Lily. I've started asking my friends about the dating sites they use because I realized not asking them looks like I think there's something wrong with it. It's been fascinating! And it led me to sign up for Bumble BFF, which I didn't even know about before one such conversation.
Elsewhere in the interview David addresses his other relationship: Joyce Byers aka Winona Ryder. Highlight the blank space after this for Stranger Things season four spoilers. Since Hopper and Joyce finally get together this season, people are losing their minds. I thought they hooked up last season – shows you how much I pay attention to the show. But, even though it's one kiss, David must accept he has two wives in the eyes of the fans now: Lily and Winona. Those are the rules, we just enforce them. He better not break either of their hearts.
https://www.instagram.com/p/CcaFtxwseOS/
https://www.instagram.com/p/CcXkoEusaQ2/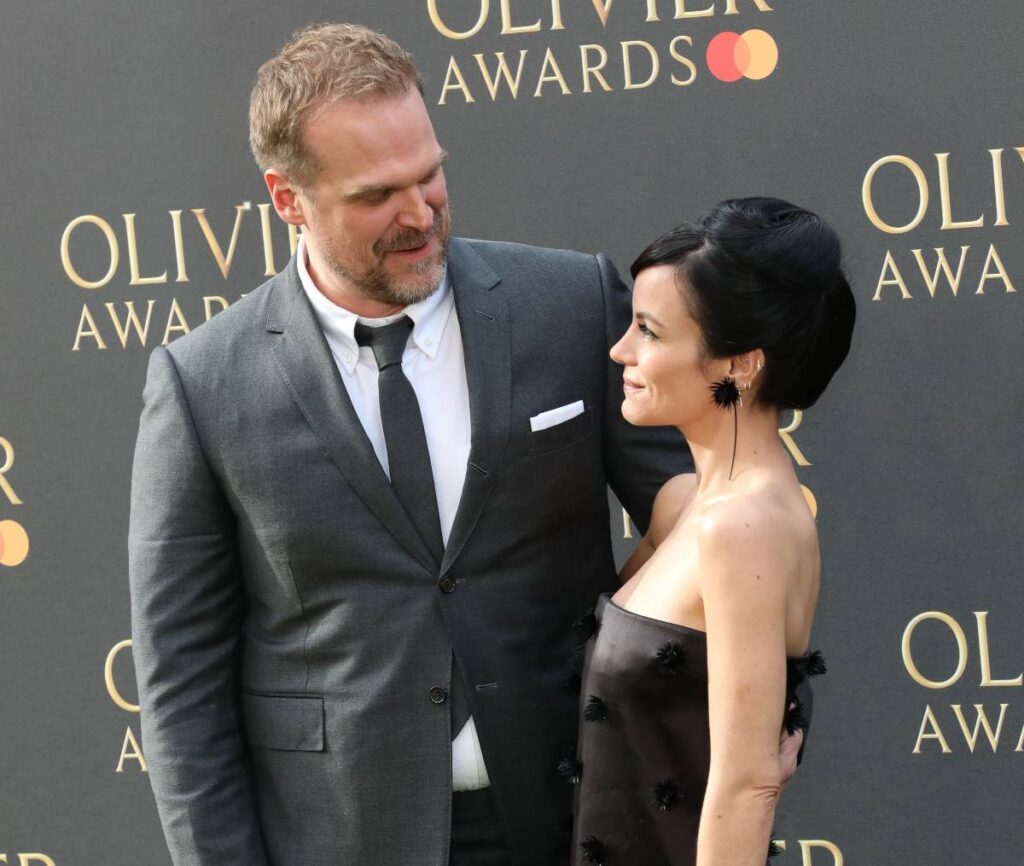 Photo credit: Avalon Red and Instagram
Source: Read Full Article