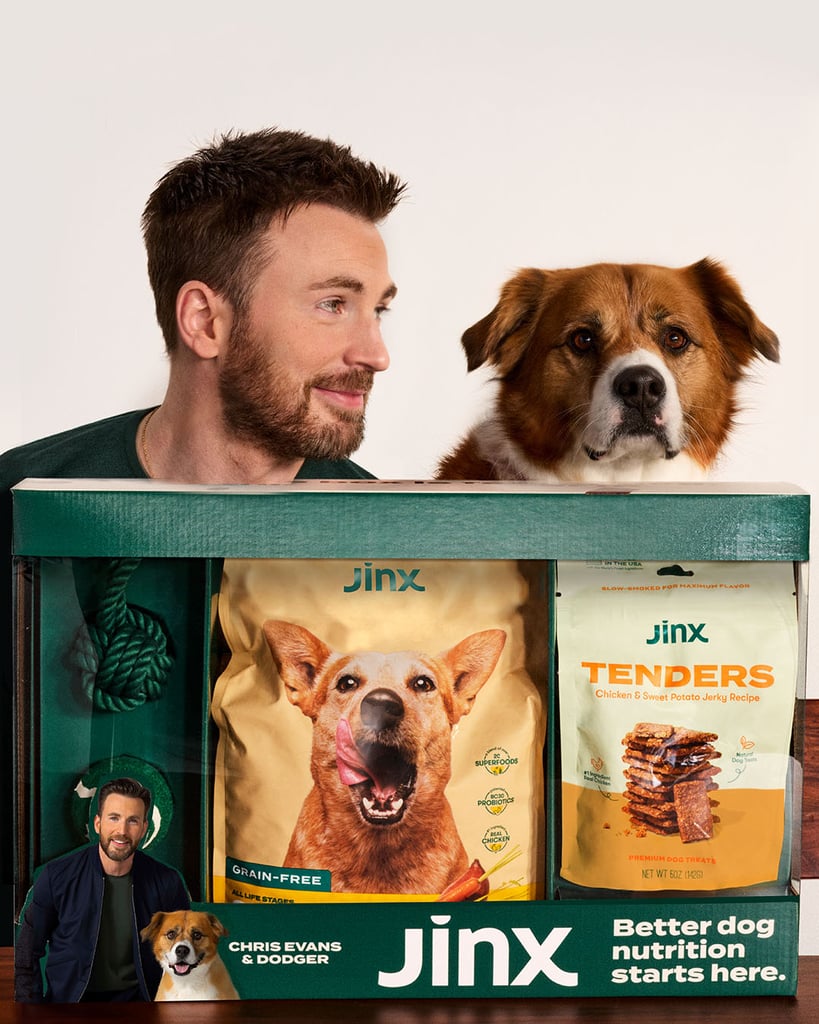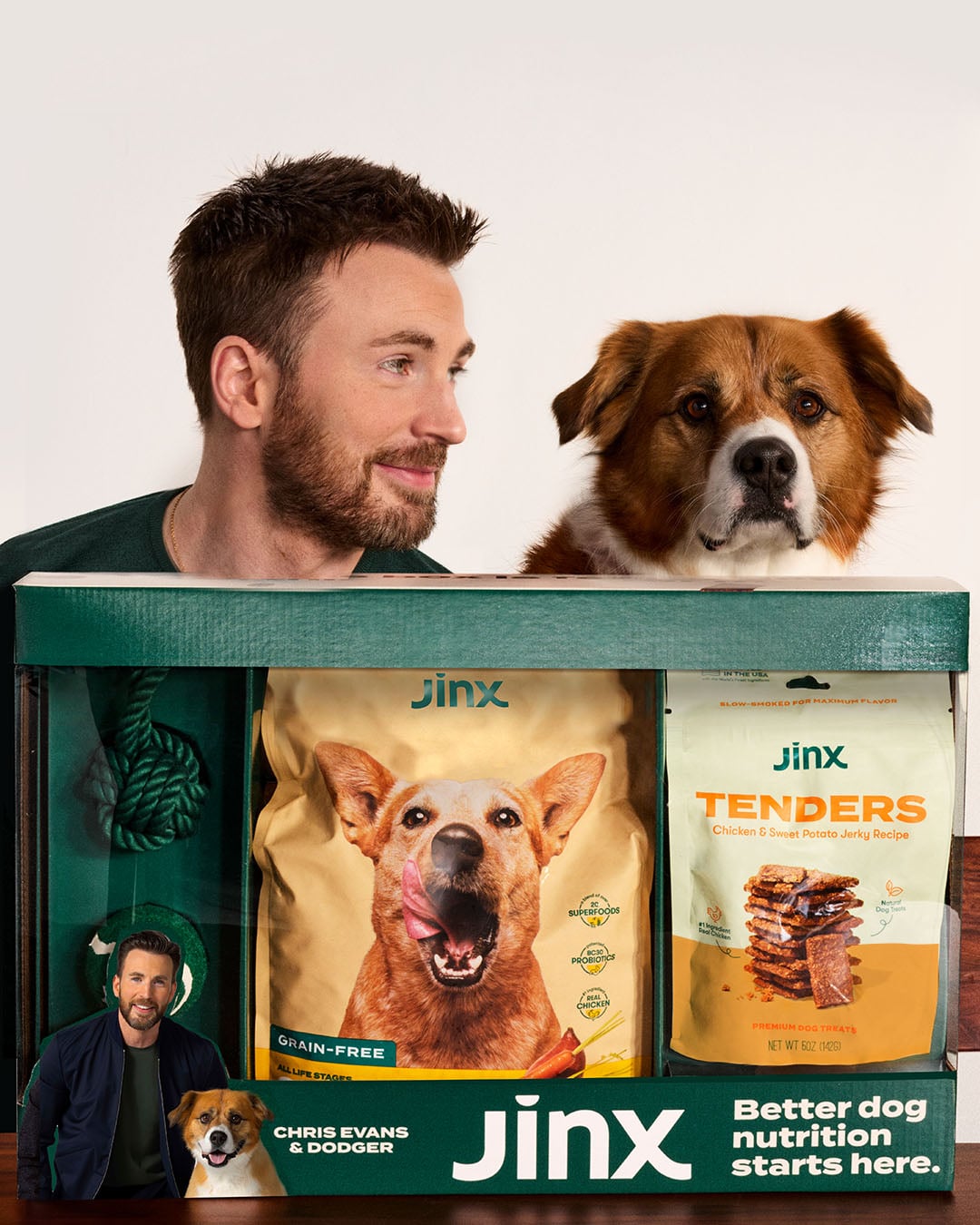 Image Source: Jinx
They say dogs are a man's best friend, and that statement couldn't be more true for Chris Evans and his dog, Dodger. The 41-year-old Avengers star adopted Dodger in November 2015, and it was practically love at first sight for Evans.
At the time, Evans had been shooting a movie in Savannah, GA, and he just happened to be filming at a shelter the day he met Dodger. "I wasn't planning on getting a dog. My previous dog had died a few years earlier, and I just was like, 'Oh my God, am I going to get a dog today?'" he tells POPSUGAR. "And I just thought, 'Man, this dog doesn't really look like he belongs here.'" Evans recalls the pup reminding him of Artful Dodger from the 1988 movie "Oliver & Company," which is how he got his now-famous pet's moniker. "I auditioned a couple other names and just couldn't get Dodger out of my head."
https://www.instagram.com/p/CPGkd_Xl4LU/
Since adopting Dodger, who will be turning 8 this year, Evans has been treating fans to some ridiculously cute glimpses of his furry friend on Instagram — so much so that Dodger has pretty much become a star in his own right. Most recently, the two teamed up with dog nutrition brand Jinx to launch the Dog Dream Box ($19), which includes a bag of Jinx kibble, slow-smoked chicken-tender treats, a tennis ball, and a rugged rope toy, inspired by the toy Dodger came home with when Evans rescued him. The actor, who's an ambassador for the brand, says the collaboration was a "no-brainer" for him. "Dodger just loves it. He is the most honest critic you can find," he says of the sweet boy, who loves the Jinx Tenders treats. "He's the only review I need."
Despite the adorable Jinx campaign and countless Instagram photos, Evans says Dodger is actually not a big fan of the camera. He reveals, "[If] you get the phone out, you're lucky if you get one shot, [because] then he's out of there. It's so strange. He doesn't love the camera as much as my Instagram would present."
However, Dodger does love people and other dogs, though he does get a little protective of his owner. "He gets a little jealous if I start giving another dog a little bit of love. He butts right in there. He doesn't like that, but he loves new people and he is wonderful with dogs," Evans says. "He is just a little possessive of me, which I think is adorable." Dodger's love of people could be attributed to the fact that he frequently accompanies Evans to work. "He comes with me to every movie. He absolutely loves it. He's a real social butterfly. He loves seeing people on set, and people on set love him," Evans adds.
Evans is currently starring alongside Ana de Armas in Apple TV+'s star-studded new film "Ghosted. He's also gearing up for the releases of two more projects later this year, Netflix's "Pain Hustlers" with Emily Blunt and "Red One," a holiday action film with Dwayne Johnson. With such a busy schedule, Evans says seeing the world through Dodger's eyes serves as a "good reminder to stay present." He notes, "A lot of times, if I'm having a particularly heavy day, it's nice just to look at Dodger and remember how simply, happily, peacefully, and joyfully he moves through the world."
Source: Read Full Article