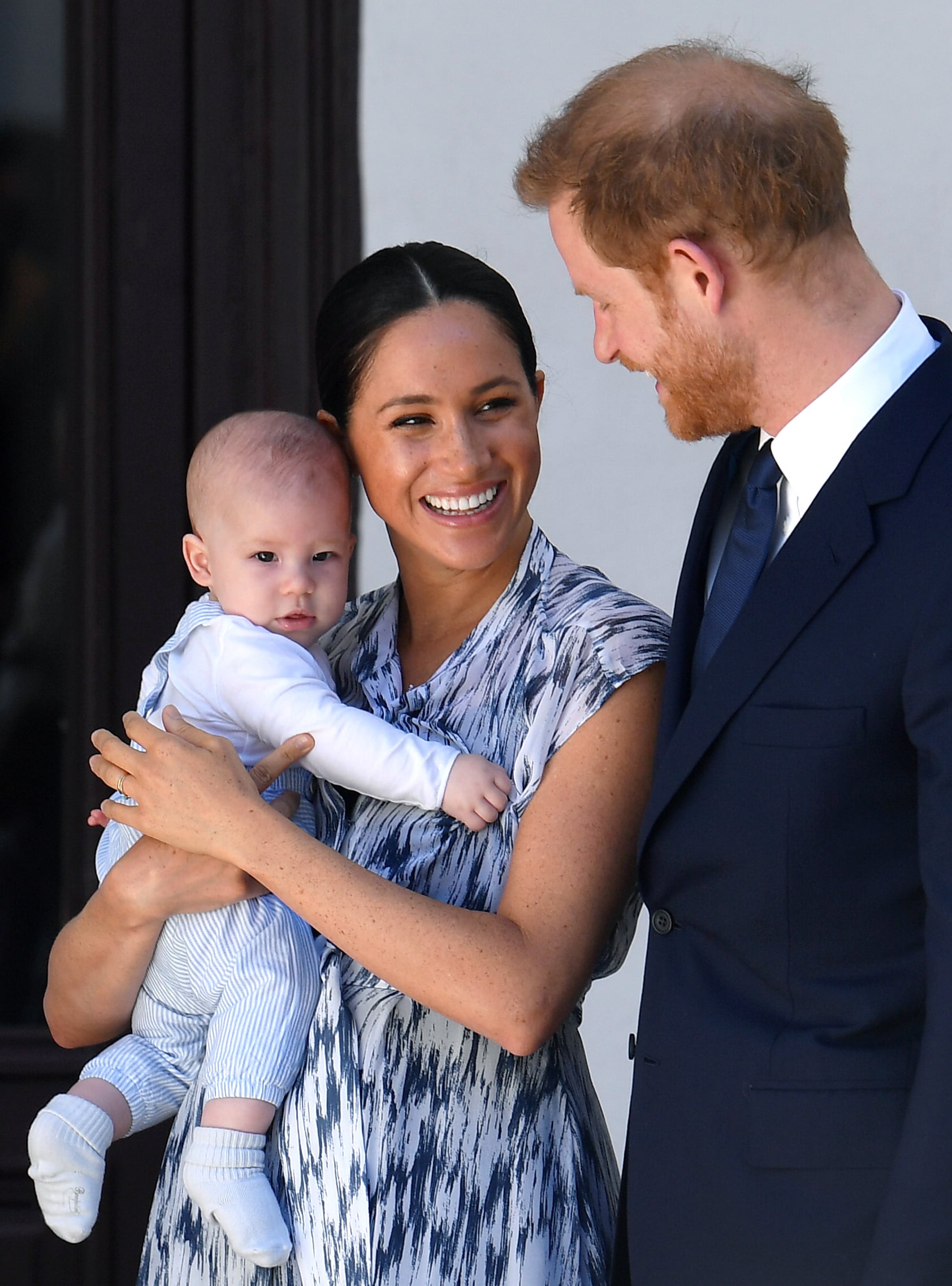 Image Source: Getty / Toby Melville – Pool
Meghan Markle and Prince Harry have finally revealed their 2020 holiday card ahead of their first Christmas in the US. On Wednesday, UK-based animal welfare charity Mayhew debuted the card, which featured a beautiful illustration of the couple with their 19-month-old son, Archie, and two dogs, Pula and Guy, along with the words, "Wishing you a very Merry Christmas and a happy new year." Archie, who now seems to have red hair just like his dad's, is the star of the festive drawing, while his parents are all smiles hanging out in their backyard.
The sweet card gives us a look at the family's home in California, as the drawing is based on a photo that was originally taken by Meghan's mother in the couple's backyard, according to a spokesperson for the duke and duchess. "The small Christmas tree, including the homemade ornaments and other decorations, were selected by Archie, and the tree will be replanted after the holidays," the spokesperson said.
Source: Read Full Article