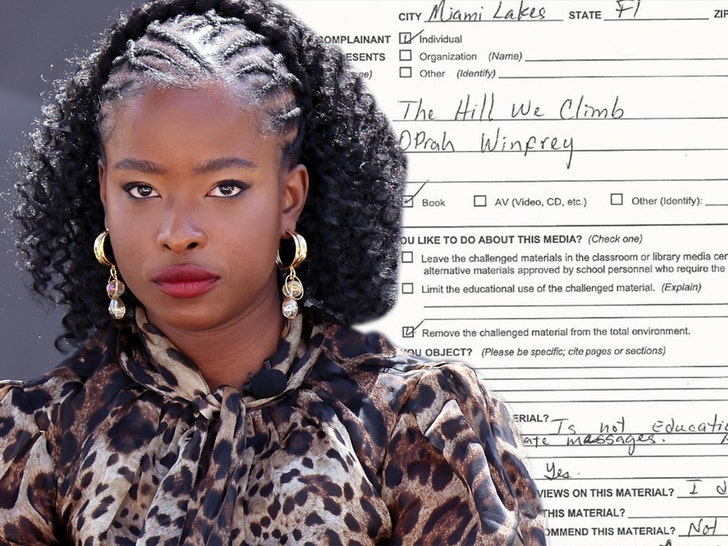 A school in Florida has put the kibosh on its younger students reading Amanda Gorman's powerful poem — the one she read at President Joe Biden's inauguration — after one parent claimed it was riddled with hate … also claiming it was penned by Oprah.
The Bob Graham Education Center in Miami Lakes imposed the prohibition on Gorman's "The Hills We Climb," making it available only to middle schoolers at the K-8 school.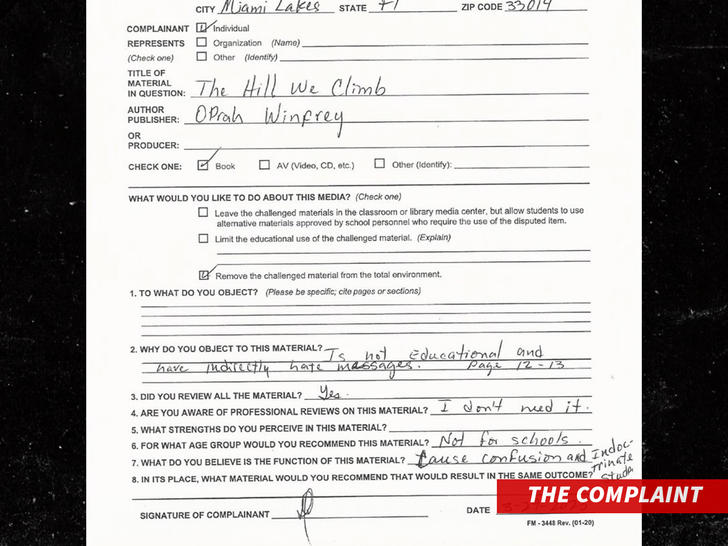 Daily Salinas, the complaining parent, filed a complaint in March, claiming the poem could cause "confusion and indoctrinate students" with "hate messages" … adding a specious claim Oprah was the writer and not Gorman.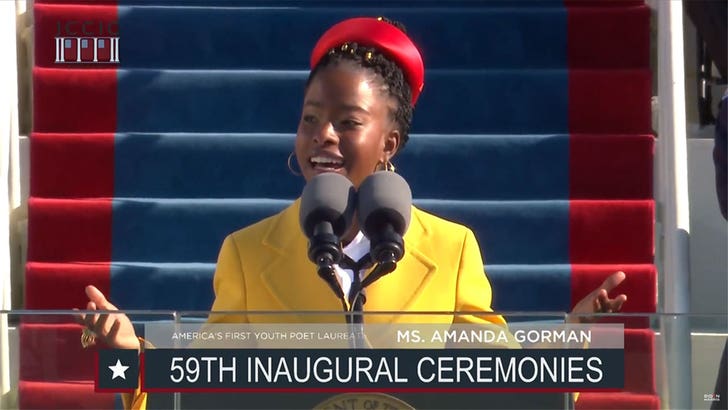 After learning about the ban, the 25-year-old poet took to social media to call out Salinas … saying, "So they ban my book from young readers… fail to specify what parts of my poetry they object to, refuse to read any reviews, and offer no alternatives." She says she's "gutted" that it takes only 1 complaint to get works of art removed.
Waiting for your permission to load the Instagram Media.
Gorman now says publisher Penguin Random House is teaming up with PEN America — an org that defends free expression through literature — to fight back against book bans with a lawsuit.
For the record … Gorman's poem is about unity in America and the hope that the country can come together in a time of such divisiveness — you'll recall, Gorman read the highly-praised poem on Capitol Hill just weeks after insurrectionists stormed the exact same location.
Source: Read Full Article