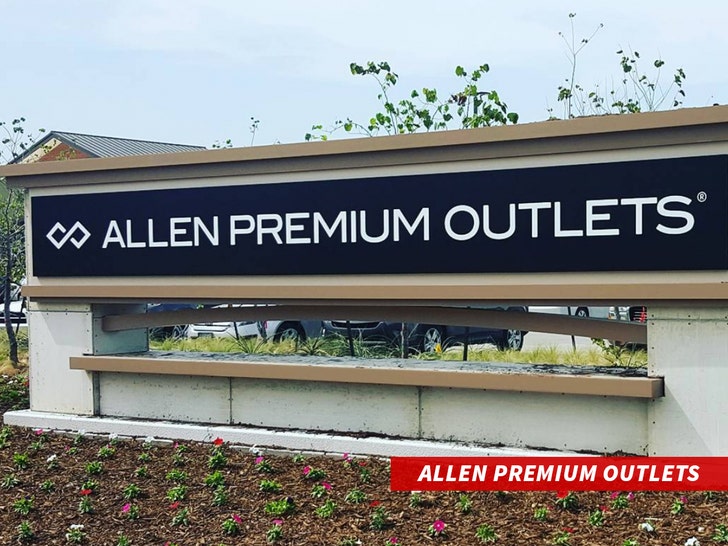 An active shooter has been reported at an outdoor mall in the Dallas-Fort Worth, TX area — and videos are starting to surface showing the fear and chaos as people run for their lives.
Police said Saturday that they're responding to reports of someone opening fire at the Allen Premium Outlets, and are warning to public to steer clear of this area … as the situation is fluid. First responders could be seen rushing to the scene and evacuating patrons.
Clips have made the rounds on Twitter, which show tons of bystanders booking it toward the parking lot and out of buildings — this while multiple gunshots are heard being fired off.
As of now, there've been no confirmed reports about injuries and/or fatalities from the authorities — but some preliminary info that's starting to circulate suggests there may be as many as five victims so far. The Allen Premium Outlets is currently on lockdown.
Other video shows swarms of shoppers — including families and children, all of whom are panicked — forming lines as they trickle into the open area away from the shops.
One video in particular — which is incredibly graphic — is making the rounds and appears to show footage taken from a news helicopter that's on the scene — which appears to show a string of bodies covered in tarps on the ground … with blood seeping out.
It's unclear if the shooter is still at large, or if the scene is still active at this point. All Allen PD has said thus far is that they're there and dealing with it.
Story developing …
Source: Read Full Article