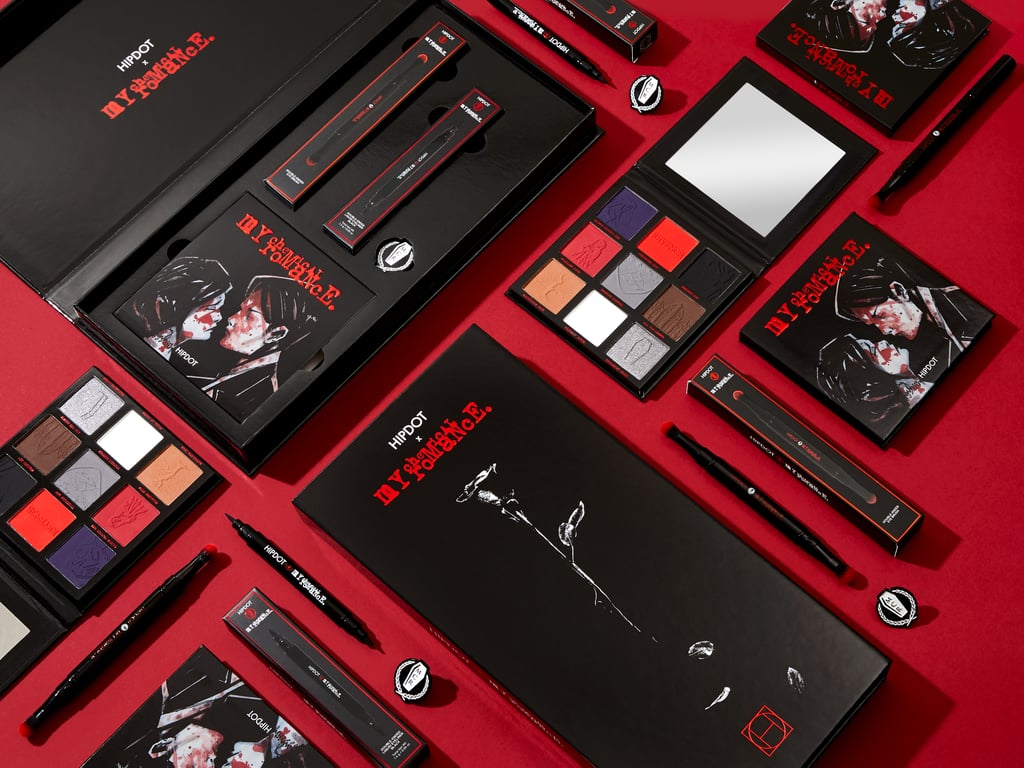 There's Now a My Chemical Romance Makeup Collection, and I Swear I Feel Like a Teen Again

My Chemical Romance has something sweet in store for those of you who let the band guide you through your emo phases as teenagers. While it's not a reunion concert, it's equally as exciting (depending on your interests). The beloved rock band has teamed up with indie brand HipDot to release a limited-edition makeup collection inspired by their 2004 album, Three Cheers for Sweet Revenge.
The collection features an eyeshadow palette, a double-ended liquid eyeliner, and a double-ended eyeshadow brush. The eyeshadow palette comes with nine shades that are a mix of tan colors, reds, a dark purple, a metallic silver, and a black. The brush is retractable with one side for applying shadow and one side for blending it in, and it feature's the band's logo on the side. Each item can be purchased either separately or in a collector's box that's embellished with the original album artwork.
The HipDot x My Chemical Romance collection will be available on HipDot's official website as well as at Hot Topic and Ulta beginning on Dec. 10. The products range in price, from $12-$64. Get a sneak peek at everything included ahead.
Source: Read Full Article