I've learned the hard way that wearing sunscreen every day is non-negotiable. Ever since I started taking oral acne medication, I noticed that my skin has been a lot more sensitive to the sun, and I've had to go through quite a few burns — especially on sensitive spots like my lips — before realizing I need to carry SPF with me at all times for reapplication.
I used to be someone who thought that wearing makeup with SPF was enough for a long day in the sun, but I was wrong. "An individual would need to use a significant amount of makeup (seven times the typical amount of foundation that one wears on a daily basis) to achieve the level of SPF listed on the makeup packaging," Onyeka Obioha-Lolagne, MD, board-certified dermatologist, previously told POPSUGAR. "The little protection makeup does have is an added bonus on top of sunscreen, but not enough by itself."
After searching for years, I finally found the one product that works to protect my skin against sunburn without fail: the Sunbum Original SPF 50 Clear Lotion ($12). It has over 4,800 five-star reviews on Amazon, and shoppers say it's gentle for use around the eyes, hydrating enough to replace a moisturizer, and smells amazing — all statements I can confirm are true.
Ahead, read my full review of the Sunbum Original SPF 50 Clear Lotion.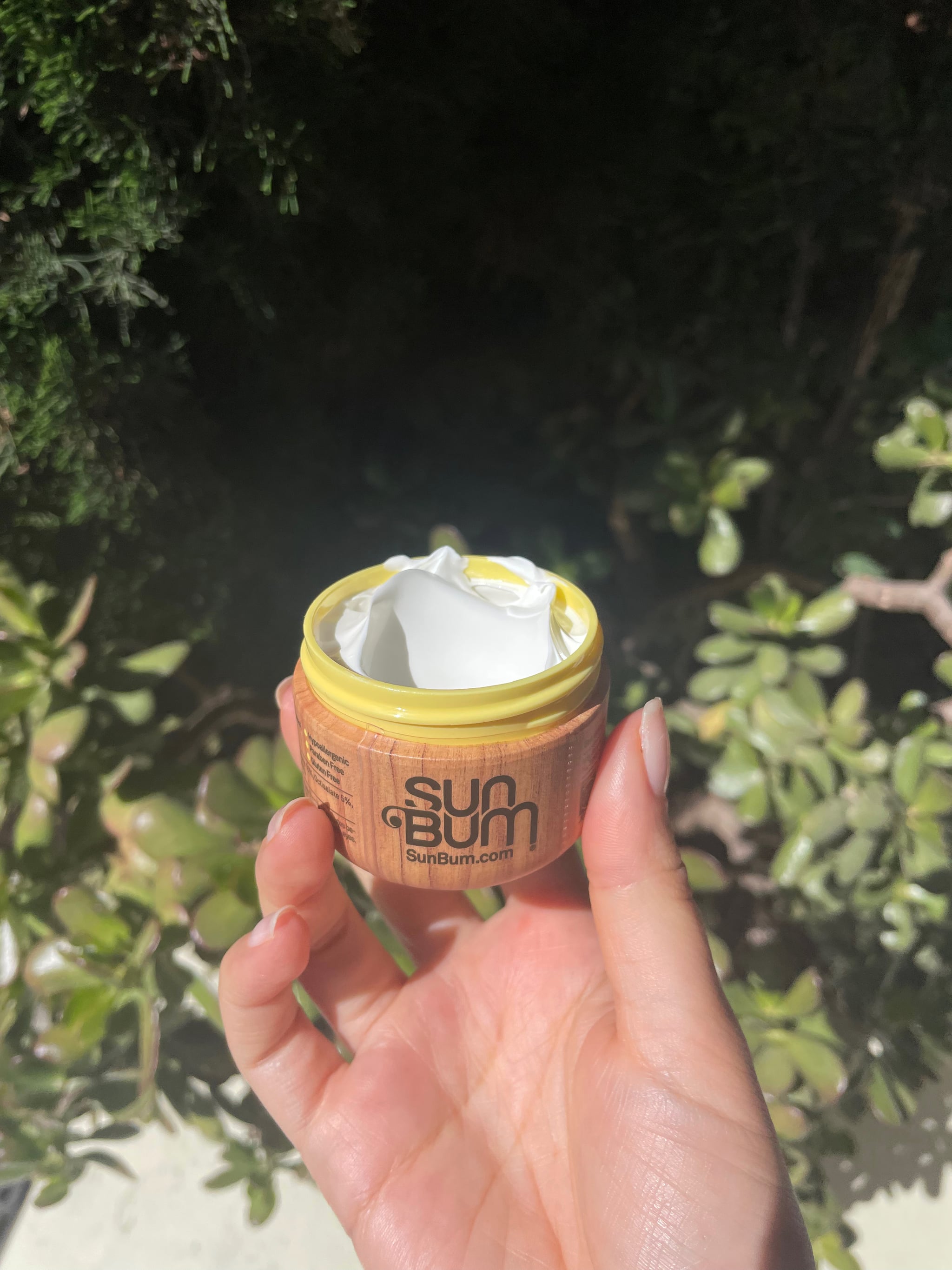 About the Sunbum Original SPF 50 Clear Lotion
It's a mineral sunscreen.
Active ingredients include homosalate at 10 percent, octisalate at five percent, octocrylene at 10 percent, and zinc at seven percent to protect from UVA and UVB rays.
It contains aloe to soothe, as well as vitamin E, an antioxidant that prevents free radical damage to skin.
The product is oxybenzone and octinoxate free.
It's cruelty-free, gluten-free, and paraben-free.
It's also Hawaii Act 104 Reef Compliant.
It's water resistant for up to 80 minutes.
What I Like About the Sunbum Original SPF 50 Clear Lotion
I have no idea why but my bottom lip is the first thing to get sunburned. If I spend even five minutes in direct sunlight, it's guaranteed to blister. I even have red pigmentation on my bottom lip from sun damage.
It became such a problem that I reached out to numerous dermatologists asking for lip sunscreen suggestions, but none of them worked. It wasn't until I found this product that I was able to feel safe out in the sun with my bottom lip exposed.
It goes on clear (unless you layer on a bunch of it), smells really freaking good, and it's hydrating enough to use all over my face without becoming drying. Another bonus: the packaging is tiny and TSA-approved, so I can bring it with me on all of my trips in my carry-on.
How to Use the Sunbum Original SPF 50 Clear Lotion
The brand recommends applying the product liberally 15 minutes before sun exposure. They also recommend reapplying after 80 minutes or sooner if you're swimming or getting sweaty. I typically apply it as instructed on my face, lips, ears, and tattoos. For larger areas of my body, I usually rely on a spray sunscreen.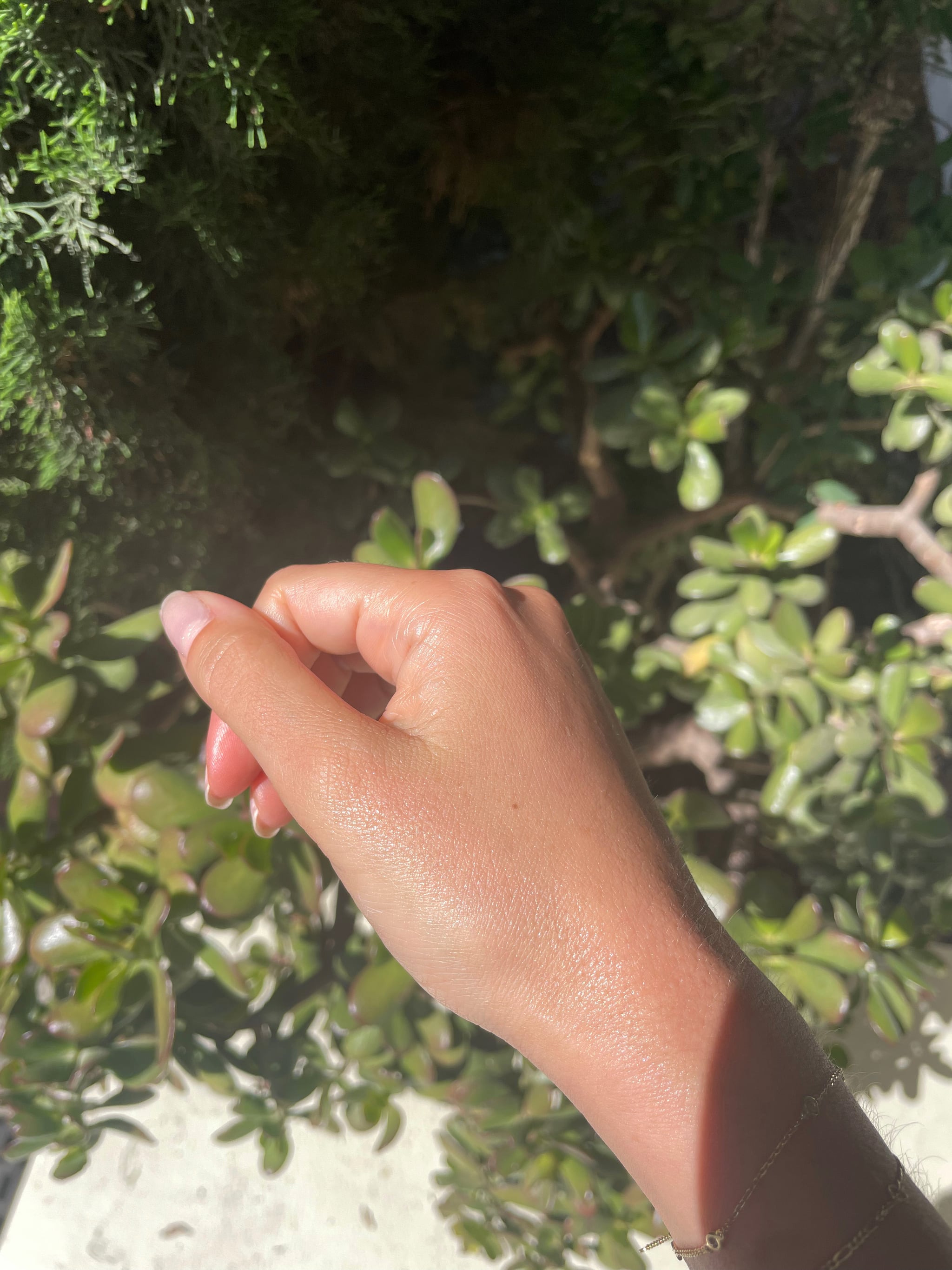 What to Consider Before Trying the Sunbum Original SPF 50 Clear Lotion
Although my obsession with this product is real, there are a few downsides. It comes in a tub, which can get a little messy. I've found that sand often gets inside, and it can be difficult to clean. It also doesn't have a great taste to it, which doesn't matter if you're just using it on your face — but is a little unpleasant when I use it on my lips. (If you're looking for a great-tasting lip product, the Sunbum Original SPF 30 Sunscreen Lip Balm in Pineapple ($4) is yummy AF.) Lastly, it doesn't leave a white cast if you only apply one layer, but I like to apply quite a thick coating, which does tend to leave my lips looking a little white in the end.
This SPF would earn a solid five stars from me if it were easier to apply — but the fact that it's the only product that actually protects my lips from the sun means it's going to be a product I use forever and always, no matter what.
Where the Sunbum Original SPF 50 Clear Lotion is Available
The Sunbum Original SPF 50 Clear Lotion is available directly on the Sunbum website, as well as Amazon, and at your local drugstore.
Rating: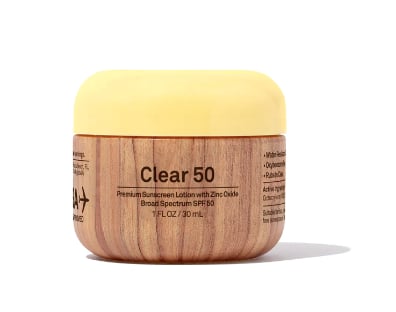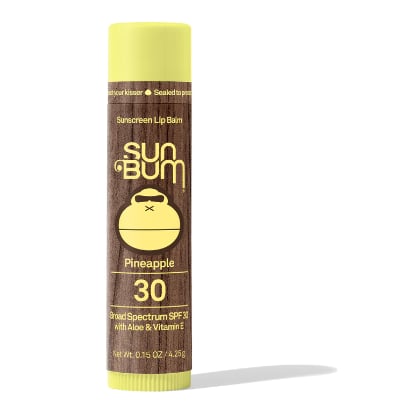 Source: Read Full Article