Growing up, I wasn't allowed to dye my hair. No matter how badly I wanted lighter locks, my mom barred me from going to the colorist because she didn't want me to damage my strands.
It wasn't until the age of 25, when I received a writing assignment about hair color, that I got the highlights I'd always dreamed of. I strutted right out of the salon, ribbons of honey and auburn flowing, and never felt cooler. However, I never went back to retouch my new look. The upkeep was a lot for me. I switched my entire haircare routine to color-safe products and invested in some really expensive hair masks to keep my locks healthy. Although my highlights were subtle, my natural hair is so dark that the coloring process had caused some stripping. Those streaks felt a bit drier and more brittle than the rest of my hair (Mom was right!).
Afraid to put my strands through even more damage, I let them grow out so far that they eventually fell into a really pretty ombré. Then, after several trims, I was back to my virgin hair. I learned to love my dark hue, especially swimming in a sea of women in Los Angeles who colored religiously. But, I can't lie: A head of dimensionless brown strands gets boring after a while. That's why, four years later, I jumped at the chance to add semi-permanent highlights while leaving my virgin hair in tact.
Sounds impossible, right? Here's the secret: I-tip extensions.
I wore some extensions on my wedding day, but it wasn't until a meeting with the wig brand Bellami that I thought about using them for highlights. Sitting with Kat Lewis, Bellami's head of education and hair extensions specialist, I learned that extensions can add color with zero damage to your hair.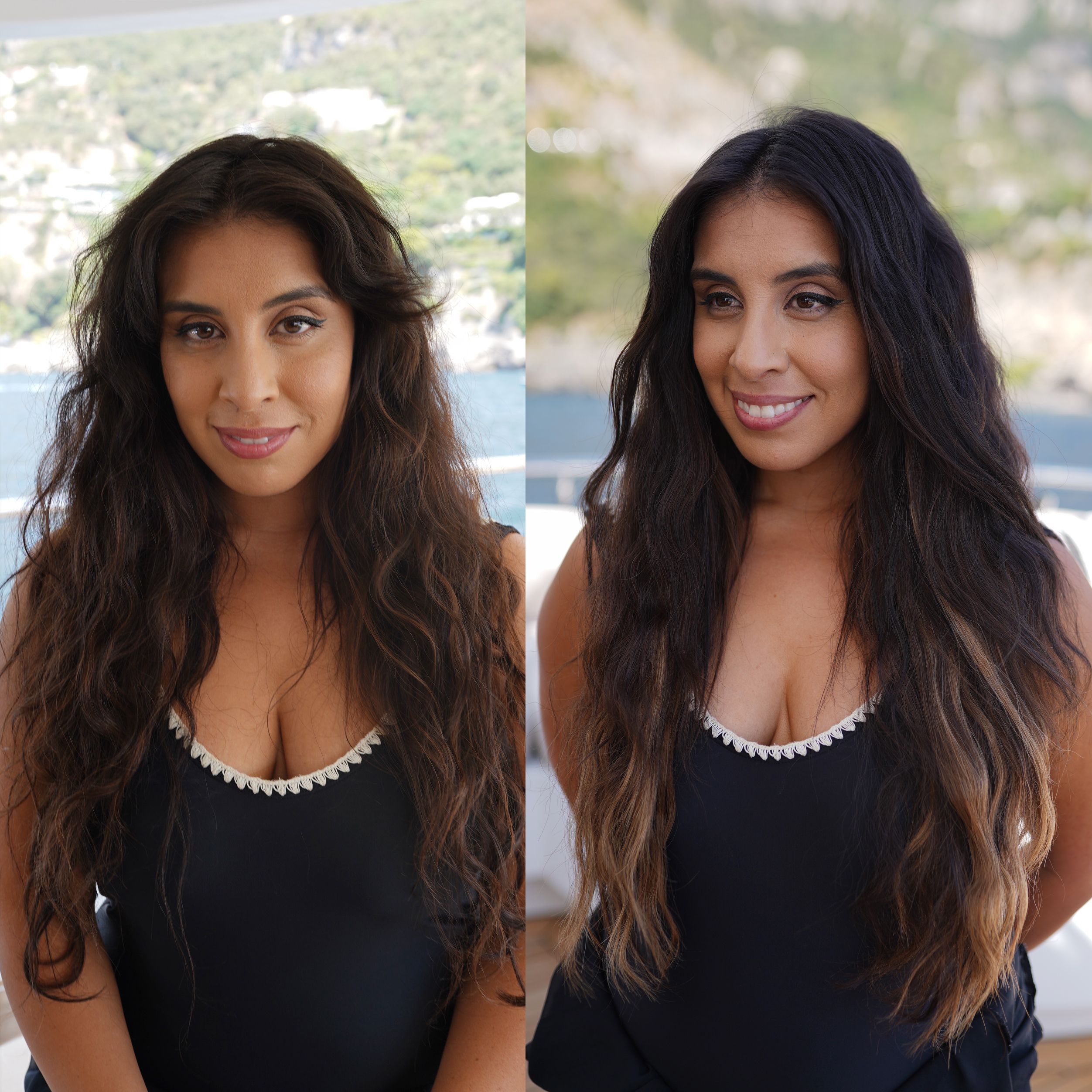 Before (left) and after (right) I-tip application. You can see there's more of a light ombré at my ends.

Stephanie Montes
"When lightening hair, you're removing natural pigments, which can lead to dry, damaged, and dull strands," Lewis says. What's more, on naturally dark brown hair like mine, it can be tough to achieve your target color. That means multiple salon visits and potentially more wear and tear on your hair. That's where extensions come in.
"Using extensions gives you the ability to add color without chemically altering your natural hair," Lewis says. "There's no commitment to color whatsoever.Plus, you have the target color right in front of you. No surprises—just beautifully blended hair that's ready to be applied."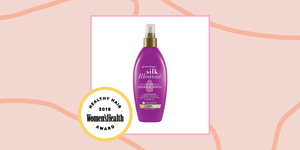 I-tip extensions start at $105, and they look like a wisp of your own hair, but with a copper bead on one end. They're installed by looping each bead onto a few strands of your own hair, then set in place using a clamp (it looks like tiny pliers).
Bellami is a premium extensions brand, but you can find countless others from beauty-supply stores. Some other brands include Satin Strands, Hair Couture, and Hairtensity. I liked Bellami's extensions because they have copper beads lined with a protective silicone that prevent snagging, pulling, or tearing.
When installed properly, they last up to six months, with the occasional maintenance visit to slide each bead up after your hair has grown out a bit (similar to a fill-in on acrylic nails). Plus, it's Remy human hair (which is considered the highest quality and most realistic-looking because its cuticles are kept intact and grown in the same direction). That means it can be curled, dyed, straightened, blow-dried, cut—anything you'd do to your own mane.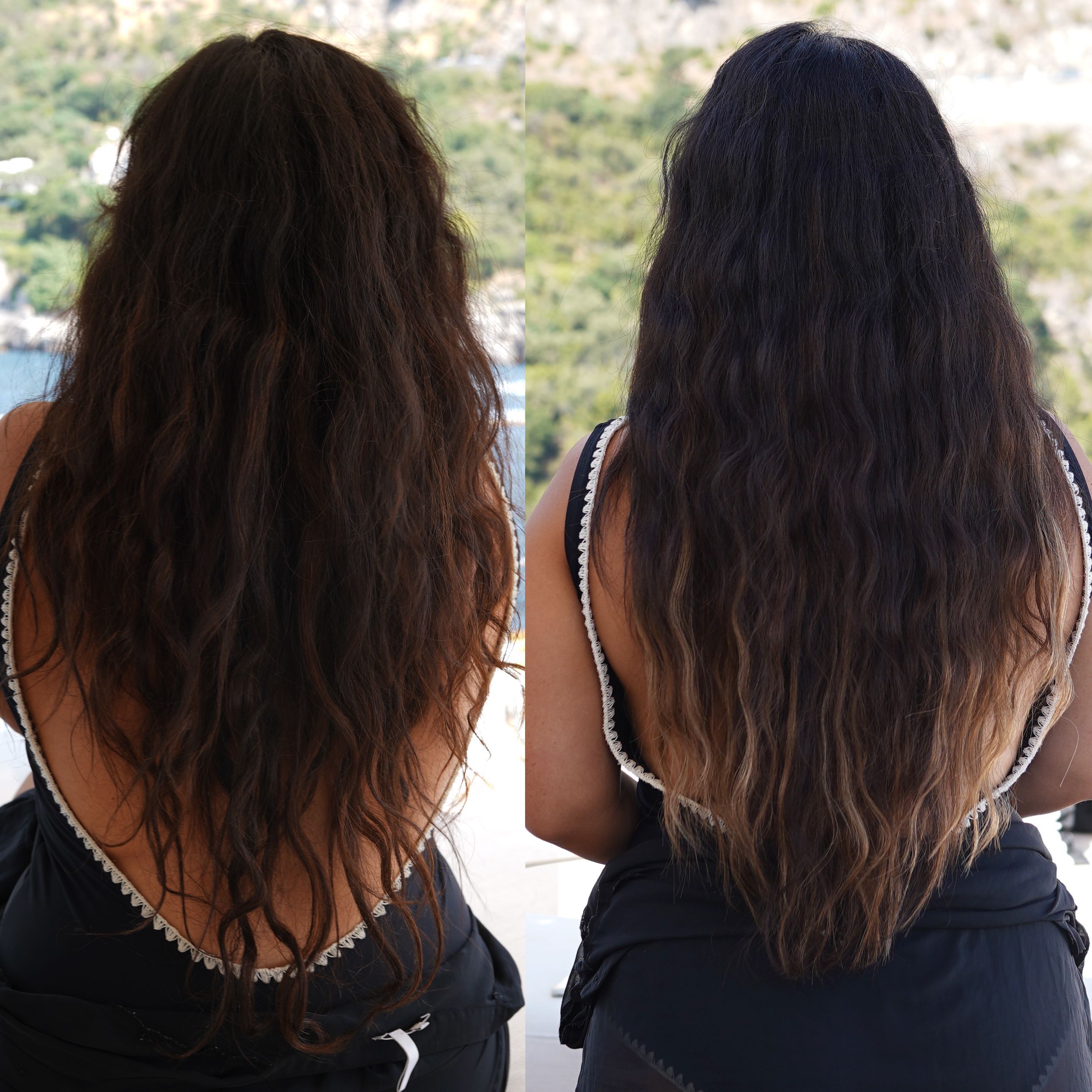 My natural hair before I-tip extensions (left), and after (right). Hello, highlights!

Stephanie Montes
After one hour of application, I had this head full of high-contrast blonde highlights distributed throughout. My hair looked thicker, fuller, and had tons of dimension. The same day, I took a swim in my new extensions, and I let them air dry. They looked and felt just like my real hair, down to the wavy texture. I barely felt the beads installed at my scalp, and nobody could tell where my hair ended and the extensions began. I finally had blonde highlights—without sacrificing the health of my hair.
Source: Read Full Article