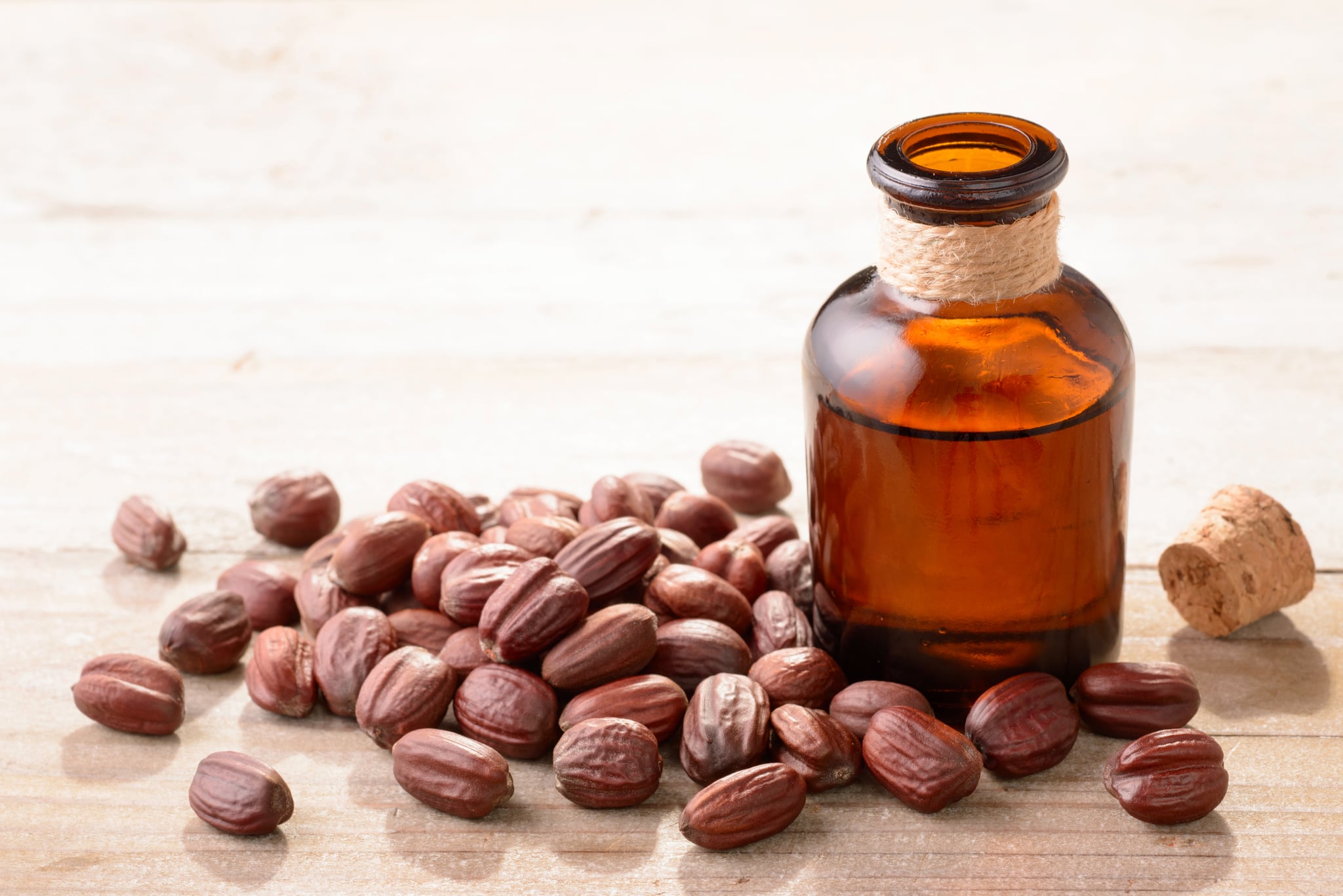 Oils for your skin can have many benefits, but it's also important to understand where they come from and exactly how they should be used. It's also key to know that every person's skin is different, and just because something with oil is labeled organic or natural doesn't mean it will work for your skin. That being said, one of the most widely used and loved oils in skin care is jojoba oil.
You may have spotted jojoba oil on the ingredient list of your favorite face, hair, and body products and wondered both how to pronounce it (it's ho-ho-ba) and exactly what it does. We're here to answer all your questions about jojoba oil and how it's used in skin care.
Jojoba Oil Comes From a Plant
A shrub to be specific. Jojoba oil (technically a wax but looks and feels like an oil) is derived from the seeds of the Simmondsia chinensis plant. It's a North American species that thrives in desert climates like Arizona, southern California, and parts of Mexico. Plants like jojoba that can survive well in trying environments, whether that means minimal water or on an icy hilltop, are often hero ingredients in beauty products.
It Has Long Been Recognized For Healing Properties
Indigenous cultures have used jojoba oil for its healing properties for generations. Jojoba oil is rich in healing, antioxidant-rich vitamin E (often used to heal minor cuts and reduce the appearance of scars), and therefore can help calm skin conditions like eczema and psoriasis. It's also a soothing antidote for sunburns.
Jojoba Oil Is Extremely Moisturizing
Jojoba oil is a humectant, meaning it attracts and holds onto moisture in the skin and hair. So how do you use jojoba oil as a moisturizer? The first method is to use pure jojoba oil directly on your skin or hair (remember to always do a patch test first) or mix a few drops of pure jojoba oil into your favorite cream or lotion.
You can also search for a product that has jojoba oil incorporated into its formula. There are plenty of face and body moisturizers out there with this star ingredient already mixed in. We love Skinfix Barrier+ Lipid Peptide Face Cream ($52) and Fenty Skin Butta Drop Whipped Oil Hydrating Body Cream Mini ($22) for skin. As for hair, jojoba oil's fatty acids make it great for giving strands a hydrating boost, whether it's in a reparative conditioning mask or strengthening, shine-inducing hair serum like Pattern's Jojoba Hair Serum ($25).
Because of its softening and hydrating benefits, jojoba oil can also be found in everything from makeup primers to cleansers to exfoliators to lipstick to cuticle oil to self-tanner.
Jojoba Oil Is Non-Comedogenic
You may be hesitant to use oil on your face, especially if your skin is on the oily side or prone to acne breakouts. However, jojoba oil is non-comedogenic, meaning it won't clog pores. It has a similar makeup as skin's own natural oil (aka sebum), so it'll absorb easily and won't build up on the skin and cause breakouts.
Jojoba Oil Is Antimicrobial
Studies have shown that jojoba oil can help keep certain bacteria at bay on the skin — that means that it may be a helpful remedy for those with acne-prone skin. A product like Sunday Riley U.F.O. Ultra-Clarifying Acne Treatment Face Oil ($80) combines jojoba with other bacteria-fighting ingredients like tea tree oil.
Because of its antimicrobial properties, jojoba oil is also often found in hand soaps like Ouai's Hand Wash ($32).
It Could Help Promote Hair Growth
Jojoba oil contains naturally occurring zinc, copper, and vitamins B and E, which are all important for hair growth. You can try rubbing a few drops of an organic jojoba oil like Desert Essence 100% Pure Jojoba Oil ($11) on your scalp or using a treatment with jojoba in it. Because it's antibacterial, it helps break up dirt and buildup on your scalp, keeping follicles free and ready to receive nutrients.
It Has a Long Shelf Life
The jojoba plant is able to thrive even in hot temperatures. So, its resilient makeup contributes to its long shelf life. Some say 100% pure jojoba oil can last up to five years and others maintain that it never goes bad.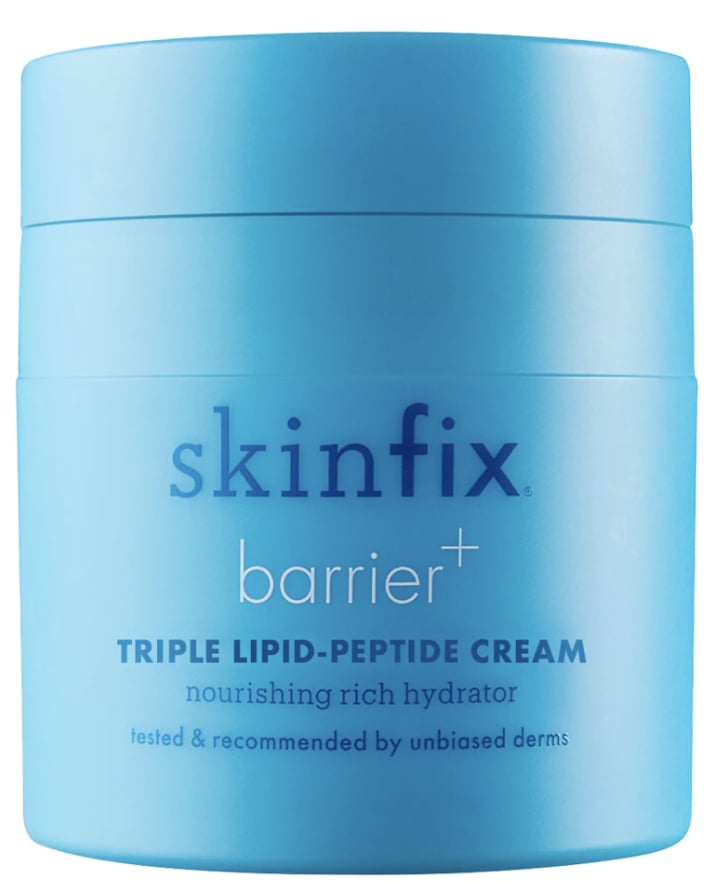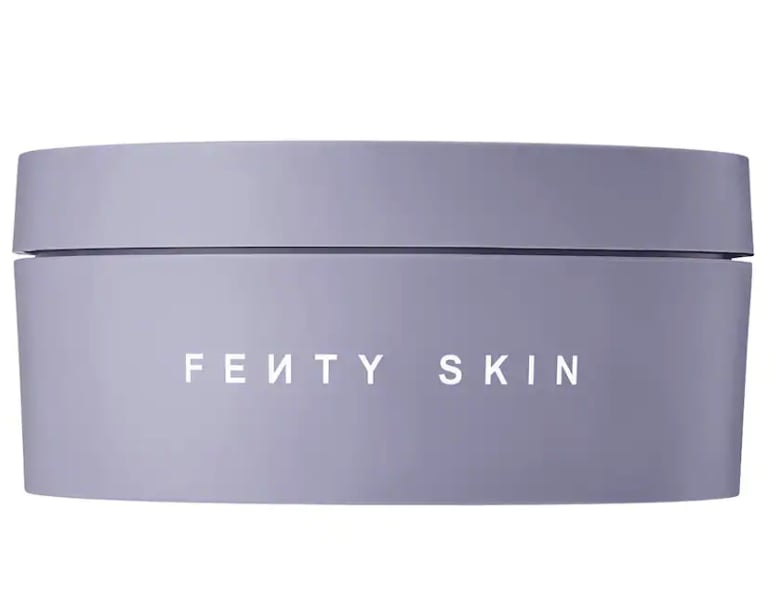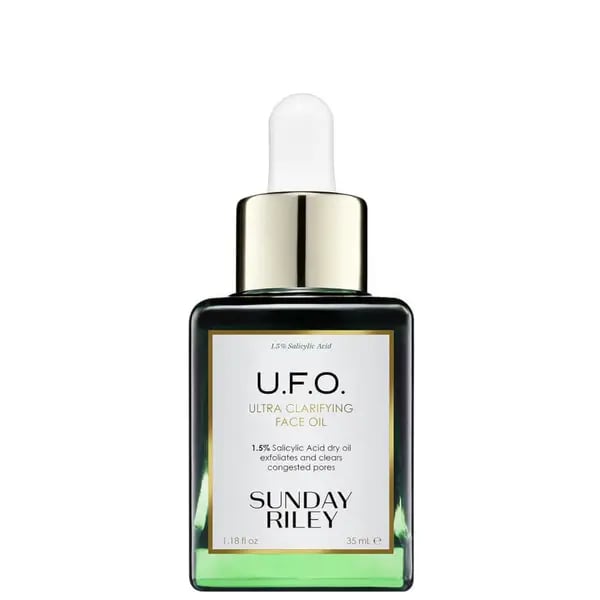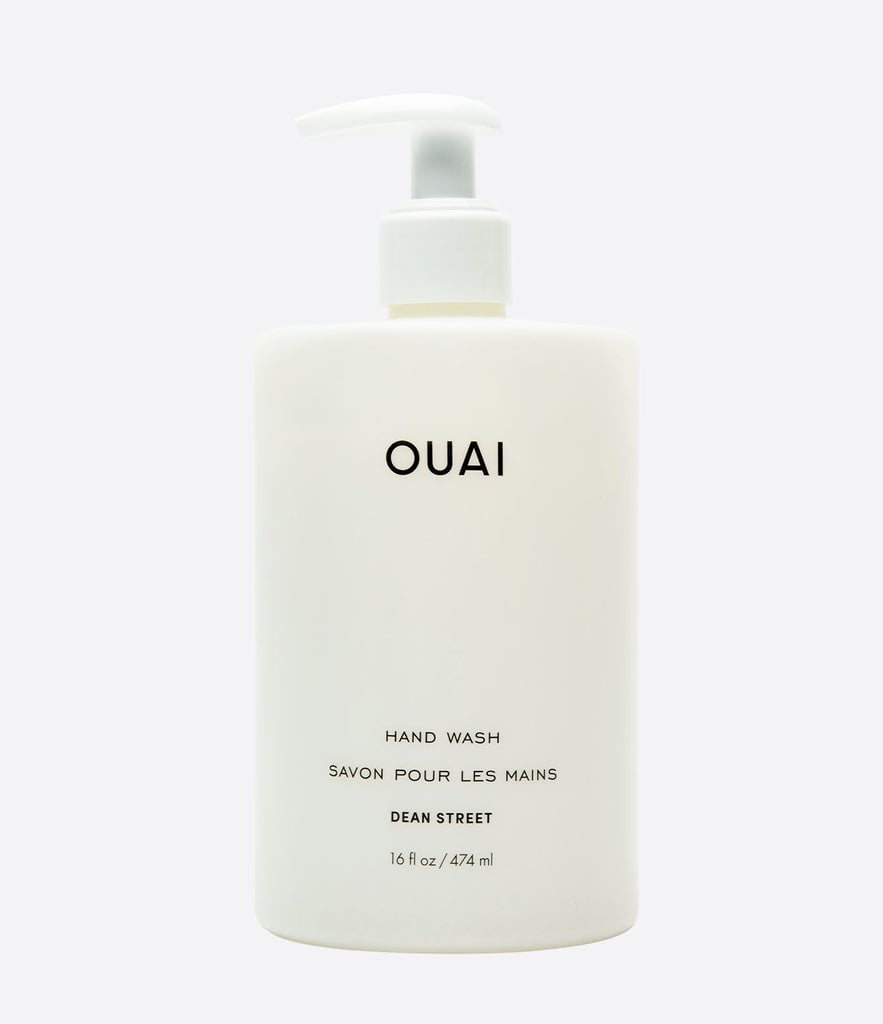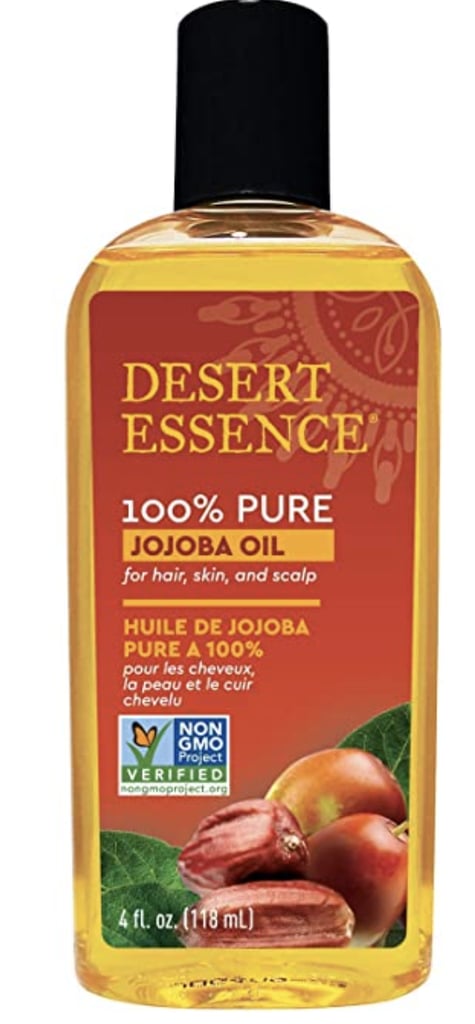 Source: Read Full Article