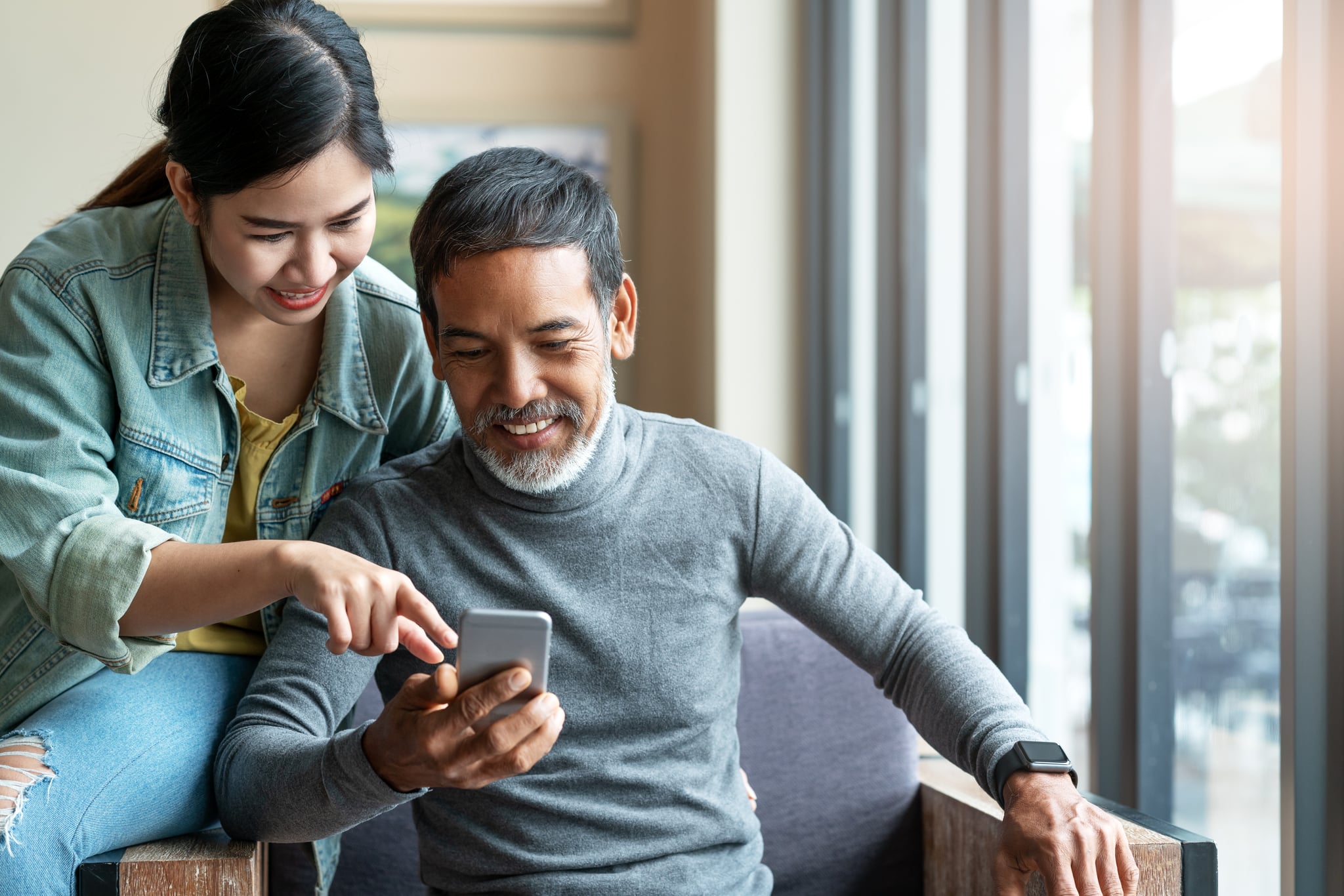 Raise your hand if your dear ol' dad has endless (and appreciated!) words of wisdom to share but could still use a tiny lesson or two in the beauty department.
If you can relate with that sentiment, there's a good chance you've taken it upon yourself at some point to teach him a new beauty trick. Maybe your dad doesn't necessarily even need new information but just not-so-subtle reminders to follow important grooming habits — ahem, like applying sunscreen every single day!
We say to consider those beauty tips as bonus Father's Day gifts and keep on kindly sharing. Maybe just buy him a card, too.
Ahead, four editors share the beauty practices they are still trying to get their dads to formally adopt.
Victoria Moorhouse, POPSUGAR Contributor
"My dad's skin-care and hair-care routines have always impressed me. He's very picky about the type of razor he uses and has impeccable taste in cologne. I have, on occasion, stolen a few spritzes for myself. He also never, ever misses a haircut. Given that my bangs frequently fall below my eyes, I could probably learn a lesson or two from him! However, there are two lessons I've been trying to teach him for years. The first is the importance of applying (and reapplying!) sunscreen. My visits home usually come along with a new bottle of SPF or SPF-infused moisturizer and a friendly lecture! I'd also like him to start using a hand soap that doesn't strip his skin of moisture."
Joanna Douglas, Executive Director
"My dad is a hippie with long, curly hair he now wears in a ponytail. I don't think he's skipped a morning shower in 40 years, but I told him that daily shampooing was too harsh for his hair — not to mention unnecessary. Now he only shampoos about twice a week, and other days he only uses conditioner to rehydrate, tame, and protect his hair. He also uses fabric elastics and takes his ponytail out at home to prevent breakage. I'm so proud! Now if only I could get him to lay off the strong colognes."
Source: Read Full Article