North West is only six years old, but she is a mini fashion icon. She grew up wearing some of the most expensive brands in the world, and her wardrobe reportedly costs over $1,000,000. The oldest child of Kim and Kanye is growing up following fashion shows and her parents are also big names in the fashion industry. Unsurprisingly, she already has a sense of fashion and already has some fans among designers and fashion specialists.
RELATED:  Every Kardashian-Jenner Closet, Ranked by Luxuriousness
Of course, some of her clothes cost thousands of dollars, and she has a priceless purse collection. Here are some of the most expensive outfits North West.
Click the button below to start this article in quick view
10

Fendi outfit – Over $1,000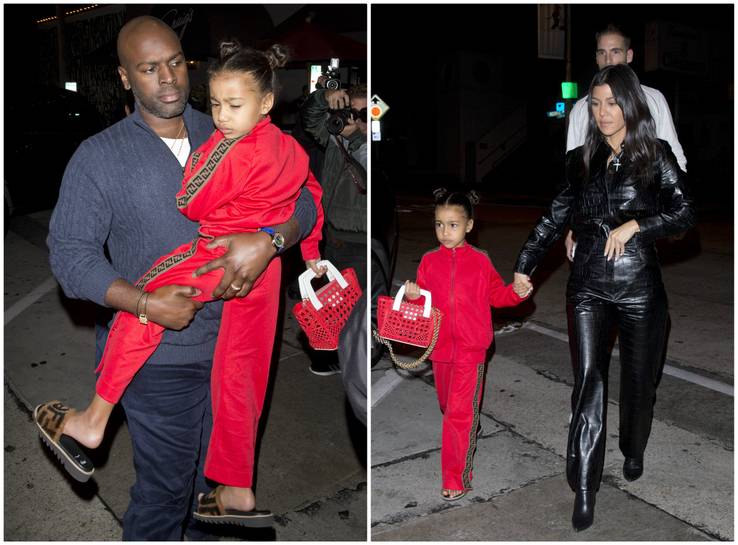 North West is only five years old, but she has access to some of the most exclusive brands in the fashion industry. Earlier this year, she appeared wearing a red tracksuit designed by Fendi when she went to have dinner with her aunt. The brand's logo was attached to the sides of her outfit. She also wore shoes from the brand.
According to some sources, the tracksuit costs at least $1,000. There is no information about the price of the shoes, but we know they are not cheap.
9

Leather Moto Jacket – $ 1,295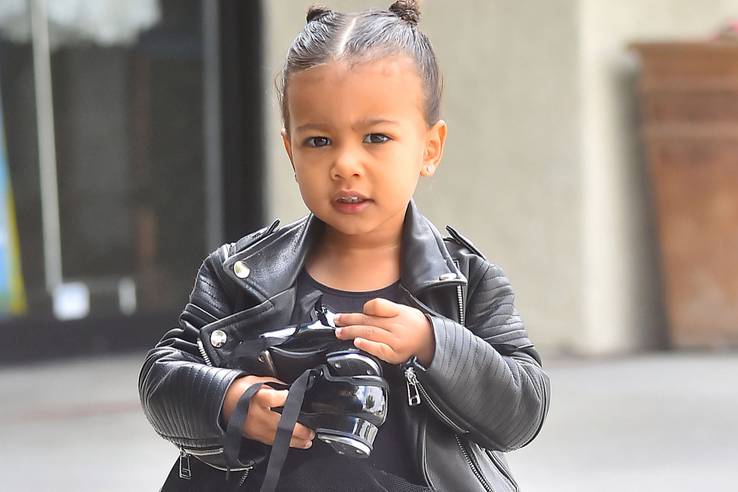 A few years ago, Kanye West appeared with North West wearing one of her fashion looks. She was wearing a Burberry leather moto jacket, that is evaluated on $1,295. It is a huge price, especially considering that she would wear it just a few times. But the price has never been a problem for the family.
Kim Kardashian was a big fan of fur and leather, but she has changed in the last years. So probably we are not going to see her children wearing it anymore.
8

Givenchy dress- $1,500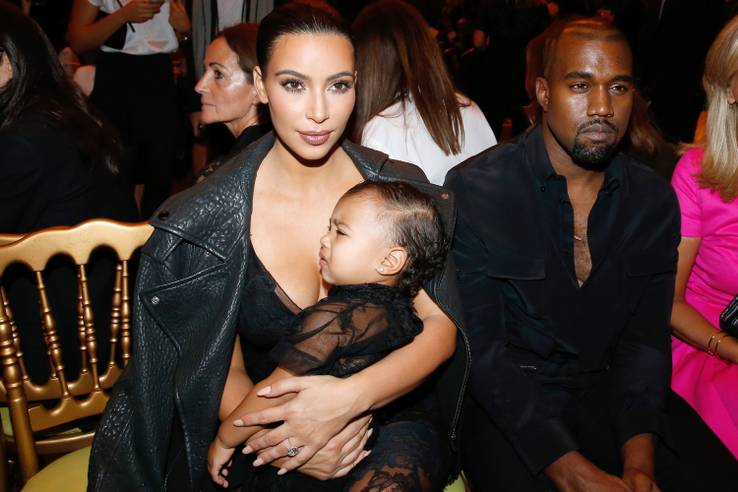 North West was just a toddler when she made her debut in the Paris Fashion Week. She attended the event with her mother, and both had matching outfits. Of course, it was a high-fashion choice, and they both wore Givenchy dresses. There is no information about the official price for North's outfit, but Kim's cost approximately $1,500. If we consider that North wore a small and exclusive version, it probably wasn't cheap either.
RELATED:  10 Most Expensive Things Kim Kardashian Has Bought
Kim received many critics for bringing North for those events when she was a baby. However, after she grew up a little, she seemed to love fashion.
7

Balmain blazer – $2,300
In 2015, North West appeared wearing some of her cutest outfits ever. She went to her ballet classes wearing a tutu, but of course, her parents added a fashion element on it. North wore a customized Balmain blazer, that gave her an even cooler look. According to Daily Mail, the outfit costs nearly $2,300.
It was an exclusive gift from the brand that sent North two other blazers, Kim revealed on her social media. "Baby Balmain!!! Thank you so much @ORousteing & @Balmain for making North these one of a kind jackets!!!' 'I'm so honored that Northie is your little muse! Can't wait for her to wear them!!!'
6

Colorful outfits – Unknown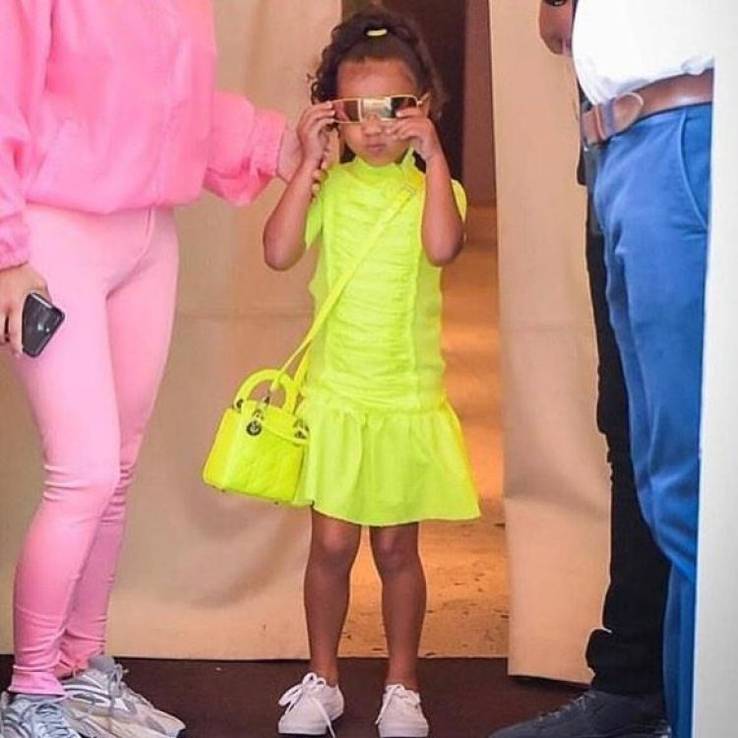 North West didn't seem to enjoy the fashion events she attended with her mother. However, as she became older, she seems to have fun dressing up, and her style has changed. Bright colors replaced the black looks, but her looks are still fashionable. She also matches it with cool accessories like sunglasses.
North West is also a fan of Yeezy, the brand of her father. Although there is no information about the price of her recent looks, we are sure they are still expensive.
5

Fur Coat – $3,500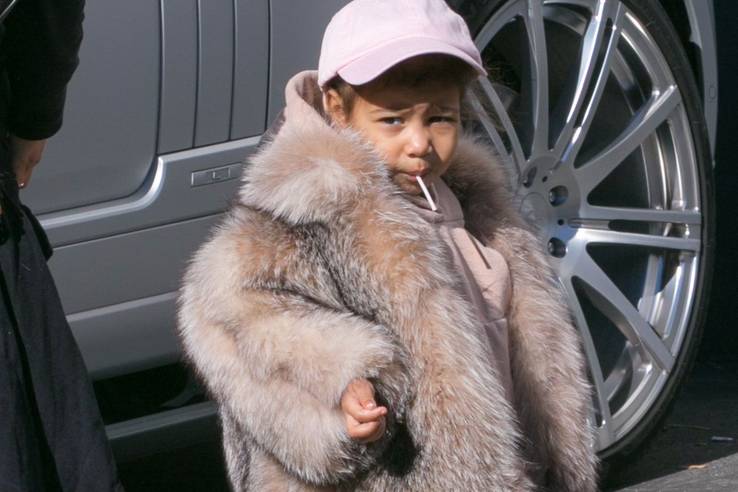 In 2015, Kanye West released his new collection with Adidas, and he had some special guests on the event. Kim Kardashian and North West attended the event, but North stole all the attention with her controversial outfit. She appeared wearing a fox fur coat that is evaluated on $3,500.
RELATED:  10 Most Expensive Things Kanye West Owns
The Kardashians said it was a gift, but they did not mention if the fur was real or not. It raised a lot of discussions. Kim Kardashian was famous for her fur collection, but some years ago, she replaced them for fake ones.
4

Paris Fashion Week Gifts – Unknown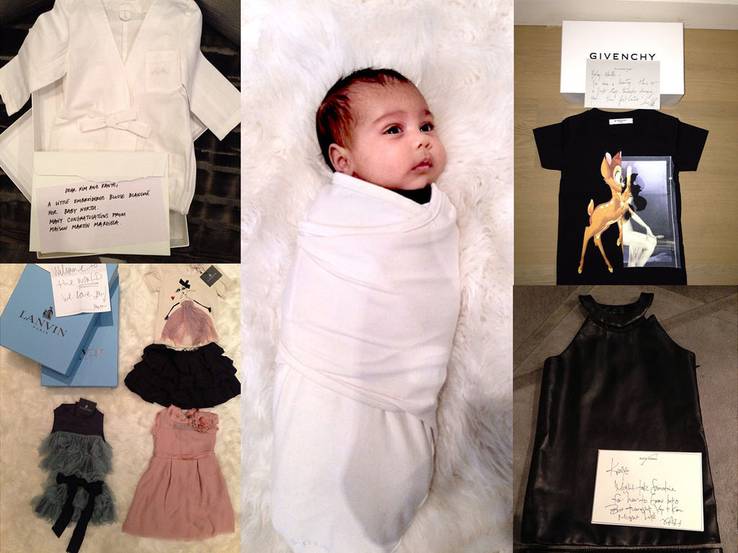 Kim Kardashian attended the Paris Fashion Week when North was only three months. Of course, the baby did not join the mother for the fashion shows, but many fancy designers didn't forget about the child and sent her exclusive fashionable presents. Kim shared a glimpse of the presents on her social media.
According to People, she received "along with cute fashions from Lanvin, the 3-month-old's chic booty included a leather dress from Alexander Wang, a mini white lab coat from Maison Martin Margiela, a custom Bambi tee from Givenchy and cozy menswear-style sweaters and snakeskin slip-ons from Céline."
3

Alexander Wang gifts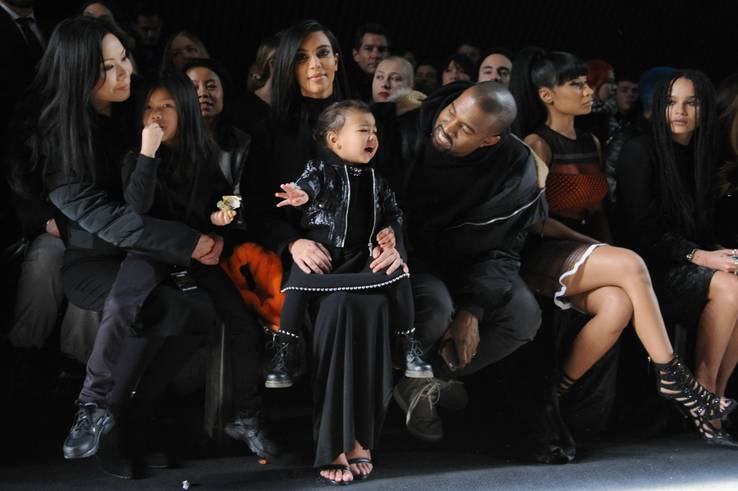 When North was just a baby, she received a leather dress from Alexander Wang. Kim and Kanye seem to be fans of the designer and later, she appeared wearing a cool jacket that costs nearly $1,500 from his brand.
The brand also loves North West, which is a mini fashion icon, and often sends her presents. Last year, she received two Alexander Wang bags on her birthday. According to Elle, the small gift costs more than tickets to Bora Bora.
2

Disco Ball Dress – $11,000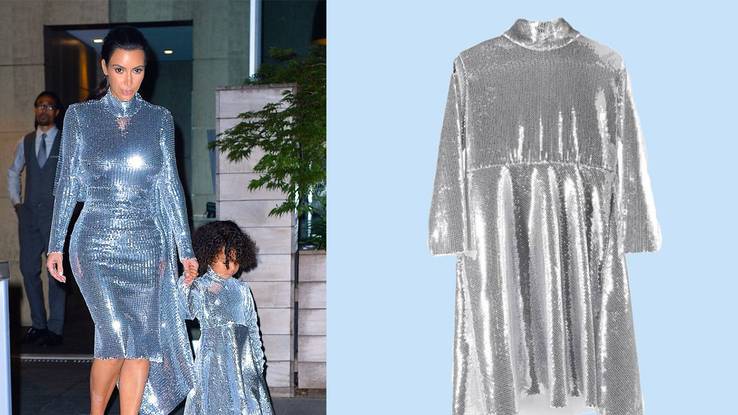 In 2015, Kim Kardashian and North West attended Kanye's Monday show at Madison Square Garden wearing matching outfits. Of course, when it comes to Kim Kardashian's mother and daughter, matching clothes have to be a fashionable moment. The pair chose disco ball sparkling dresses evaluated on $11,000, according to TMZ. A bargain for the Kardashians' standards.
Of course, the mother and daughter had all the attention of the photographers. Although she was looking cute, North West was not looking very happy with the attention of the photographers.
1

Expensive bags – Priceless
Each Kardashian/Jenner has a priceless collection of designer bags. North West is no different, and we have seen her several times using multiple bags that cost thousands of dollars each.
When North West was only 13 months, she posed with a Chanel bag, that was worth nearly $1,800. Since then, we have seen her wear several models, like a $1,000 Louis Vuitton Speedy and a $2,000 Fendi bag. Her cousin, Stormi, also has some expensive purses that would make any grown-up woman envy.
NEXT:  Kim Kardashian's 10 Most Expensive Looks
Home
Luxury
10 Most Expensive Outfits North West Has Worn
Source: Read Full Article