Ellen DeGeneres is one of the wealthiest celebrities on television. The TV host has a $450 million net worth, and she doesn't hold back on spending her millions. She is also famous for making a fortune on the real estate, buying and selling several homes during the last two decades.
RELATED:  The 10 Highest Paid Talk Show Hosts In America
DeGeneres had a humble childhood, and she explained in an interview she wants to enjoy her fortune. "I am always going just to get what I want. I'm going to do what I want. Because I know there is an abundance and I will always have enough," she says. "That's how I live my life. You shouldn't live your life in fear of money."
Click the button below to start this article in quick view
10

Mansion in Beverly Hills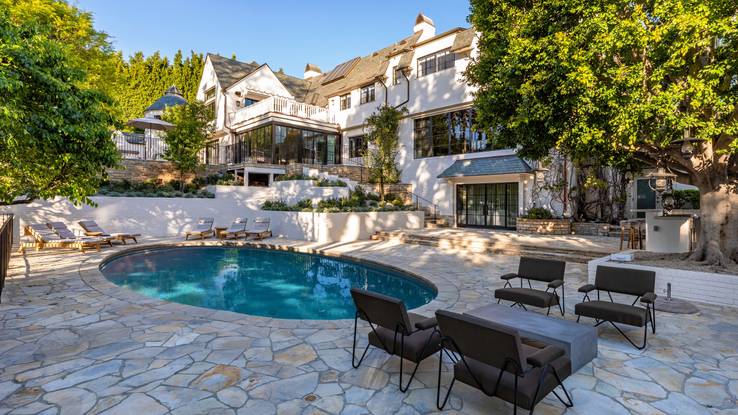 Ellen DeGeneres made her most recent lavish purchase this year. In May she bought an impressive $45 million Tudor-style home in Beverly Hills. Her new place has 10,376-square-foot, five bedrooms, and 12 bathrooms. The master suite features a terrace, a lofted ceiling and a walk-in closet with lots of space. There is also a wood-fired oven, a lounge and a gorgeous swimming pool outdoors.
Ellen is not the first celebrity to own the house. She bought it from Adam Levine. Before that, the home belonged to Max Mutchnick, Will & Grace creator.
9

Santa Barbara home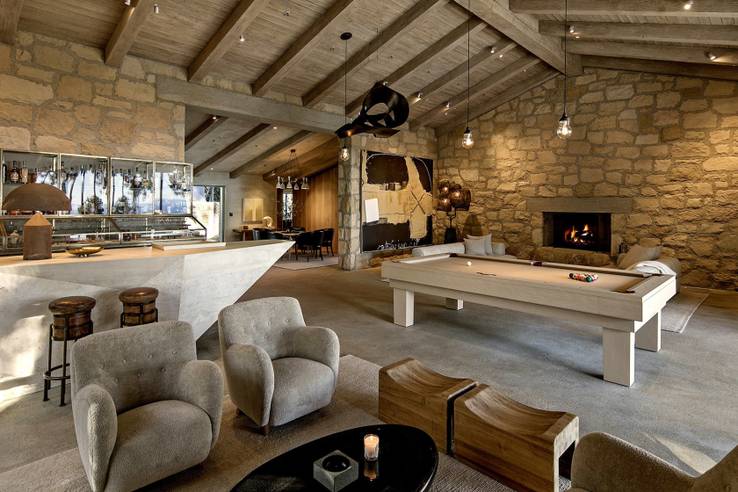 The mansion in Beverly Hills was not the only real estate investment Ellen did this year. In February the TV host and her wife Portia spent $27 million in a mansion in Santa Barbara. It seems like an insane value, but it was a great deal considering the initial price was $35 million.
The mansion is at the Montecito hills and is inspired by the Balinese and Asian style. The 8,188-square-foot house has three bedrooms, and there is a lovely pond outdoors. The impressive home has lavish materials like black limestone, oak floors, bamboo ceilings, and afrormosia wood accents.
8

Porsche Cayenne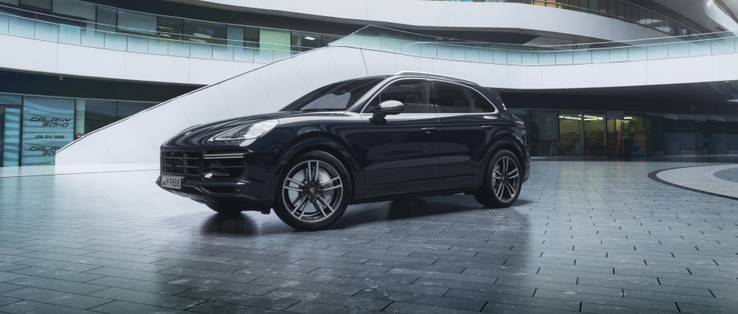 Ellen DeGeneres also loves cars and she has a particular preference for Porsches. DeGeneres has some vehicles made by the German luxury brand in her garage. In her collection, there is a Porsche Cayenne that is worth $84.300. According to the website, the vehicle features a twin-turbocharged 4.8-liter V8 its motor produces 550 horsepower.
RELATED:  The 10 Richest Comedians Of 2019
"I really don't speed that much, but I was speeding another time," she said in an interview. The TV host also admitted she got rid of a ticket after the police officer recognized her.
7

Charity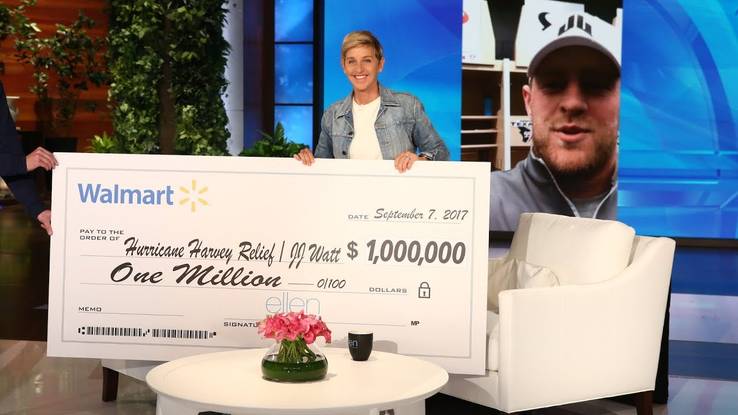 Ellen DeGeneres has an incredible net worth, and she doesn't use it only for buying things. The TV star also uses her wealth to help people, and she supports several causes. She donated $50.000 for military families living in poverty, $1.000.000 to help the Hurricane Harvey victims, $25.000 for scholarships and the list goes on. DeGeneres often uses her show to support charity causes.
RELATED:  10 Of The Biggest Celebrity Charity Donations
To celebrate her 60th birthday in 2018, her wife created the Ellen Fund, to "protect and study endangered mountain gorilla," according to the website.
6

Vacation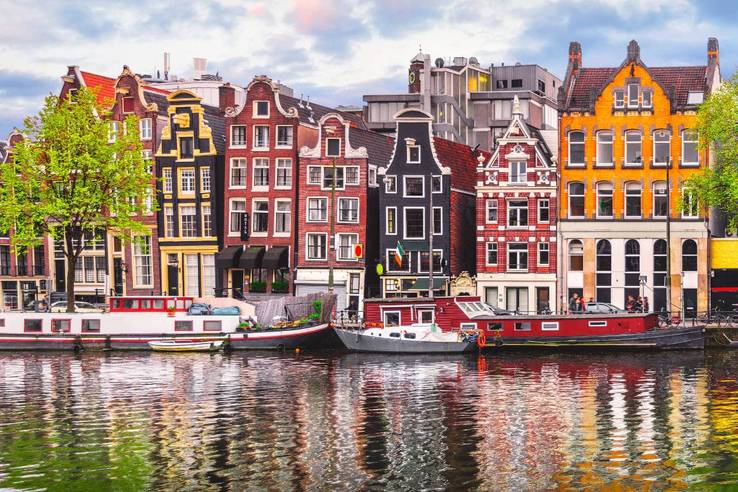 Ellen DeGeneres works very hard, and she also deserves some time off, right? Almost every summer, Ellen and her wife Portia have a romantic holiday. Their favorite destination is often in Europe. This year, they spend some days in Amsterdam. In 2018, they spent their holidays in Mallorca, Spain. Last year the couple also went to Kenya, where they seem to have a lot of fun.
However, several tabloids claim the couple is not getting along, and they are getting a divorce. Ellen often shares a glimpse of her vacation on her social media, but she never confirmed the divorce rumors.
5

Watch Collection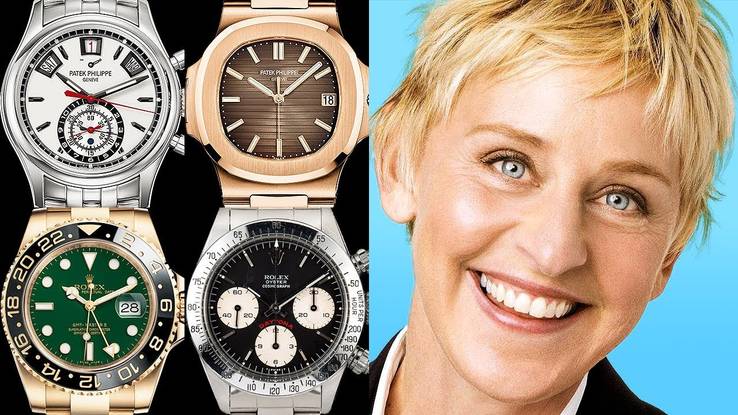 Ellen DeGeneres has a taste for the most excellent things and that includes watches. In 2018 she gave an interview to Jerry Seinfeld Netflix show, Comedians in Cars Getting Coffee and she appeared wearing a Rolex that costs $175,000.
According to Business Insider, the 1969 Rolex "Paul Newman" Daytona Reference 6241 on a steel bracelet, became famous after Paul Newman appeared in public wearing the model.
But this is not the only expensive watch Ellen has. The TV star has a collection that is worth thousands of dollars. It includes a Rolex Yacht-Master 40 Everose, a Rolex Oyster Perpetual Day-Date, a Patek Philippe Grand and a Patek Philippe Aquanaut Travel Time.
4

Gifts to the audience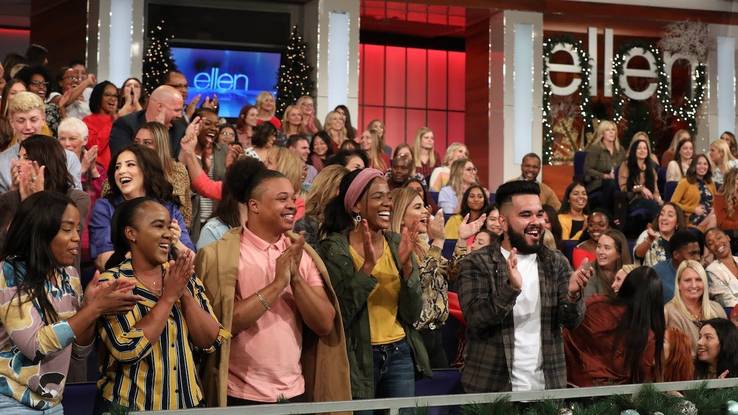 Ellen DeGeneres show is famous for surprising the audience with amazing gifts. In 2017, during the Days of Giveaway, that is part of her show, she gave to 425 people on her audience a six-night trip to Dubai. In 2016, the destination was to Abu Dhabi.
Last year, she gave $1,000,000 to her audience.
"You're all going to share this gift. It's the biggest gift I've ever given anybody ever. And I hope you continue to pay it forward and share all the good. Hold on to your Cheerios because all of you are splitting $1 million."
3

Thousand Oaks horse ranch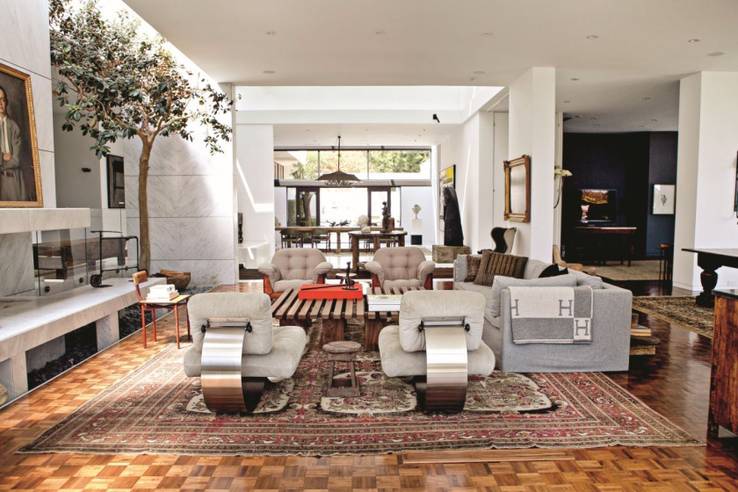 Although Ellen doesn't hold back on spending money on other things, her highest investments are on properties. In 2008, she bought this 26-acre horse ranch in Los Angeles for $8.5 million. The place dates from 1920 and belonged to the actor William Powell.
After that, it became a monastery, a rehab center and a barn. Ellen and Portia had to spend a lot of time ( and money) on the renovation.
"We lived in every cabin as we decorated and restored them one by one. When we finished one, we'd move in and begin work on the next. The first cabin we lived in didn't have a kitchen, a bathtub, or any other amenities to speak of. But it was fun," Ellen told Vogue Magazine.
2

Beverly Hills compound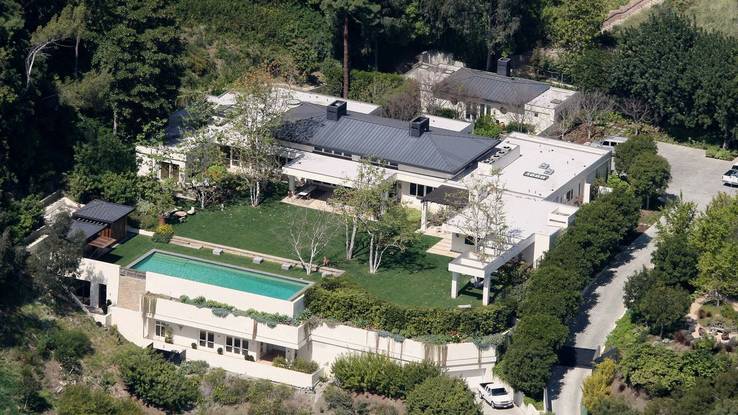 Ellen and Portia bought a home in Beverly Hills for $29 million. However, they probably felt they needed for space and purchased the adjacent houses. That meant a total investment of $48 million.
The couple lived in the 9,200-square-foot home for five years. DeGeneres sold it for $38 million for Ryan Seacrest in 2012, and it meant a $10 million loss, compared to the money the couple invested. At the time there was a drop in the prime of houses in Los Angeles, and it was probably the best deal she could get.
1

The Brody House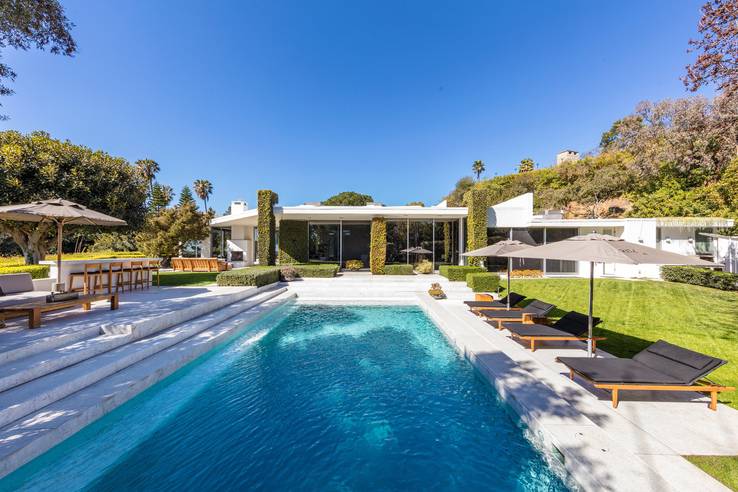 Ellen Degeneres spent $39.88 million in this home in Beverly Hills. Like most of her real estate purchases, it brings in a lot of history. The house dates from 1949, and it belonged to Sidney and Frances Brody, who were wealthy art collectors. According to the New York Times, it was one of the top five homes in Beverly Hills.
Although it was a phenomenal house, Ellen sold it just seven months later to Sean Parker for $55 million. That means that she had a $15 million profit.
Home
Luxury
10 Crazy Expensive Things Ellen DeGeneres Has Bought
Source: Read Full Article